Essential Oils – The Perfect Healthy Holiday Gift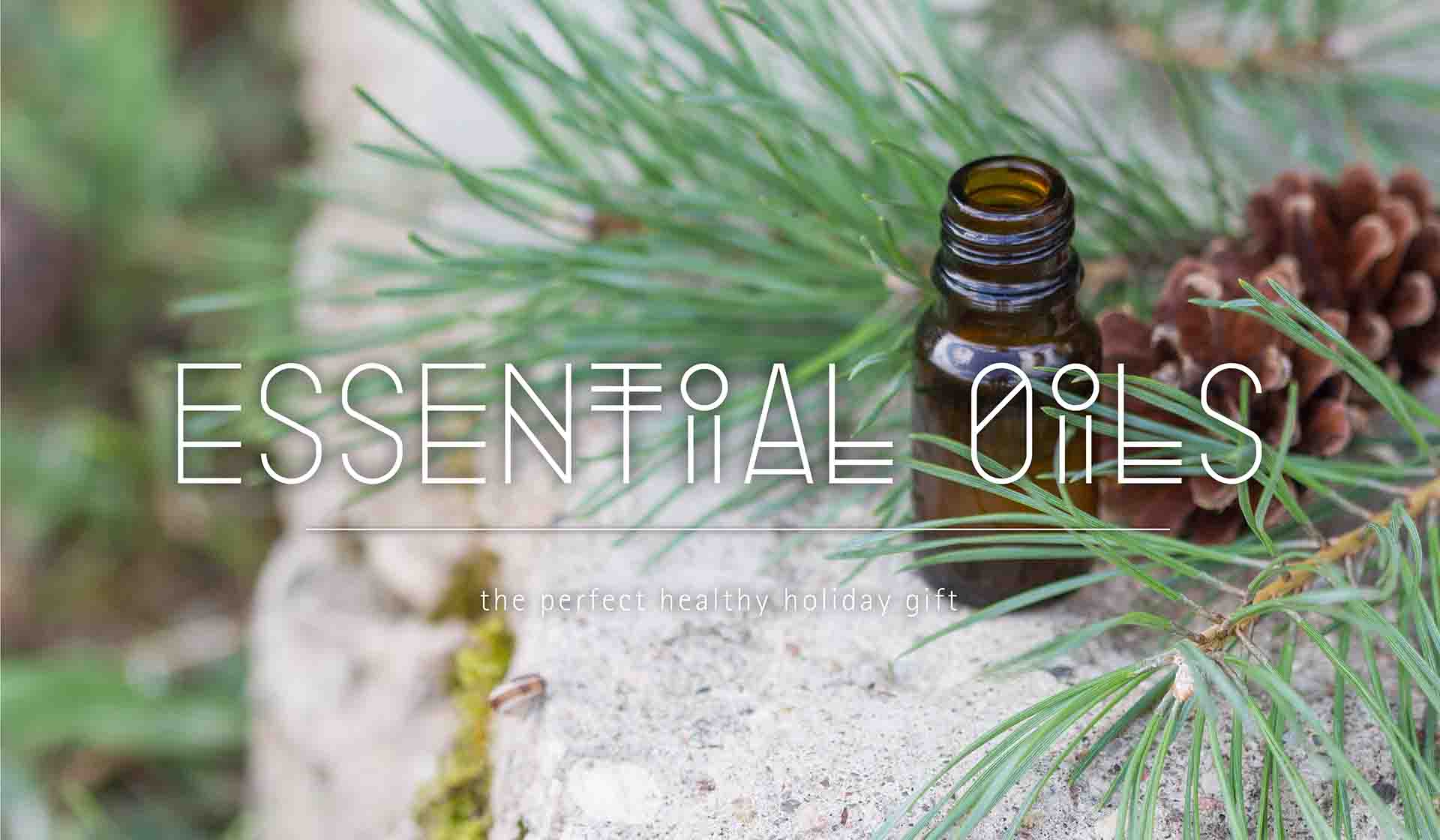 Buying a holiday gift for someone who seems to have everything else can seem like a chore. With essential oils, you not only give someone in your life a useful gift, you may also get the privilege of opening their eyes to a whole new world of natural health care.
Essential oil use is rising in popularity domestically and abroad, with good reason. These natural, highly concentrated oils originating from plants, have been used for centuries for therapeutic and medicinal reasons. Essential oils are extracted from the plant's roots, bark, leaves, stems, or flowers. They contain the true essence, or scent, of the plant. Some oils are strong-smelling, while others have a lighter scent.
Oils have played a role in human history as a preventative medicine and a protector from disease. Their therapeutic benefits have been recognized by modern science and appreciated by those who practice holistic medicine.

Essential oils are incredibly versatile. They are used in:
Routine health and beauty treatments

Holistic healthcare

Natural pain relief

Massage therapy

House cleaning regimens

Cooking and baking recipes

Treatment of medical conditions
Even if your gift recipient already has an interest in essential oils, they will always welcome more for their collection. If they are not familiar with the many benefits of essential oils, you can get them started on the road to understanding and using essential oils in their daily routine.
Here are some other reasons why essential oils make the perfect holiday gift:

Essential oils are available in a wide variety of scents and flavors. If you know the person well enough to learn their preferences, you can delight them with select oil essences you know they'll love.
If the person is an acquaintance, as is often the case with Secret Santa gifts or work friends, you can give them a mix of scents, flavors, and essential oil-related products in a gift basket and they can try each one out.

Making your own essential oil bottles isn't complicated. If you choose to create something special for your gift recipient, you add a personal touch to your gift. Design custom labels that incorporate their likes or create a specialized scent specifically for the individual.
For your significant other, you can create aromatherapy scents perfect for massages or bath time. There are not many gifts better than relaxation. You can also create signature scents you enjoy making together.

Organic essential oils made with the highest quality ingredients ensure you are presenting a gift you can trust. You can look for unique scents and flavors not readily available at the local store for your gift-giving needs.
Using essential oils, you can also craft your own products for gift-giving, including perfumes, lotions, and other health and beauty recipes.

By creating practical gifts with essential oils, you can easily jazz up otherwise boring gift ideas. Make homemade laundry detergents, house fresheners, and hair care products using great-smelling essential oils.
Practical gifts are often overlooked but are used every day. Your gift recipient will appreciate your thoughtfulness in making useable gifts that smell amazing and help with daily tasks, like cleaning, hygiene, and even cooking.

Essential oils are useful in treating a number of common health issues. They can be used to effectively treat a number of problems.
Some health benefits essential oils offer include effective ways to:
Fight off winter colds

Relieve muscle soreness

Treat infections

Soothe burns and bug bites

Quell nausea

Improve digestion

Prevent headaches
Prepare products using essential oils to address known issues your gift recipient may have. You can also provide the essential oils they can use to make the natural medicinal products of their own.

Essential oils accessories are a great way to expand your gift ideas. There is a variety of essential oil-related products available you can also wrap up and put under the tree.
Diffusers are a popular device used along with essential oils to refresh your living space or your vehicle. There are also wearable diffusers you wear like a necklace instead of applying perfumes or oils directly to your skin.
For essential oil enthusiasts, a great complimentary gift idea may include essential oil bottle organizational cases or stands.

If you present your friends and loved ones who haven't yet been introduced to the world of essential oils, you may be providing them with a wonderful gift that lasts a lifetime.
In addition to the essential oils, share copies of recipe ideas for a wide range of products or a tip sheet for using essential oils correctly. This ensures your gift recipient can start learning more about the benefits of essential oils and how to use them.
For your close friends and family, you can check out local classes or presentations on the use of essential oils and include an invitation to the event with your gift.
Essential oils may be exactly the holiday gift you've been looking for this year. With a wide variety of products and proven health benefits, you have a lot of options when it comes to making your selections or creating a truly unique present for this year's holiday celebration.
---
---