Best Practices for Starting a Distillery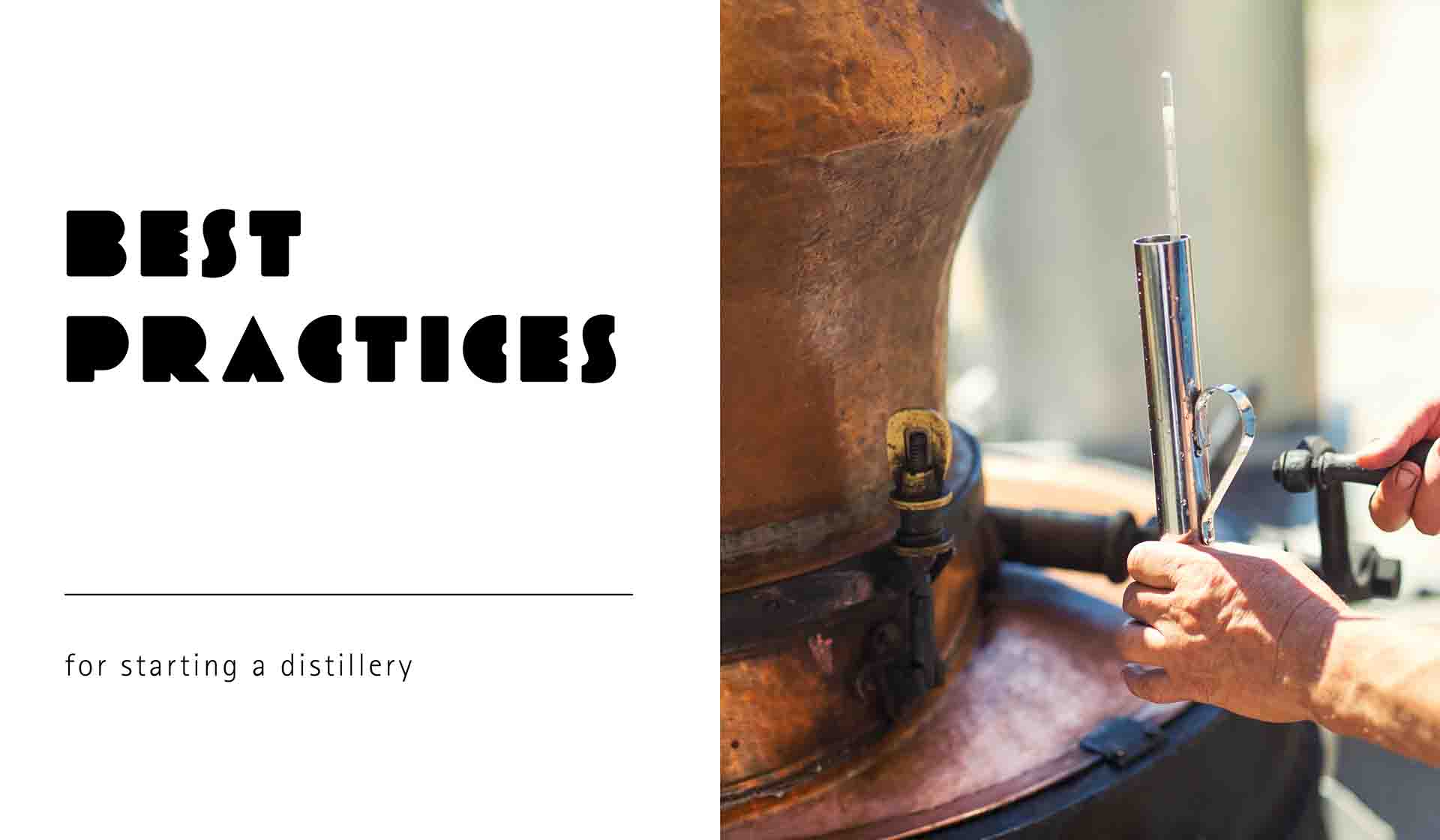 If you've come to the conclusion that you want to start a distillery, congratulations! To get started on the right foot, it pays to understand the whys and whats of setting up your very own distillery.
While the process of establishing your own liquor business is more complex than this article will cover, it's a good starting place before you begin the physical work.
Starting a Distillery
When you plan to set up a distillery, you are also making a commitment to start a business, unless your only goal is making drinks for your friends. A self-owned business is a giant step that should not be taken lightly.
Self-Employment Factors
There are many ins and outs of self-employment. As the boss, you are responsible for all of the things that happen in your business. You no longer get to clock in and out and leave your business behind. This is true even if you only plan to operate your distillery as a side business.
Factors that you should consider as a self-employed individual include:
Start up cash

Proper business licensing

Human resource information

Taxes and legal matters
Most of the important aspects of starting a business should be outlined in a business plan. There are templates available online that you can follow to complete your plan. By filling in the details of your business prior to taking additional action, you will understand all facets of your business, including your marketing goals, employee needs, investment requirements, and future goals for product sales. You will also need to work through all financial matters at startup and once your business starts to turn a profit.
Testing the Waters
Before jumping into a business you may know nothing about, it can be helpful to find a mentor who is already doing what you hope to achieve. Make contact with a fellow entrepreneur and ask to shadow them in the business for a day or longer to truly get an idea of what it takes to operate a successful liquor business.
As part of your business plan, you will want to research the liquor industry and your competition. Through your research, you may discover others in your area who are already selling exactly what you plan to sell. This gives you insight into what you need to do with your distillery to set yourself apart from the pack and turn a profit.
The more research you put into your business planning, the more prepared you are to face what comes your way.
Setting Up a Distillery
Once you've completed your business plan and are still motivated to move forward, you will start the physical work. There are many factors that influence what you need in your distillery, including the types of spirits you plan to make and how much product you want to produce. The following information provides a guideline for getting started. You can adapt as you learn more about what it takes to create a viable product.
Water Sourcing
To make any spirit product, you need water. Many popular liquor and beer manufacturers have facilities built close to a body of water for that reason. If you don't have access to a natural spring in your backyard, you'll need to source affordable, high-quality water that will suit your needs.
Grain Cooker
You need to invest in or build a cooking container that will heat up your grains and water. The size and style of your cooker will depend on the amount of liquor you plan to produce. The cooker can be simple enough to get the job done, or you may wish to hire a professional plumber to make the transfer of mixtures to your fermenter automated.
Grain Fermenter
The fermenter is the part of your distillery where your grain and water mixture is combined with yeast. The yeast helps to extract the natural sugars of the grain which, when fermented, will produce alcohol. The fermenter needs to be of adequate size and able to safely hold your grain mixture for several days during the fermenting process.
The Still
Once your grains have fermented, the solids are drained out and the remaining liquid is boiled. The still captures the water and alcohol vapors, which become your physical product. Most alcohol requires several distillation processes before the product can be bottled and sold to customers.
Experts also recommend having an adequate work space that is conducive to liquor production. Installing floor drains, ensuring proper ventilation to prevent mold, and other facility concerns should be addressed before you begin making your spirits.
Through trial and error, as well as some fine-tuned research, you can get your distillery off the ground successfully. The more preparation you do before the physical work begins, the less money and time will be wasted.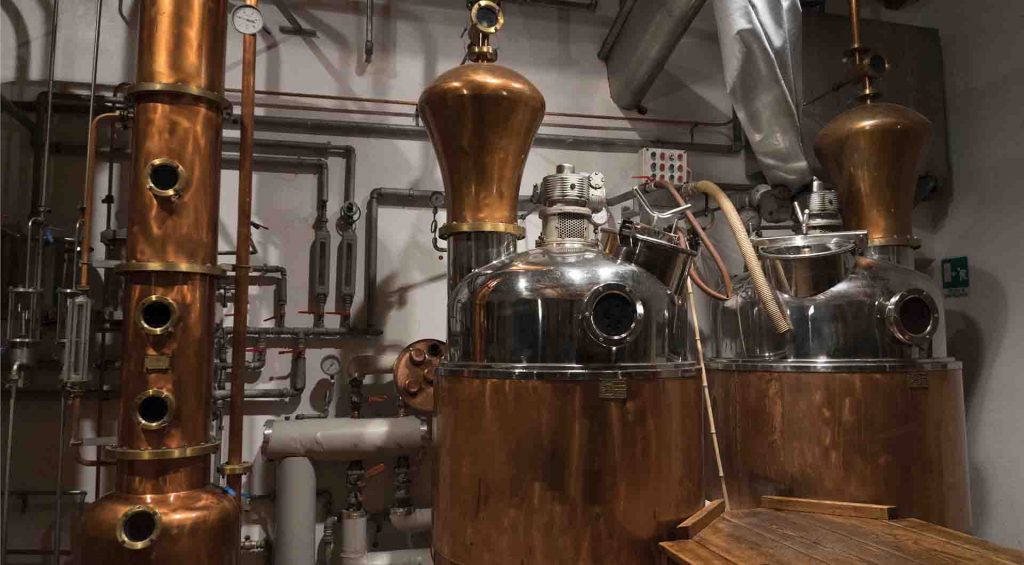 ---
---