Storing Your Spirits Properly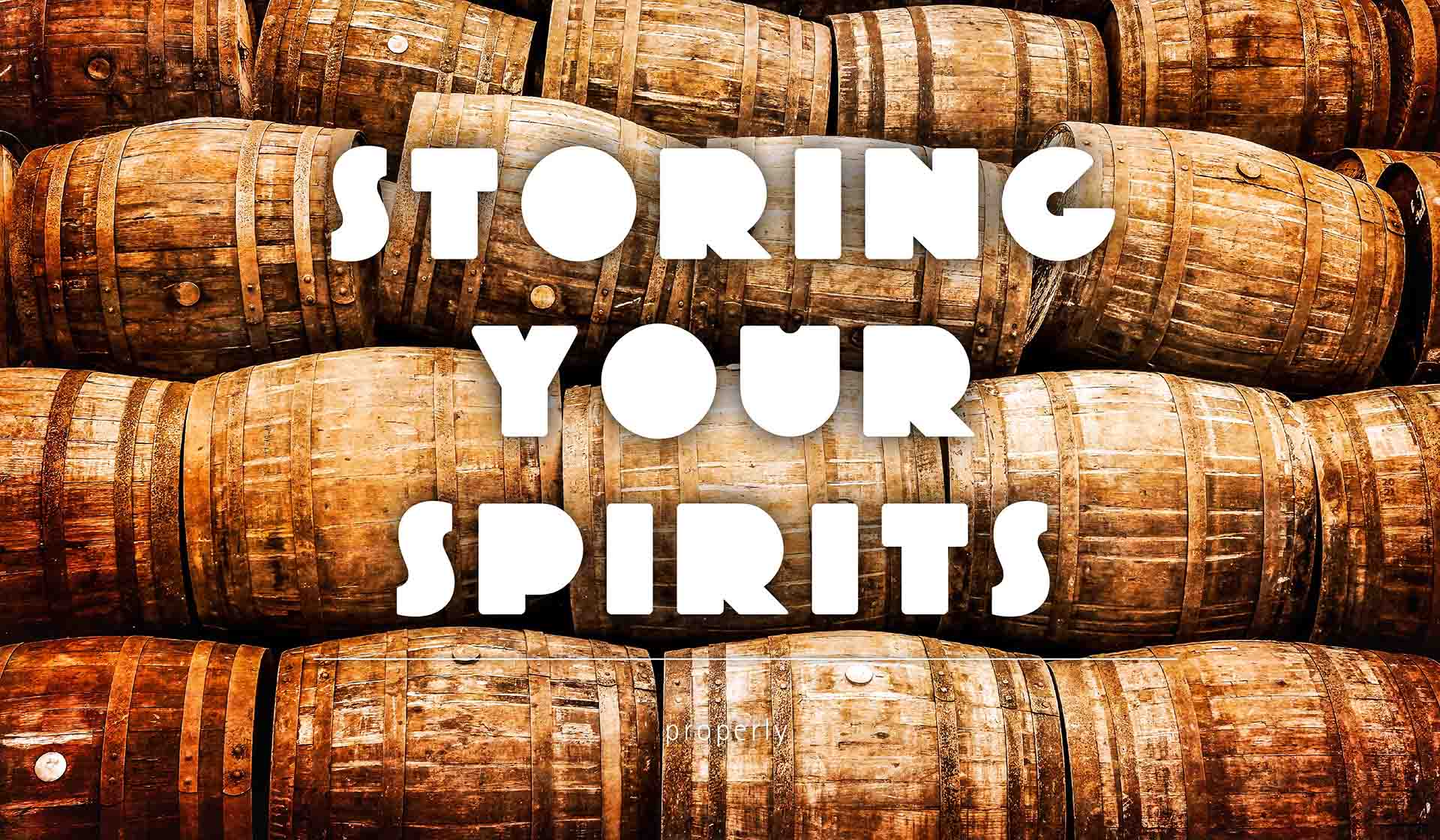 If you've put in the effort to create your own brand of spirits, it's important to understand the best practices for storing your products both at home and on the shelf. You want to ensure each of your bottled spirits maintains a proper seal and a maximum shelf life.
Here are our best practice tips for keeping your bottled spirits safe:
Know Your Enemies
The primary factors that influence the quality of your shelved bottles of spirits are:
If your spirits are exposed to any of these factors in excess, their taste and appearance can be drastically affected.
To prevent heat from destroying your product, never keep your bottles stored near heating vents or in rooms not temperature controlled, such as your attic. You should also avoid placing bottles near your clothes dryer, by the oven, or on top of your refrigerator.
To avoid direct sunlight, keep your spirit bottles in a cool, dark place. Never place bottles on a window ledge or anywhere in your home that receives direct sunlight for any part of the day.
Understanding Your Products
Wines contain tannins that can change over time, improving the taste of the wine as it matures. In some wines, it can take several years for a bottle to reach its full potential. However, some wines can dry out as if they are allowed to over-mature. You should keep careful track of each wine's maturity date to ensure a fresh, tasty product for your customers.
For other spirits, including whiskey, rum, and scotch, once they are bottled their ingredients won't go through the same changes that tannins in wine do. The ageing process in these spirits occurs before they are bottled. These spirits are stored in wooden barrels for a specific period of time to properly mature, before being bottled for sale.
Once bottled, any changes to the liquor will have a negative impact on quality. Improper storage and exposure to changing temperatures and sunlight can make your products taste terrible, rendering many of them unfit for consumption.
Ensure a Proper Seal
Exposure to oxygen may be the hardest factor to control. When bottling your spirits, make sure to use high-quality, tight-sealing closures on all of your bottles.
If you use cork toppers, check for imperfections and defects that can cause the cork material to dry out over time. Corks that appear too loose or damaged should be thrown out or recycled. The same is true for screw-ons and other types of caps.
When you're indulging in your own products, remember to consume the rest of the bottle contents when only a little liquid remains. If you've just opened a bottle, you have a little more time before the quality of the product begins to deteriorate. The more liquid consumed, the more air you have in the bottle. The more air in the bottle, the faster your product deteriorates.
Gassing Your Bottles
If you're concerned about preserving the quality of wines, there is a product available on the market that provides a combination of gases to keep your wine in the best possible condition. Available online and in retail stores, Private Preserve comes in a dispensing can, similar to compressed air cleaners used on your electronic devices.
When your wine bottles get below 50%, you can dispense the gases directly into your wine bottles. It only takes a few trigger squeezes to save your wine. The cork needs to be replaced immediately to seal in the gases.
If the cork is loose, you can coat the cap with a parafilm tape. This tape is treated with a paraffin wax and will reinforce your topper for a secure fit.
Store Shelving
If you are bottling wine for sale, it should be stored on the shelf on its side. This will keep the cork wet and prevent its deterioration. A dried-out cork can also break the bottle's seal, allowing air inside.
When storing whiskey, tequila, and other corked spirits, you should stand them upright as they can react poorly to the cork and their taste will be negatively impacted.
You should also store your bottles with all labels facing forward. This allows customers to read the label without having to touch or handle the bottle.
Choosing Your Materials
To cut down on the worry and frustration of ensuring high-quality products for your customers, you should always start with high-quality materials. Food-safe spirits bottles and tight-sealing corks and caps, like those sold at Bottlestore.com, are a great first step to keeping your products well-protected from the many factors that influence their quality and taste.
---
---