Celebrate National Dog Biscuit Day with Your Furry Friends' Favorite Treat!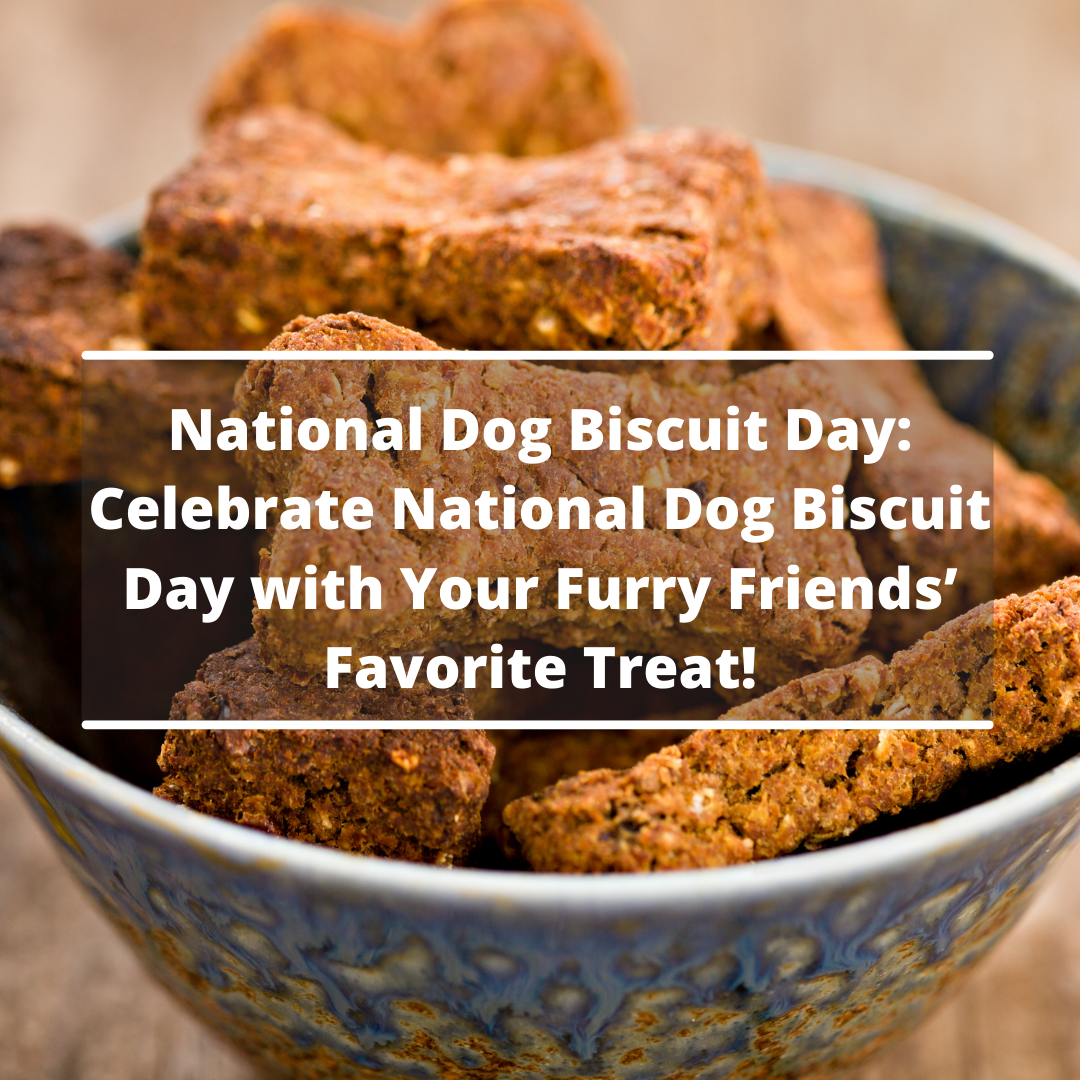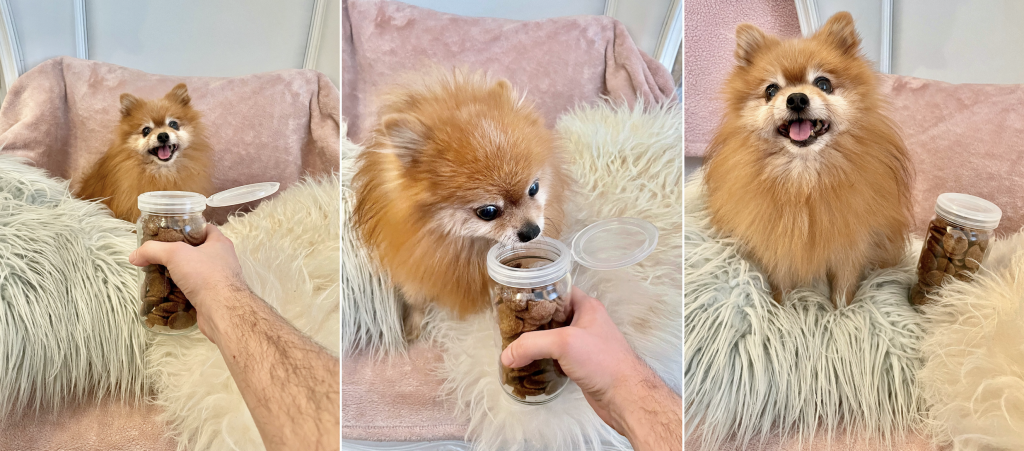 Valentine's Day has passed, but there's always more love to give, especially when it comes to your furry friends at home.
On February 23, your dog doesn't want a pat, to be scratched behind his ear, or to run after their toys.
What they really are looking for is his next homemade batch of biscuits because it's National Dog Biscuit Day! This day is also known as Dog Biscuit Appreciation Day and is a major holiday for all pups.
So, in honor of this holiday, we're here to help you pamper your pooch the best way we know how. With a homemade dog biscuit recipe that all pups will enjoy.
When baking any treats for your furry best friends, you always want to make sure that you want to ensure that any recipe you use contains pet-friendly ingredients, and that's what this tasty peanut butter dog treat recipe provides.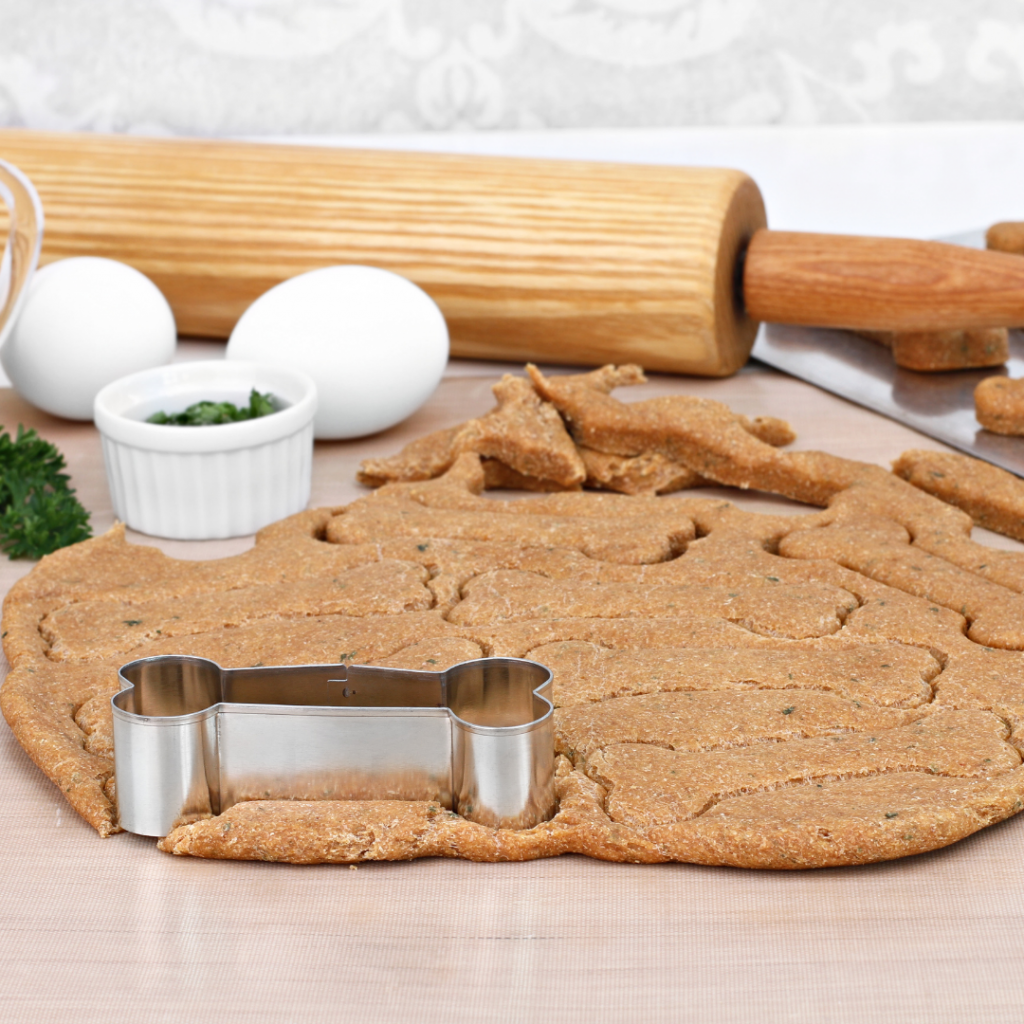 INGREDIENTS
2 ½ cups whole wheat flour see note below for substitutions
1 egg
1 cup peanut butter
1 cup water
2 tablespoons honey
For the Frosting
⅓ cup cornstarch can also use potato starch or arrowroot powder
2 Tablespoons peanut butter
1 Tablespoon honey
3-4 tablespoons hot water
Instructions
Preheat the oven to 350F.
In a large bowl combine flour and the egg. Add peanut butter, water, honey and stir until you have stiff dough. the dough becomes very firm and sticky. You may need to use your hands, or the paddle attachment on your mixer. 2 ½ cups whole wheat flour,1 egg,1 cup peanut butter, 1 cup water
On a lightly floured surface, roll out the dough about 1/2 inch thick and use a cookie cutter to make fun shapes. The treats barely spread and rise, so get creative with your shapes.
Bake for 18-20 minutes, until golden. Once done, set aside to cool. (If you have smaller cookies, use less time, otherwise the bottom might burn.)
To make frosting, combine the peanut butter and honey in a microwavable bowl, and heat in the microwave in 15 second increments, stirring in between, until melted. ⅓ cup cornstarch, 2 Tablespoons peanut butter.
Add melted peanut butter mixture to cornstarch and stir until just combined.
Slowly add in water 1 Tablespoon at a time until you have reached the consistency that you would like. For a thinner frosting, add more water. 1 Tablespoon honey
Add frosting to a piping bag and pipe designs on top of each dog treat.
Frost treats with the peanut butter/honey mixture for an even more tempting cookie.
Store in an airtight container or give as gifts!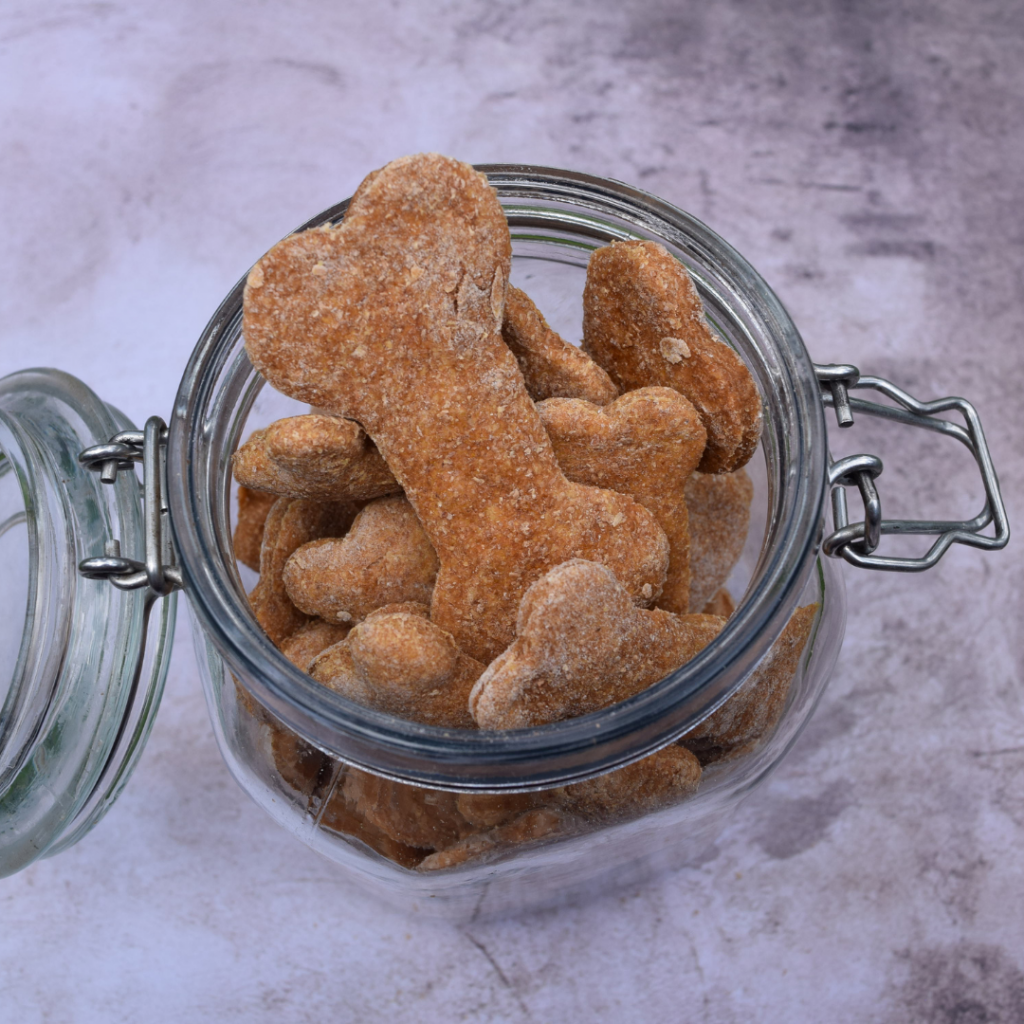 The smooth and tasty smell of peanut butter will have your dog roaming around the kitchen until they're done and smells better than your store-brand dog treats.
This homemade dog treat recipe is affordable, easy, and is great for gift giving during the holidays as well.
Creating custom dog foods and treats is a great business opportunity for pet lovers. To ensure you have the storage options you need to protect your pet treat and food products, you can rely on the quality and durability of BottleStore.com's inventory. Our selection of plastic jars is ideal for storing a variety of pet foods and treats safely. The durable plastic is also great for shipping, protecting your business from unnecessary loss. Learn about your options for treat and food jars by contacting our packaging experts at BottleStore.com today.
---
---