Follow Up : The Right Bar Top Cork For My Spirits Bottle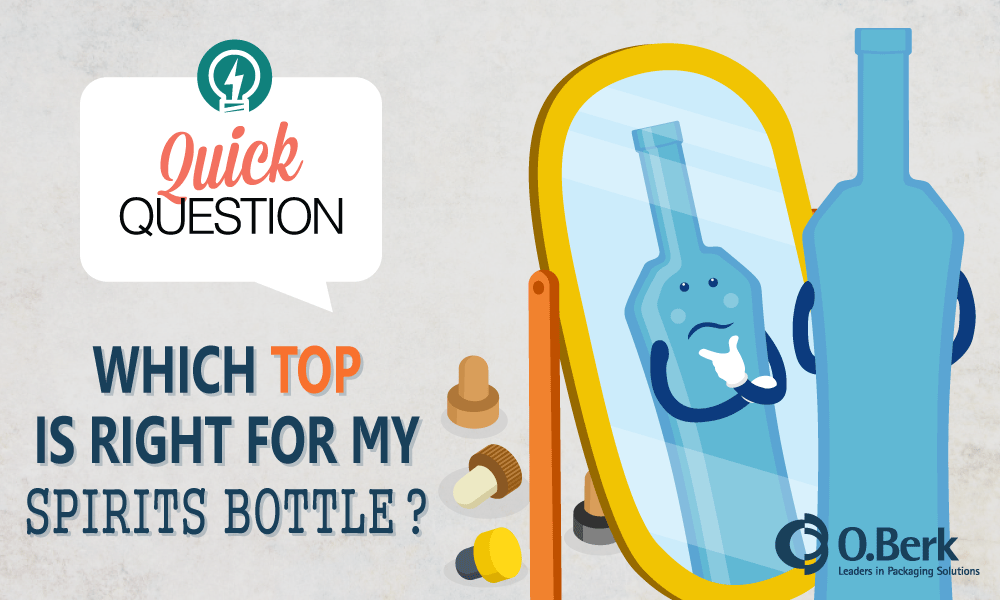 The Spirits scene has been exploding in the past several years, and it seems there is a new micro brewery or distiller coming online everyday. Who can blame them? There are a lot of creative brewers and distillers out there, each with their distinct formula and each bring something unique to the market. If you are getting into this market, or have already establish quite an operation for your customers, packaging will likely be part of your marketing plan. Which bottle should your product be in? What shape will make your product stands out? What are your options? And last but not least, what closure should you pair it with? What are your options?
What Packaging Crash Course Has To Say
There are two main neck style and two common neck sizes for bar top spirit bottles. They are discussed in our Packaging Crash Course article here. While there are multiple of options out there, BottleStore do stock two particular style at the time of this writing : the Nordic screw neck, and Moonshine bar top. For the screw neck spirits bottles, they are often paired with standard continuous thread screw caps made with either plastic or metal materials with a liner. We will focus our follow-up today on the other neck finish type – the bar top.
The Bar Top Closure
Spirits bottles with bar top neck finish are preferred due in large part by their popularity, and their sealing capability. The cork shank is design to fit tightly into the neck opening, giving it a good seal. If you are purchasing the Moonshine bar top from BottleStore, it will give you a matching bar top closure that is designed to fit. If on the other hand you already have the bottle and wondering what size bar top closure you should buy, then simply add 1mm to the specified neck size of the spirits bottles and that's the bar top size you should get. The neck size of your spirits bottles are often stated on the manufacturer's specification sheet, or often called out on your communications with your manufacturer or distributor. If it is not specified, check with your manufacturer first to ensure fitment.
A Quick Example
Say you have a spirit bottle with a 18.5mm neck size, you will need to get a bar top closure that is 19.5mm in size. Specifically, the 19.5mm is the "shank" (some refer it as the "leg") diameter. This is the surface that is making contact with the interior of the bottle via friction. The shank of the closure is often made of either natural wood or synthetic material. Depending on the application, the shank can be ordered with different pre-defined "diameter" and "height". The top cap component of the bar top, on the other hand, is where you can have different options that makes your package stands out on the shelf. Below are just a small sub-set of what's possible:
Rib side plastic Top
Plastic top is one of the most economical option for bar top closures, often comes with rib side finish for easy grip and turn, it is commonly made of PP plastic materials and can come in a variety of stock or custom colors. The top surface offers a flat surface for pad print decorating options, further enhancing your overall package appeal.
Stained or Varnish Natural Wood Top
Ideal for brands looking for a "rustic, natural" look for their package. The top are made of wood and can have a natural, stained, or varnish finish. Common decorating options includes pad printing on the top surface or side print. Note however, that your decorating options may be limited based on the quantity you are ordering and the final finish.
Glossy or Matte Aluminum Top
Another classy option for those looking for a high-end finish. Aluminum top can be ordered with glossy or matte finish, plain, embossed, debossed, silkscreen or pad printed on top or on the side. The aluminum are then wrapped to the top closure portion of a 1-piece bar top closure, giving it a elegant, top-of-the-line design.
And many more…
In addition to the aforementioned bar top closure options, there are many others available on the market, such as glass top, top with temper evident feature, etc. Each designed to maximize the appeal of your final package. While we currently stock plastic top at BottleStore, we can and will be able to work with you on all of the bar top options mentioned above. Component cost and minimum order quantity may vary based on top, shank, and decorating options. At the time of this writing, common stock color top with no additional decoration can be had with minimum order quantity of 2,000 pieces and short lead time. Feel free to contact us by leaving a comment below or call us at 866.BUY.BTLS and speak with one of our account executives.
---
---