Follow Up : Choosing the Right Sprayer and Getting the Dip Tube Cut to Size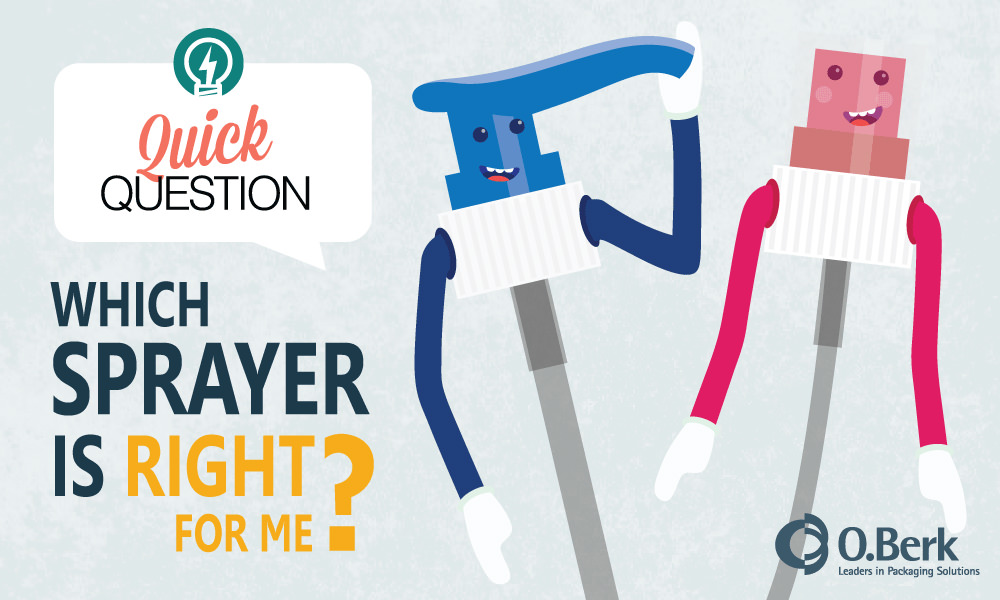 This article is a follow-up to our Packaging Crash Course article "Quick Question Monday: What Is Sprayer Or Pump Output and How Are They Measured?"
Whether it is measured in mcl, ml, or cc, fine mist sprayers and lotion pump have a specific output volume whenever the actuator is pressed. Output of a lotion pump are generally much higher than a sprayer as the pump has a bigger pump engine to dispense more products, and it is designed for higher output requirements like body lotion, shampoos, hand sanitizers, dish washing soap, etc. The product being dispensed are generally higher in viscosity, such as soap and cream.
For fine mist sprayers, the liquid, or low viscosity oil products, are "atomized" in the sprayer engine and sprayed out in a wide, controlled pattern. These sprayers are designed to give a wide area of coverage when products are dispensed. Products are turned into a very fine mist, hence the term atomized, and sprayed in a wide but predictable pattern.
Our Stock Sprayers
Available on BottleStore today, are the 20-410 and 24-410 size fine mist sprayers in black or white color, with a clear plastic dust cover hood, for immediate purchase and shipments. These sprayers are designed to fit any plastic bottles with 20-410 or 24-410 neck finish, and glass bottles with 20-400 and 24-400 neck finish with a depressed bead that allows the closure to pass through. These sprayers comes with a standard, flexible PP dip tube that can be cut to length for your specific application.
The Process of Dip Tube Cutting at BottleStore
We understand that everyone's application is different, and therefore each of you will likely have a unique dip tube length for your specific bottle. To fully accommodate your needs, we have come up with an easy, step-by-step process that will get you the right fine mist sprayer with the correct dip tube length you want.
It all start with You : Simply click on the "Custom Dip Tube Length Requested" checkbox in the product page, change the desired Qty to what you need and click "Add to Cart". Process to checkout to place the order
Our Turn : We will process your order and reach out to determine your requirement on the dip tube length

If you already know the dip tube length you need : Simply email back your dip tube length requirement in either mm to in measurement. If you are measuring your own dip tube length, please refer to this Packaging Crash Course article on how we measure, so we are on the same page
If you do not know the dip tube length you need : We can measure it for you! Simply mail us the bottle the sprayer is going in, and we will determine the right dip tube length for you

Your Turn : Regardless of the method of measurement, we will send you a sample of the sprayer with the dip tube cut to specified length, along with an approval form. Please review and test the sprayer for proper fitment and return a signed approval form, digitally or by mail, to us as soon as possible. This step ensure the sprayer you want fits perfectly to the bottles you are putting in
Our Turn : With your approval, we will cut the remaining sprayers and ship out your order when they are ready
Please allow 1 – 2 week dip tube cutting time, from the time the approval was received, to the time we ship out your order.
Whichever way the dip tube length is measured (by us or by you), the dip tube sample approval process is critical. Since the approval form is signed and received, we will not deviate from that length. Therefore test fitting your sample is critically important.
---
---