Get Grinding! Easy-to-Create Spice Jar Blends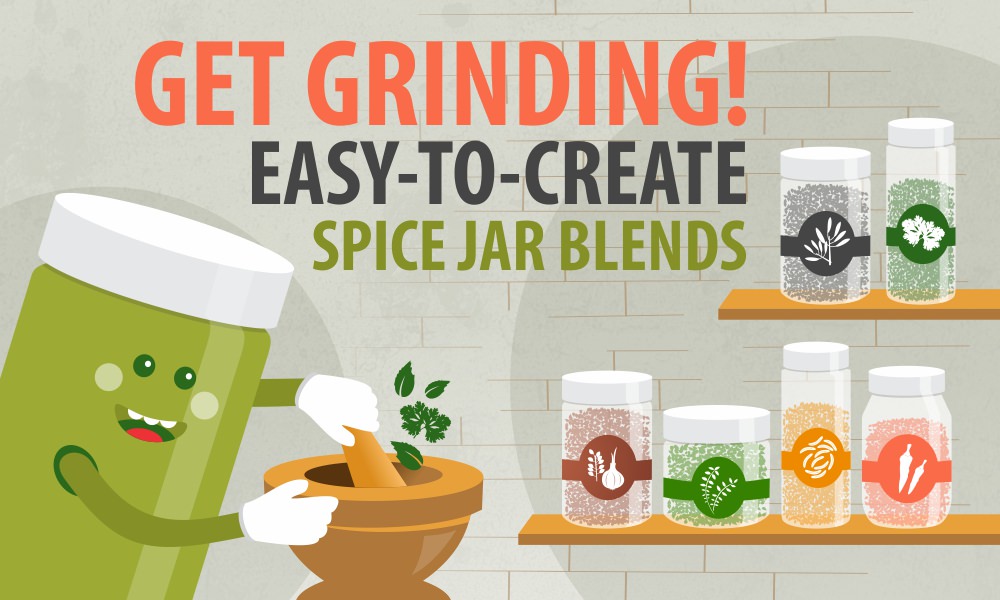 Get Grinding! Easy-to-Create Spice Jar Blends
Whether or not you're a foodie, having a cupboard filled with unique spice blend jars is a great way to ensure you can make just about anything in your kitchen. Spice mixtures are not difficult to prepare and definitely make your meals more delicious. Experimenting with different spice blends will allow you to find flavors you love so your adventurous side can take over in the kitchen.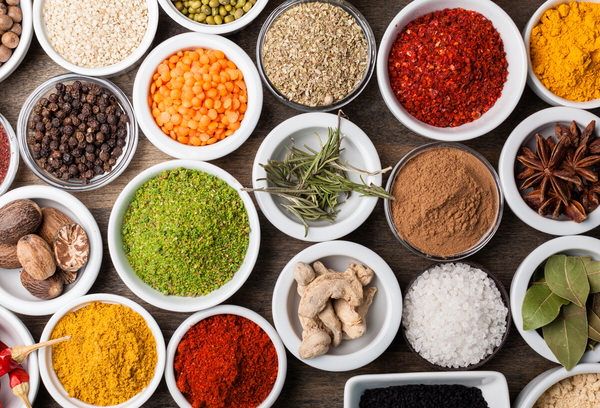 By creating your own spice blends at home, you save money and keep your meals healthier by avoiding preservatives and excess salt. Developing your own blends of spices can help eliminate MSG and other food additives from your diet. You also have the advantage of developing spice blends to suit your exact tastes rather than dealing with what manufacturers are producing.
Another benefit of blending your own spices is your ability to utilize spices which may otherwise go to waste. There are many times where spices are bought for one purpose and only a little is used. Figure out what blends you can make to use up these leftover spices before they expire.
You can tweak your blends based on the recipes you like to cook and even share your spice blending talents with friends and family. Spend some time investigating different spices to better understand the blend combinations you can use for your favorite dishes. Continue learning about what spices to perfect your blends and create the kind of meals you'll be proud to serve.
Get Started: What You Need to Blend
The good news is you won't need a lot of extra supplies to start blending your own spices. Start with a collection of individual spices and herbs. Choose some of your tried and true favors but venture out with new spices you haven't used before. Don't buy spices in bulk until you know which ones you will use most often. This will help keep your blends cost-effective and prevent having to throw out old spices.
As you become more experienced, start using fresh ingredients when possible to build up your catalog of spice blends. Many health food stores of even a specialty store for spices will carry the freshest ingredients. Many international spices can be found in ethnic markets at a lower cost than in a grocery store.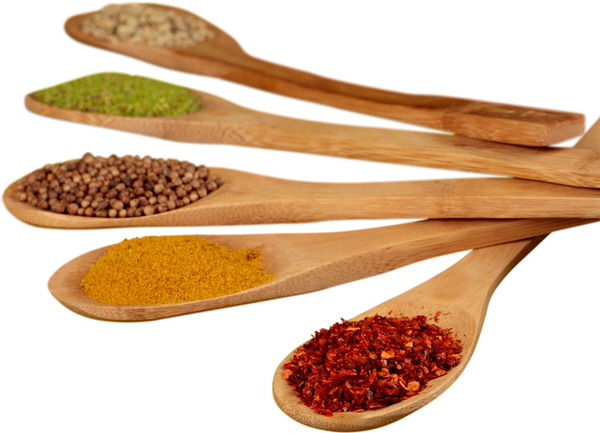 You'll also need an assortment of measuring spoons and several glass jars which will hold at least 4 ounces. Have suitable labels to stick on your jars so you can notate the name of the spice blend. A few index cards would be useful to keep track of specific measurements of individual spices and herbs in recipe form so you can make another blend in the future.
Don't feel overwhelmed when considering how much of which spice should be used in a blend. Start by reviewing your favorite recipes, noting which spices are listed in the ingredients. These spices may be blended together and saved specifically for one or two dishes you like to prepare often. Other blends can be formulated from recipes found online or shared amongst friends. Blends should be made to accommodate your taste so there is no wrong way to make a blend.
Spice Blend Ideas
Red Pepper and Garlic

This blend will quickly become a pantry staple. Blend red pepper flakes with garlic to use on pizza, pastas, and meats. This blend is even easy to make from fresh garlic and peppers, roasted in the oven.

Cajun Kick

A Cajun spice blend add a little extra kick to your meats and fish dinners. Combine leftover paprika, onion powder, and cayenne pepper for a great seasoning or rub.

Taco Seasoning

Taco seasoning makes for a quick and easy dinner idea. Brown ground meat and add your own custom blend of taco seasoning which includes (1/4 cup) chili powder, (1/4 cup) cumin powder, (1 tablespoon) garlic powder, (1 tablespoon) onion powder, (1 teaspoon) oregano leaf, paprika, (1/4 cup) sea salt, and (1 teaspoon) ground pepper.

Ranch Dressing Mix

Ranch dressing is a favorite for salads and as a veggie dip. Spices in this blend include (1/4 cup) parsley leaf, (1 tablespoon) dill leaf, (1 tablespoon) garlic powder, (1 tablespoon) onion powder, (1/2 teaspoon) basil leaf, and (1/2 teaspoon) ground black pepper. To make dressing, add 1 tablespoon of the blend to 1/3 cup of mayonnaise.

Italian Meatball Seasoning

Italian meatballs are a delicious party food. Keep this Italian spice blend on hand to make quick work of party prep. Italian meatball seasoning is made up of (2 ½ cups) dried bread crumbs, (2/3 cup) dried minced onion, (2/3 cup) grated Parmesan cheese, (1/3 cup) dried parsley flakes, (1 tablespoon) garlic powder, (1 tablespoon) garlic salt. This recipe will make four packages of approximately one cup of seasoning. Add one pound of ground meat, 1 egg, and one package of seasoning to make meatballs.

Lemon Pepper Blend

Lemon pepper spice blend is a great addition to a number of dishes including fish and chicken breasts. Use the zest of 4-5 lemons. In a spice grinder, add whole peppercorns and grind them into smaller pieces. The zest should be mixed well with the pepper. The mixture should be placed on parchment paper-lined cookie sheet. Put your oven on the lowest temperature setting and bake until the zest has dried completely – about an hour. From the oven, allow the mixture to cool then pour into your spice grinder. Grind until the mixture resembles sand. Salt can be added to your tastes or use the lemon pepper blend as is.

Salsa Mix

To make a ready to mix salsa blend, layer these ingredients in a glass jar: dried cilantro (1 ½ cup), garlic powder (1 teaspoon), dried chopped onion (1/2 cup) dried red pepper flakes (1/4 cup), salt and pepper (1 tablespoon each). When you want to make fresh salsa, mix one 10 ounce can of Mexican-style tomatoes and two tablespoons of your salsa spice blend.

Chicken Seasoning

Any chicken dish would benefit from a little extra seasoning. This easy blend will soon be a staple in your spice rack. Combine sea salt (1 ½ teaspoons), dried basil (1 teaspoon), dried crushed rosemary (1/2 teaspoon), garlic powder (1/2 teaspoon), dry mustard powder (1/2 teaspoon), paprika (1/2 teaspoon), ground black pepper (1/2 teaspoon), dried ground thyme (1/2 teaspoon), celery seed (1/4 teaspoon), dried parsley (1/4 teaspoon), ground cumin (1/8 teaspoon), cayenne pepper (1/8 teaspoon), chicken bouillion granules (1/8 teaspoon). Mix all spices together until well-blended.

There are many more spice blends you can create at home for use in your next meal or snack.
Choosing and Decorating Spice Jars
The fun in making your own spice blends is not just in the preparation and discovery of blends you like, but also in organizing and beautifying your spice cabinet. Start by choosing attractive glass jars to store different spice blends. You'll need larger jars for spice blends you'll use frequently and smaller jars for blends you'll use occasionally.
In addition to the jar, select labels to mark each blend correctly. There are many kinds of labels to use. Plain white printer labels are convenient and affordable but can be damaged when you wash your jars after use. There are blank waterproof labels you can use with your home printer or markers. Attractive chalkboard labels can be reused and rewritten as you grow your spice collection. If you store spices in a drawer, place a label on both the front and the top of the jar for easy access later.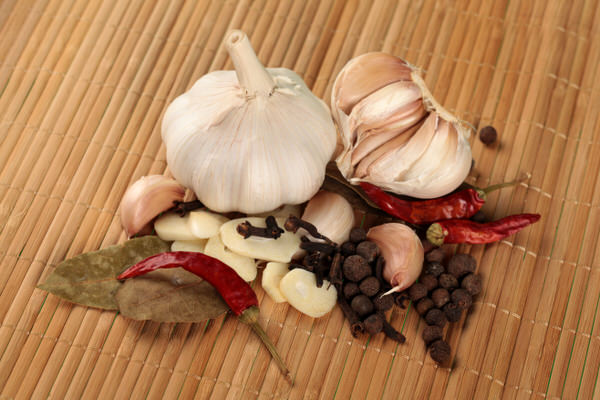 With unique jars and pretty labels, you may not even want to stash your spice jars in a cabinet any longer. Spice jars can be used for cooking and for decorating. Add a few shelves to your wall (but out of the sun) and store your spices front and center.
Properties of A Good Jar for Storing Spices
Fresh herbs and spices often offer a strong-smelling aroma. They are most flavorful when fresh but if stored properly, spice blends can stay in good shape for up to a year or even longer in many cases. Whole spices stored correctly can last as long as 4 years. When you jar your blends, indicate the date you made them on the label.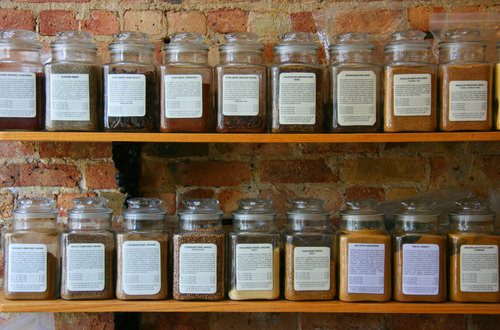 The first priority when packaging your spice blends is to ensure you are using an airtight glass jar to protect the flavor of your spices. The airtight jar must be able to keep out moisture and oxygen. Spices should be kept in an area away from your stove and microwave to prevent heat and moisture from ruining your spices. You should also never pour from your spice bottle directly into a heating pot or pan. The moisture from the steam will destroy your blend.
If you are buying your favorite spices in bulk, you can store them in the freezer. Whole spices can be kept for up to three years while grounds spices can be kept for six months. Smaller spice blends should not be put in the refrigerator or freezer as humidity and moisture will ruin the spice.
Say Bye to the Bad Stuff
Over time and with regular use, your spice blends will lose their mojo and should be thrown away. The best way to test your spices is to first check out the color. If colors are no longer as bright as before, your spice may be past its prime. You should also check spices by crushing some in your hand and taking a sniff. If the aroma is not strong, it is time to start making a new blend. Using spices which have lost their power can change the flavor of your meal. Err on the side of caution to ensure you are always using the most flavorful, fresh spices possible.
The Gift that Keeps On Giving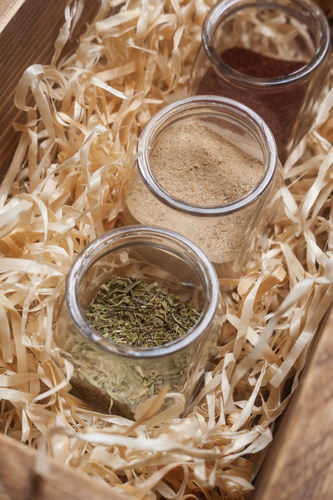 Spice jars with your own creative blends are also an excellent gift for friends and loved ones. Decorate the spice jars with your own special touch and share the magic for housewarming gifts, as a dinner thank you, and as a lovely collection for the cooks in your life.
Attach a few recipe cards to the jar for your gift recipient so they'll know exactly what to do with the spices you've gifted. A few index cards and some ribbon make your gift both personal and practical. Gift multiple blends in a basket for extra special occasions like anniversaries or family reunions.
For the biggest selection of glass jars perfect for your spice blending, try our glass jars. Our current inventory features many sizes and shapes to accommodate your spice blending needs and keep your spices and herbs fresher for longer! We make it easy to find attractive, high quality glass jars and containers for your next batch of creative spice blends for cooking or gifting.
---
---