Make Your Own Bath Bombs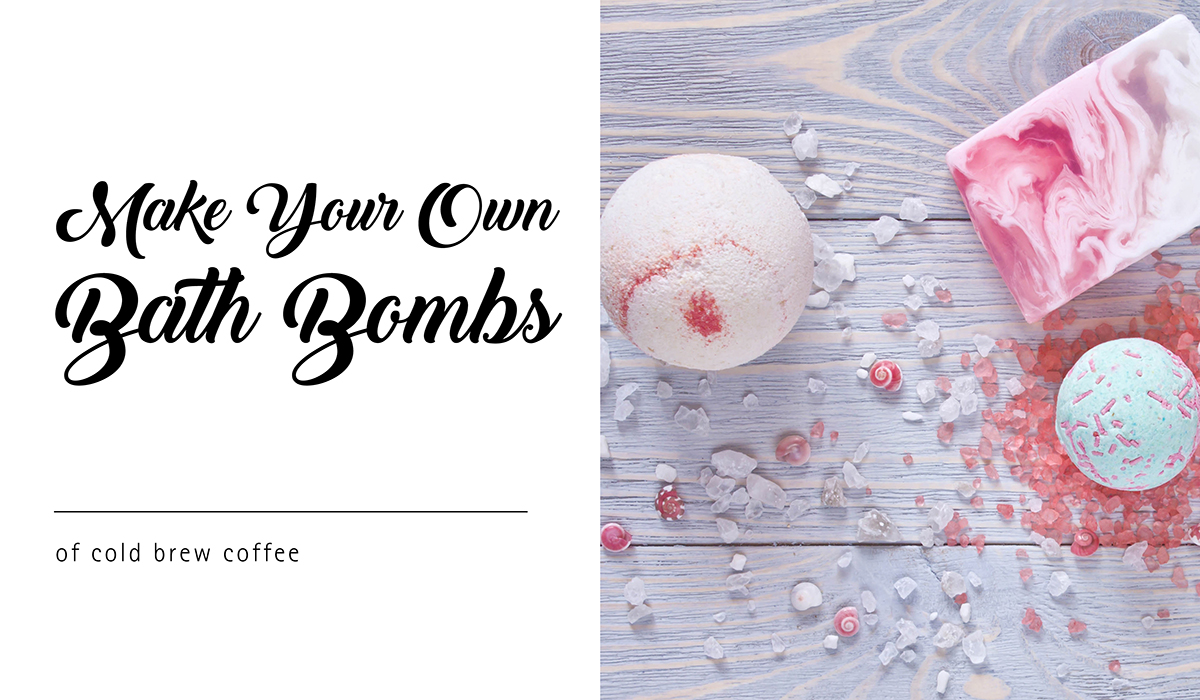 If you have a passion for crafting your own beauty products, deliciously scented bath bombs are an easy option. Bath bombs not only offer a luxurious and relaxing bath experience, they can also be an ideal side business if you're looking for a little extra cash.
In recent times, top beauty brands have been selling bath bombs in a variety of scents and colors. These brand-named bath bombs often come with an impressive price tag. If you plan to keep a stockpile of bath bombs of your own, but don't want to pay retail prices, consider the benefits of making your own batches.
Getting Started
A batch of affordable ingredients can help you create enough bath bombs to enjoy for yourself or share with friends and family. To get started, all you need are some basic supplies and time to experiment.

The Equipment
Basic equipment to get started includes:
Salt

Water

Citric acid

Baking soda

Corn starch

Vanilla extract

Measuring cup

Cooking spray

Bath bomb form

Coconut or olive oil
You can also use your favorite essential oils to add fragrance to your bath bombs.
If you plan to make larger batches of bath bombs, a digital scale can also come in handy to ensure you are getting your ingredient amounts just right.

The Recipe
1 cup baking soda
½ cup citric acid
½ cup Epsom salt or sea salt
¾ cup corn starch
2 tbsps coconut or olive oil
2 tsps water
1 tsp vanilla extract
30-40 drops essential oils
In a large bowl, combine baking soda, citric acid, salt, and corn starch until well-blended.
In a smaller bowl, combine oil, water, and vanilla extract and mix well. If you want to use essential oils, add them now.
Add the liquid ingredients to the dry ingredients a few drops at a time and mix well with your hands.
The mixture should begin to hold together as you mix. You may need to add small amounts of water to create the right consistency.
If you are using a mold, coat the inside with a light cooking spray before adding the mixture.
Press the ingredients into the mold firmly. Allow it to harden for at least 24 hours.
When the bath bomb has hardened, carefully remove it from the mold and store in an air-tight container.

Choosing Your Essential Oils
There are a variety of essential oils available to create your bath bombs. You can always stick to your favorite scents when making your batches or you can create specialized bath bombs others would love to purchase.
To help you choose from the many oils, consider using:
Vanilla: to relax and recharge
Lemon: to calm and relax
Rosemary: to invigorate and energize
Lavender: to relax and promote sleep
Peppermint: to stimulate and energize
Grapefruit: to uplift and refresh
You can experiment with other essential oils fragrances and customize bath bombs to your customers' preference.

Packaging Your Bath Bombs
To keep your bath bombs intact and promote a long shelf life, it's important that you store them in reliable, air-tight containers.
If you plan to sell your bath bombs, you can get creative with your packaging ideas. By creating smaller-sized bath bombs, you can easily store them in a glass jar with a tight-sealing lid. This approach not only gives your customers a wonderful product to use in the bath, but it can also be used as a lovely decoration piece on a shelf in your bathroom.
At BottleStore.com, we offer a number of high-quality bath bomb containers and packaging options for personal or business use. Our packaging experts can help you decide what style and size container works best for your bath bomb products. Contact our packaging experts to learn more about bath bomb containers and special pricing for bulk purchases.
——————
More Resources
---
---