History of Bath Salts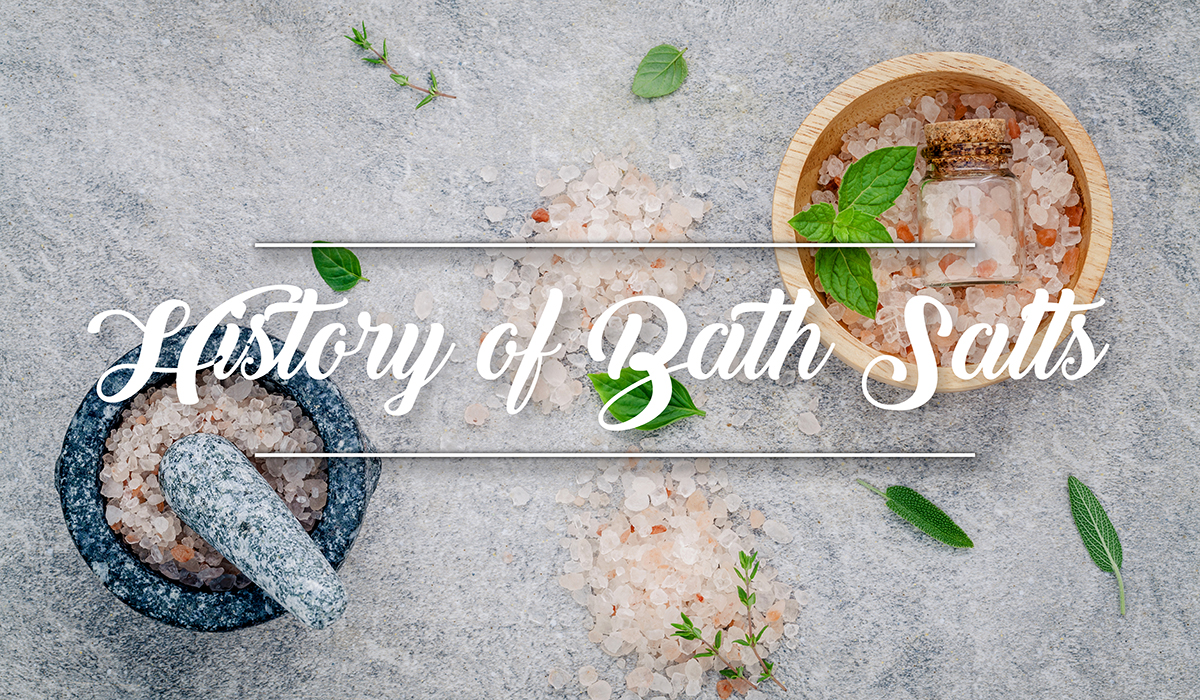 If you make and sell handmade bath salts, you may understand the health benefits of your product but not its interesting history. Chinese pharmacology records dating all the way back to 2700 B.C. show the medicinal use of bath salts. In these early records, over 40 different types of salts are mentioned, many of which are still in use today.
Salt has been an important consumer good for centuries, and was commonly used by the early cultures of Asia and Europe. In some areas of the world, salts were actually used as currency for purchasing slaves and paying soldiers.

Renowned for Healing
Salts that were traded back in the early days of civilization were used exclusively for flavoring bland foods. History shows bath salts were frequently used for their healing properties and were common in medicines and home remedies for curing a variety of conditions, including skin diseases, arthritis, and sore muscles.
Salt was often combined with water to create a brine people would soak in, much like the bath salt soaks people enjoy today. Salt was also made into a variety of topical ointments, meant to treat everything from acne to fine lines and wrinkles.
The popularity and healing benefits of salt played a large factor in the establishment of communal bath houses. People would often visit the public baths to relax and rejuvenate their body, but also to mingle with other locals for personal conversations and to discuss business.
These relaxing bath houses became so popular, luxury resorts began opening throughout Asia, focused on the restorative properties of bath salts used in water.

Natural Salt Baths
In 1753, an English doctor published an article detailing the healing effects of seawater, made of natural salts. This brought the masses to the coastal waters of France and Great Britain who wanted to take advantage of the power of ocean water.
New hospitals started opening around the sea and soon the term thalassotherapy, meaning sea care in Greek, was coined to describe the therapeutic bath salt treatments available in newly created clinics.

Benefits Beyond Relaxation
The new salt bath resorts and luxury spas were similar to what we have today. People enjoyed bath salt treatments to reduce muscle tension, melt away stress, and detoxify the body. Bath salts were also touted as a method to improve blood circulation, enhance weight loss, and even treat cramping and associated symptoms of menstruation and menopause.
In modern times, bath salt treatments are still an incredibly popular service available at spas around the world. Thanks to the advancements in bath salt bombs and other products now available, more and more people are using these products in the comfort of their own home.
As a creator of bath salts, you may want to consider what your potential customers don't already know – that bath salts heal. A main component in today's bath salts, magnesium chloride, is the same as what the ancient Romans and other civilizations used way back when. This mineral is what gives bath salts the power to soothe tired, aching muscles and revive your overall well-being.
Promoting the healing benefits of bath salts is a great way to show your customers your product is more than just a pretty color that fizzes in your bath. You can highlight what your product can do for your customer's health and wellness directly on your bath salt jars and bottles to help it stand out from the rest.
Learn more about available packaging options for your bath salts, including plastic and glass bath salt containers, jars, and bottles to enhance your bath salt business. Browse through BottleStore.com's extensive inventory of high-quality bath salt packaging options.
More Resources
---
---