Video – Packaging Crash Course: How Are Plastic Bottles Made?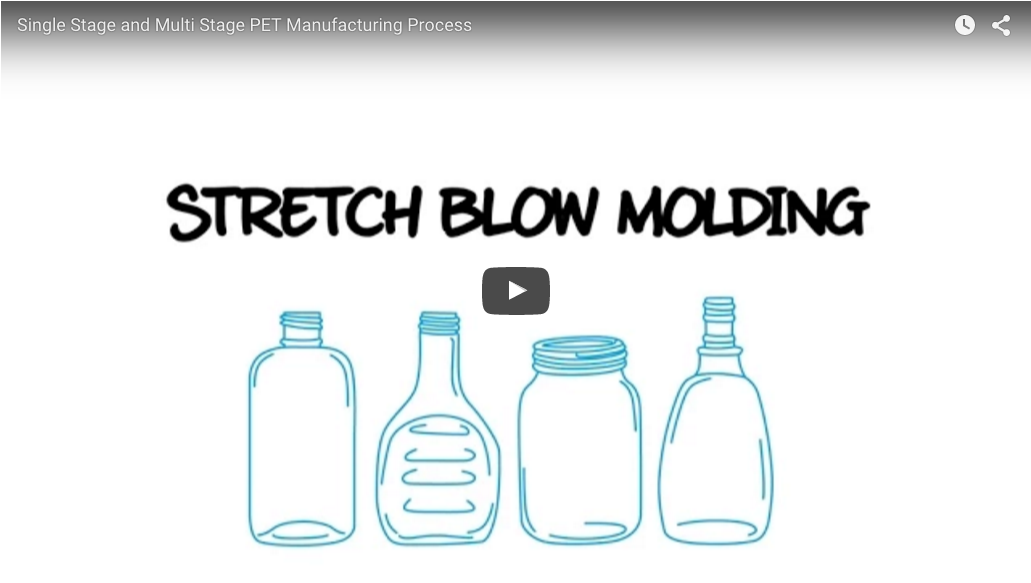 How Are Plastic Bottles Made?
Ever wonder how PET plastic bottles and jars are made? Turns out it is a little different than other types of plastic bottles (Extrusion Blow Molding, Injection Blow Molding, etc.). Known for its quality and environmental friendliness, PET plastic bottles and jars are made using a unique process called Stretch Blow Molding, or SBM.
There are two SBM manufacturing techniques: Single Stage and Two Stage Process. Both are divided into three similar and distinct steps: Preform, Conditioning, and Blow & Stretch. What's really interesting is that the preform, a test tube shape plastic preform, can be stored in warehouse for later production. Since these preforms already have the neck finish portion shaped, the conditioning and blow & stretch stage focuses on blowing the preform into its final shape that you and I use.
If you want a customized PET plastic bottle shape and color, please visit our parent company O.Berk, for a detailed comparison of single stage and two stage SBM process.
For our stock PET plastic bottles and jars, please click here.
---
---