Willapa Valley Lavender Farm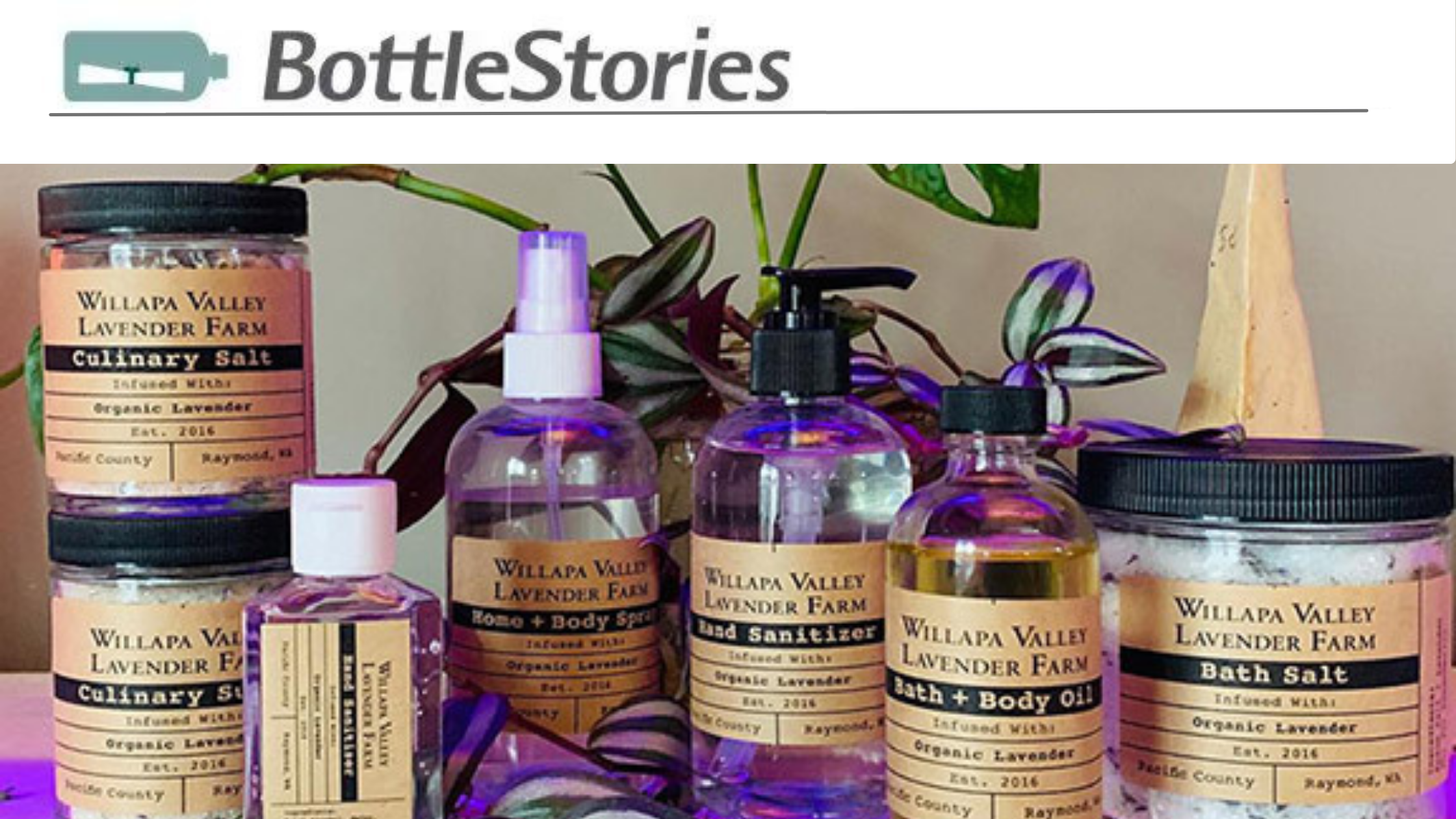 In the latest edition of BottleStories, we dive into our conversation with Bottlestore.com customer, Willapa Valley Lavender Farm, a producer of lavender plants and products based in the great state of Washington.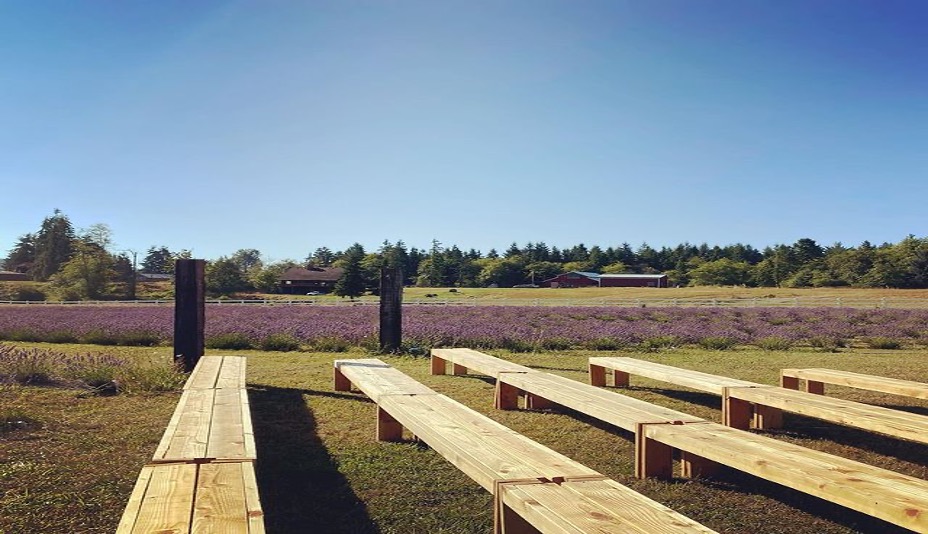 "We have five acres planted with 7000 lavender plants that we harvest about two-thirds of the lavender to hang for dried arrangements. The rest of it we use to make essential oil, and with that essential oil, we make a whole variety of different products. Home products, body products, culinary products, all of which we put in beautiful packaging inside of the Bottlestore.com containers," Paul and Jeff of Willapa Valley Lavender Farm said.
Paul and Jeff spoke about the misconception of working with Lavender and wanting to change the perception.
"We're not your grandma's lavender company. For lack of a better term, many people say, "oh my gosh," lavender reminds me of their grandma, and we have nothing against grandmas; we love grandmas, but we hope to reinvent the image of lavender."
"We have a strict policy that we don't use any purple on any of our packaging because lavender is a versatile product that you can do many different things with."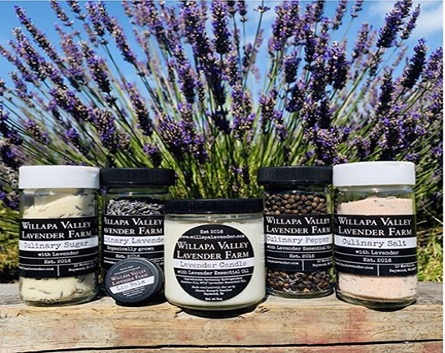 Jeff described that starting a business was always on the cards for him and his family.
"My sister and I have always wanted to start a family business together, and we didn't know exactly what that would be. We came across some property up here in Washington, and it presented itself to us. She did some research for about a week, and she came back and said, 'we're going to be lavender farmers. For the next 12 months, we toured other farms, talked to farmers, researched, and started our farm."
"We wanted to have some products but were mainly goal-oriented on doing wholesale at first. We then discovered another market for making your products with lavender oil."
They spoke on the evolution of the Willapa packaging from day one to now.
"We started with a lovely canning jar with a little craft label, and we thought that was cool at the time, and then my sister did research, and we tried different bottles from amazon and things like that to see what we could find."
"Then she ran across O. Berk, the parent company of Bottlestore.com, and she got to talking to one of the customer service agents there and referred us to Bottlestore.com, and we just fell in love there."
"So we went from the canning jar to one of these little eight-ounce jars and still had the brown label. It worked great, but we've evolved it even more to our culinary products. Having been on Bottlestore.com and seeing all the different products that you guys carry, we've been able to evolve what our products look like on the shelf.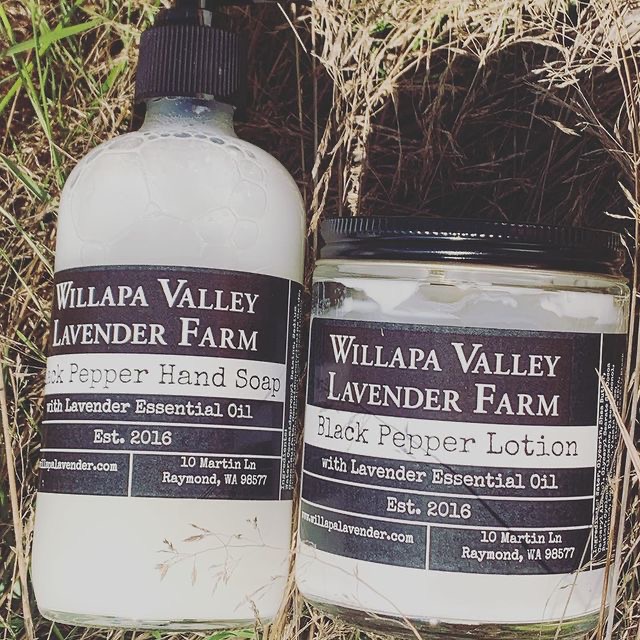 Jeff explained how Bottlestore.com's products have continued to change the bar for its brand, its customers, and other local businesses.
"We have gone to all your glass products, which people love, so it's helped our image. What you guys have offered us, the pumps, the tops, all the different caps, we love the metal caps, and people like those too," Jeff explained.
"You guys have helped us evolve our product image on what you guys carry, but we have a lot of small makers in this area, and they've all used canning jars, and they come to us, and they ask where do you get your product from. So we've referred a bunch of the makers to your site to start ordering products."
"I've seen a lot of Bottlestore.com jars on shelves now around here, but I would say since we've done the research already, we go straight to Bottlestore.com and tell people this is where you need to go. (We tell them) They have hundreds if not thousands of bottle choices in different sizes, shapes, and colors, so I go straight to referring you guys now."
The duo ended with insightful advice for other business owners looking to nail down their packaging.
"If you're a person that has to learn the hard way, go out there and try every different container from every other website on the internet. There's a 99% chance you will end up with Bottlestore.com," Jeff said.
"When you're looking at the online ordering and seeing 300 pieces can look a little daunting and overwhelming if you are a local jam or candle maker, but I promise you you're going to go through those containers a lot faster than you think and it's worth it to just buy in bulk, save the money and you get high-quality jars so for containers."
"When we first started, we were ordering a couple of cases here and there from you guys (Bottlestore.com), and now we get pallets of cases delivered to us because we go through them so fast now."
---
---