How to Build and Maintain Your Inventory Despite Supply Chain Problems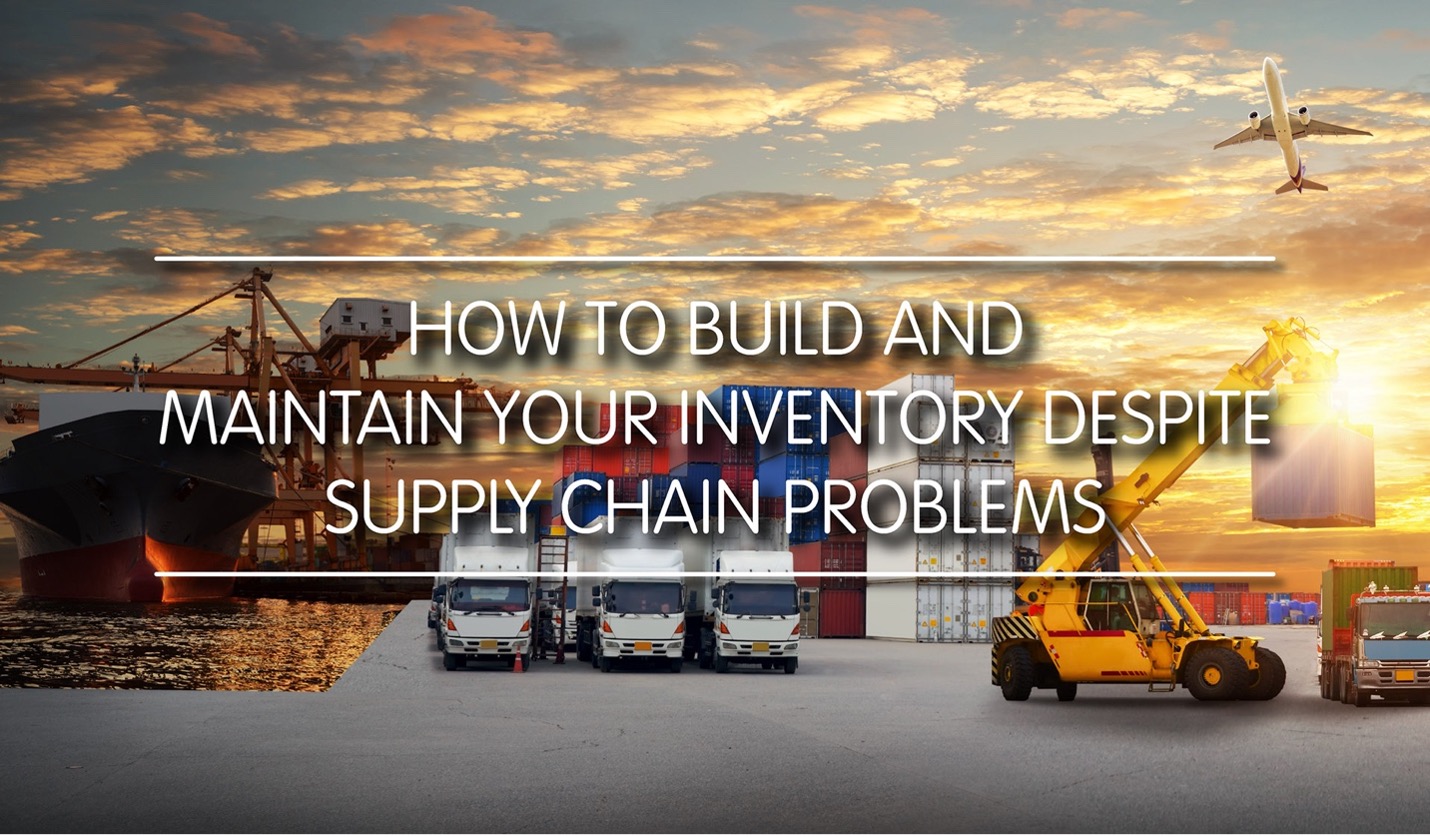 Supply chain inventory optimization management varies from business to business. However, some hurdles are more common in a modern age where consumer demand is at an all-time high. COVID's ongoing challenges increase fulfillment times and negatively influence brand reputations.
From finding ways to circumvent efficiency losses to building more enriching partnerships that benefit your company's short- and long-term goals, there are tools you can employ to rethink your approach to inventory optimization. Supply chain inventory optimization management is a critical concept for any business to master, now more than ever. Here's what you need to know to stay ahead of contemporary challenges that stifle growing brands.
Cultivate Long-Term Vendor Relationships
While some supply-side complications are unavoidable due to rapidly shifting rules and regulations, there are a few ways to mitigate the impacts of materials shortages, shipping delays, and fulfillment difficulties. First, you can build long-term supplier partnerships that help you reconsider supply chain inventory optimization.
Working with a reputable brand like BottleStore.com can connect you to bottles, containers, and closures for your product packaging needs. From beverages to beauty supplies, high-quality packaging is foundational to your brand's success.
Beyond that, you can develop partnerships with manufacturers, fabricators, growers, or other suppliers that provide the critical ingredients that keep your business thriving. When you invest time and energy into these relationships, securing repeat orders, getting priority fulfillment, and getting quality products without competing with large retail pricing models is easier.
Prioritize Efficiency
Settling for minimal efficiency gains won't help you stay as flexible as the current market necessitates. When you find partnerships that work, fleets that deliver on time, and responsible workers, double down on what incentivizes them to operate at their most effective levels.
Find ways to toss your suppliers additional business, give workers more flexible shifts, introduce limited hauls, or use other tools that can help you maximize efficiency for supply chain inventory optimization management.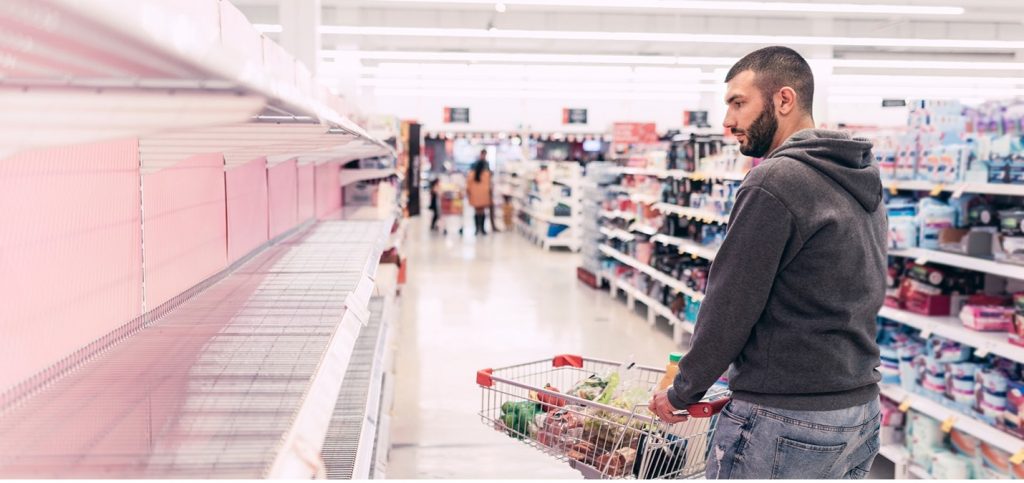 Consider Purchasing a Dedicated or Private Vehicle Fleet
To overcome one of the most prominent supply line challenges, you should consider investing in a dedicated or private fleet.
A private fleet provides a business with guaranteed capacity, supply chain control, and visibility of the entire operation. Your business will have complete control, along with the ability to brand trucks and add revenue by shipping goods for other companies when allowed.
Instead of relying on national fleets overwhelmed with excess orders and driver shortages, you can turn to independent solutions or establish a partnership with a dedicated fleet that can provide delivery times and project turnarounds that work with your needs.
With a dedicated fleet, you have all of the benefits of owning a fleet, without having to manage it. In turn, this lowers transportation spending, guarantees capacity, provides visibility, and opportunities to make extra revenue through backhauls. With a dedicated fleet, companies can also customize their trucks, and all the risks fall on the provider.
One of the best ways to do this is to work with a local fleet. Naturally, this works best for small or mid-sized businesses. However, larger companies that tap into national markets may be shoehorned into working with established fleets unless they can develop their fleets.
While investing in a private fleet might seem cost-ineffective, it can significantly benefit your business in the long term. This is because regular additions and expansions work to ensure that your supply line grows alongside your business.
Reconsider Different Transportation Modes
When you've established your purchase-order flows, you need to develop a reasonable way to organize, optimize, and prioritize them to their most productive levels. Sometimes, you'll need to rely on alternative transportation modes like air freight that can help you address immediate shipping needs.
Though these shipping methods might not always be your preferred options, they can help you prioritize your purchase-order flows in a way that makes sense for you. In addition, working with an effective manufacturer or packaging supplier can take some guesswork out of your workflows.
Optimize Short-Term Inventory Processes
As you develop long-term plans to tackle your retail or e-commerce inventory optimization, you should also focus on your near-term needs. For instance, how do you move your existing inventory and fulfill your current needs? Whether setting up the system to implement your fleet or outsourcing essential delivery and supply chain needs, there are ways to allocate your existing inventory to benefit your ongoing operations.
Supply chain inventory optimization benefits from effective decision-making. Since modern challenges require business owners to maintain agility and flexibility, your current inventory decisions can set the foundation for tremendous success.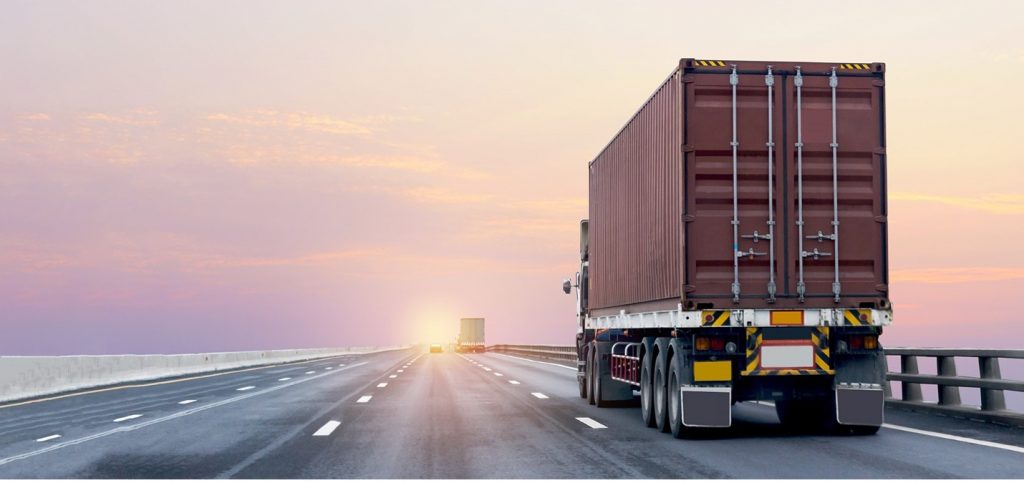 Interlink Data Systems to Improve Processes
Inventory optimization in supply chain operations benefits from a digital control tower model. Using a digital control tower can connect your data systems. The digital control tower also generates insights across the end-to-end supply chain that create transparency and accelerate response times when you can capably identify bottlenecks.
You can implement this digital control tower in several ways. For starters, you can leverage inventory optimization software to benefit your business. Comprehensive software tools can help you redefine your inventory optimization in supply chain operations with automated tools, platform integrations, and cloud capabilities for remote access.
Maximize Your Brand's Inventory Optimization
Inventory optimization is a critical factor in the success of any business. Without a well-organized and efficient inventory, a company will struggle to keep up with customer demand and likely lose sales and profits. A successful inventory optimization plan is to be flexible and adapt as needed. With a little planning and organization, you can create a system that works for your business and helps you stay ahead of the competition.
To learn how a quality packaging supplier can benefit your business, contact BottleStore.com today. We understand the impact that bottles, containers, and closures have on your brand, and we work to keep you stocked with the packaging supplies you love. Get in touch to discuss your packaging needs with our expert team and see how we can help you navigate supply line challenges.
Filed Under:
Caps and Closures
,
Disc Top Closures
,
Fine Mist Sprayers
,
Flip-Top / Snap-Top Caps
,
Food and Beverage
,
Glass Bottles
,
Glass Containers
,
Glass Jars
,
Glass Jugs
,
Glass Vials
,
Health and Beauty
,
Home, Industrial and Hospitality
,
Industry
,
Liquid Dispensing Caps
,
Lotion Pumps and Sprayers
,
Metal Closures
,
Plastic Child Resistant Caps
,
Plastic CT Closures
,
Plastic Dispensing Closures
,
Plastic Pail Lids
,
Plastic Pumps and Sprayers
,
Spout Closures
,
Tamper Evident Closures
,
Twist Open / Twist Close Dispensing Closures
---
---