BLUE HAVEN HOLISTICS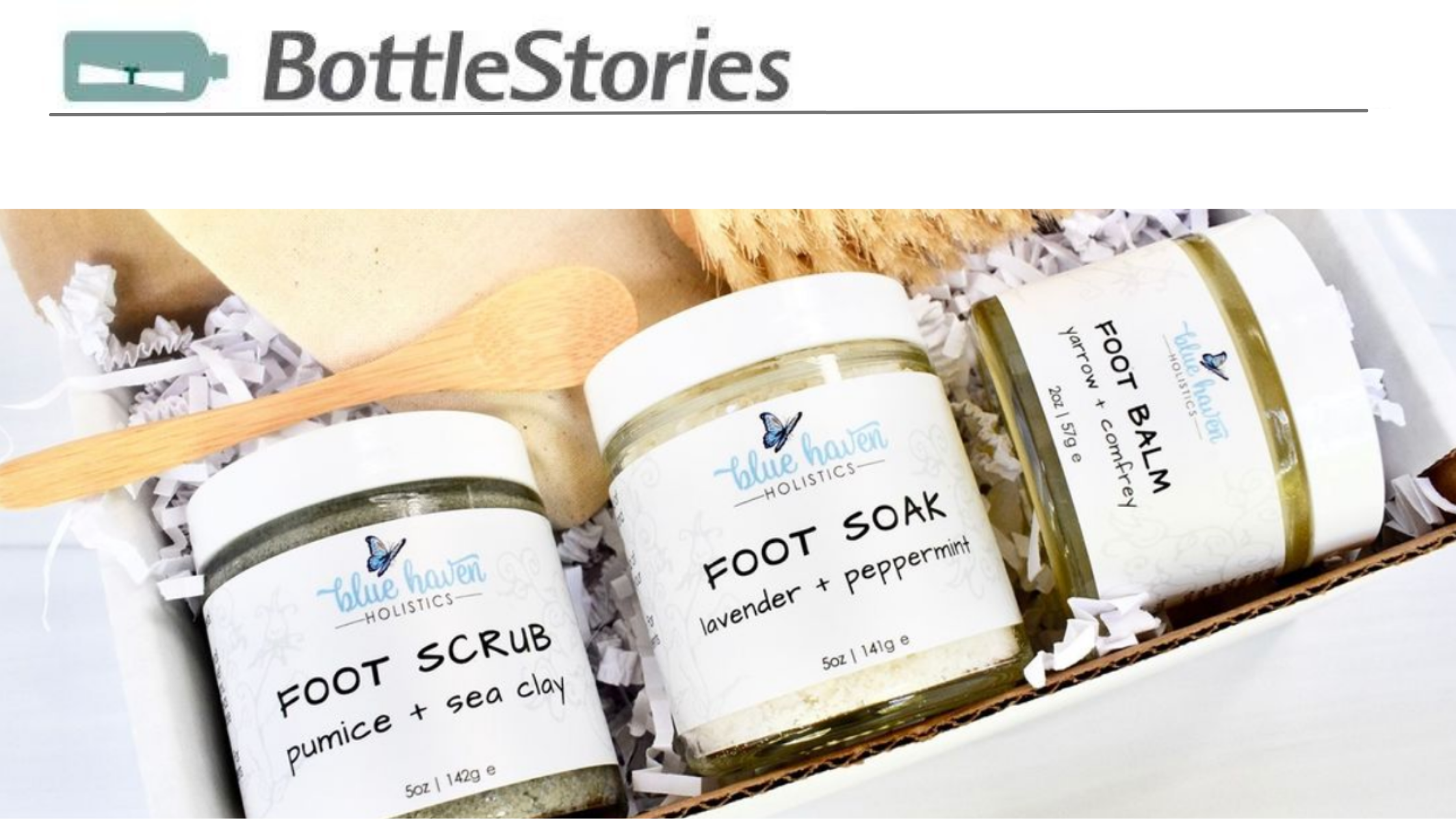 Blue Haven Holistics on Social: Instagram, Facebook, Pinterest and YouTube
Email: hello@bluehavenholistics.net
Blue Haven Holistics, a Bottlestore.com customer, is a small-batch, botanically infused, cruelty- free, and environmentally friendly, natural skin & body care line. Their unique handcrafted formulas are filled with ethically harvested, phytonutrient dense, whole botanical extracts, known for their powerful soothing, nourishing and skin loving properties.
"We have a firm belief in not only taking care of ourselves, but our environment too. Therefore, we source our ingredients exclusively from companies who share our vision in creating a softer impact on our planet," Founder Birgit Flori said.
"Our mission wouldn't be complete if we didn't pay it forward. It's part of the reason we started Blue Haven Holistics. We wanted to give back to a cause we were passionate about. We love animals and for every purchase made, we donate a percentage of the profits to animal shelters and rescues around the US."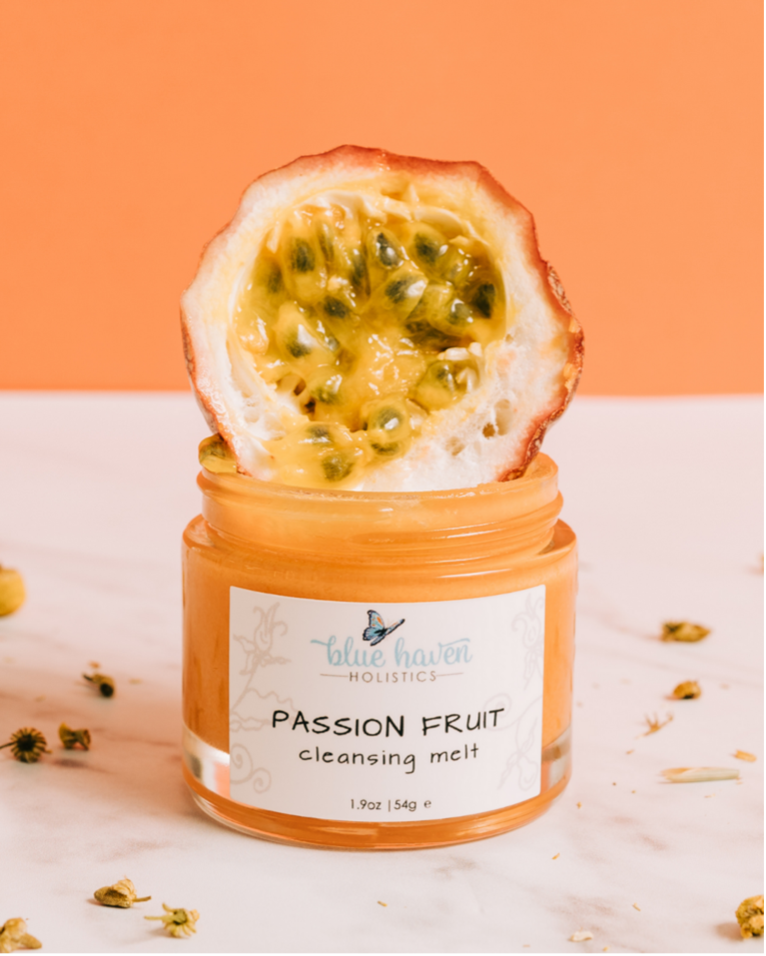 After a diverse career in other fields of work, Birgit decided she wanted to focus more on what brings her joy and fulfillment.
"I come from a family of creative entrepreneurs which along with my natural curiosity, eagerness to learn and desire to expand my knowledge base, progressed into a business focused on natural skin and body care."
"Just like I questioned the ingredients that I was putting in my mouth, I started questioning the ingredients that I was applying to my skin. I always thought that these ingredients must be safe, and I came to find out that unlike most other industries, the personal care industry is not regulated."
"I was shocked to discover that many companies do not disclose all the ingredients on product labels. Reading, pronouncing, and understanding product labels seemed to require some scientific knowledge. Then, when I did research them, I found many to be toxic and when used over a period to time caused side effects. And so, Blue Haven Holistics was born, focusing on products using pure and natural ingredients from mother nature. Ingredients that you recognize, ingredients that you can pronounce," Birgit said.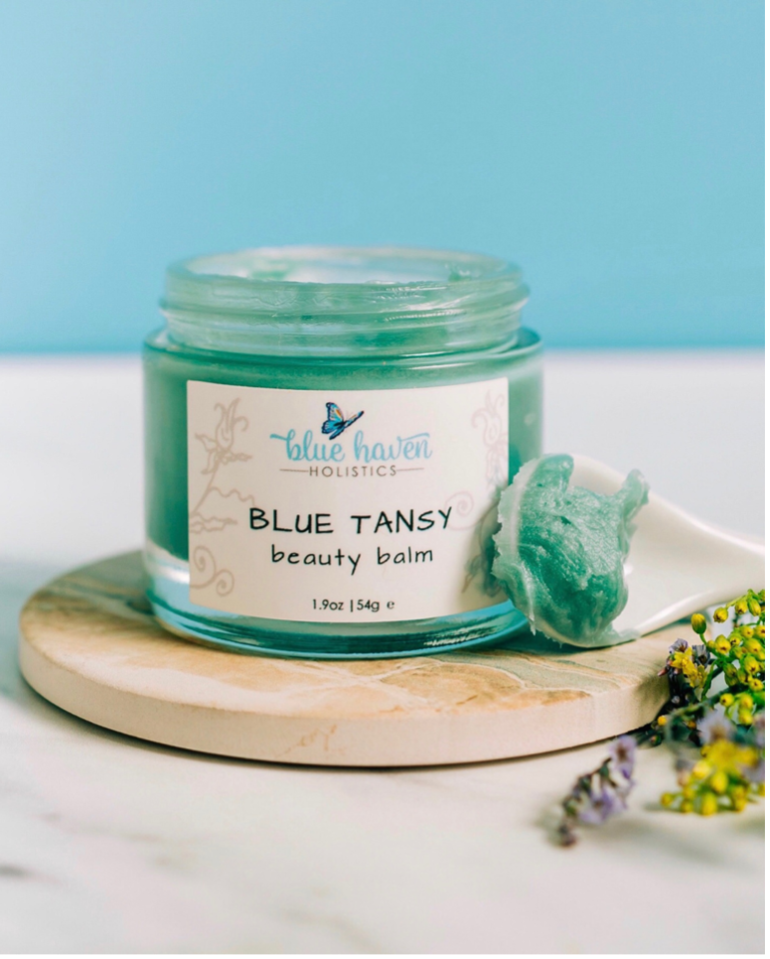 Discussing the importance of packaging for her products, Birgit spoke on how first impressions are everything.
"I wanted something that represented our brand. It had to be functional, radiate quality, and share the aesthetic characteristics of our brand."
"Packaging is not only important for aesthetic reasons but also for functionality and ease of use. Product packaging is the first thing a shopper sees and the first impressions of your brand. Functionality pairs with how your products are experienced and convenience of use," Birgit explained.
Before landing with Bottlestore.com, Birgit was unsure of what to look out for and what to expect from suppliers.
"I ordered samples from several suppliers so that I could compare the different containers for functionality and aesthetics. Bottlestore.com was certainly on top of my list for several reasons."
"I loved the style of the jars, the cost was competitive, the quality was superior and the customer service I received was excellent. I've been a customer of theirs for several years now and even through a global pandemic they've managed to maintain their level of service I've come to expect."
"Bottlestore.com packaging is an extension of our brand. It visually showcases our product and gives the first impression. It creates a persona for our products.
In closing, Birgit was eager to advise those looking for the right packaging supplier to read the following message.
"Packaging is a vital part of your product offering. It's one way for you to connect with your customers. So, take the time and do your research. Functionality and aesthetics are important for your brand but also make sure that the packaging is compatible with your product."
---
---