BottleStore.com's Favorite Hot Sauce Bottle Designs
While hot sauce needs to tempt your tastebuds, the packaging also needs to be stimulating. Without a high-quality hot sauce bottle, it's harder for your products to make an impression on store shelves, leading customers to choose a competitor's sauces. Whether you pride yourself on a smooth, mild jalapeño hot sauce or you've crafted a condiment that's truly wicked on the palate, your bottle design needs to be as bold and flavorful as the contents.
If you're stumped trying to design your hot sauce bottles, or you're thinking of ways to brand mini hot sauce bottles for the perfect sampler to attract new buyers, it's always a good idea to look to some winning designs for inspiration. Check out some of our favorite hot sauce bottles and learn how you can use our exciting bottle layouts to transform empty hot sauce bottles into spicy designs that are sure to appeal to the inner heatseeker.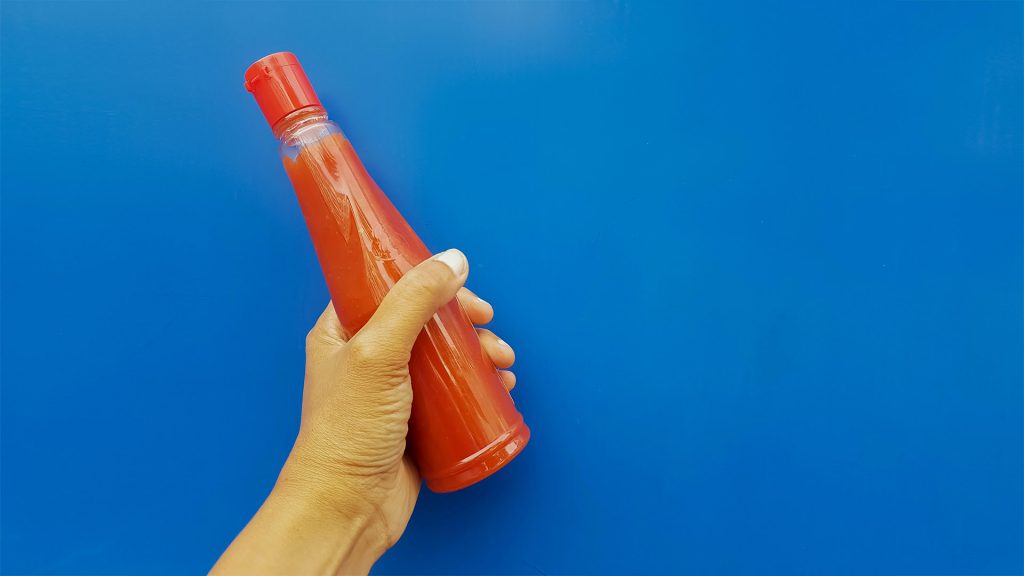 Our Favorite Hot Sauce Brands
You have plenty to choose from if you're talking famous hot sauce bottles with iconic designs. If you include all materials, you're looking at ever-popular sauces like Huy Fong Sriracha, Yellowbird's Habanero Condiment, and Secret Aardvark Hot Sauce.
In glass bottles, you'll find firestarters like Da Bomb Beyond Insanity, Cholula, El Yucateco, and many others. With so many prevalent hot sauces, exotic flavor profiles, and unique tastes, narrowing the choices down is hard. However, these hot sauces strike a stellar balance between visual space and unique flavors.
You can't mention iconic hot sauce bottles without discussing the Huy Fong Sriracha bottle, for starters. While Huy Fong isn't the only producer of sriracha, their bottle is perhaps the most instantly recognizable amongst hot sauces.
Huy Fong's sauce is so famous that it comes in travel sizes and mini hot sauce bottles. There is also Huy Fong Sriracha merchandise, including apparel, stickers, and even decor. With its bright white print, green twist top, and scarlet red sauce, Huy Fong's bottle is visually impactful.
Another memorable bottle belongs to Crystal Louisiana's Pure Hot Sauce. This cayenne pepper concoction boasts a narrow mouth and wide bottle for an instantly recognizable design that you're sure to have seen in a southern restaurant or two. Especially in New Orleans, this three-sauce ingredient is a dinnertime staple.
If you enjoy Mexican food, you've likely tasted Valentina Salsa Picante. This wide hot sauce bottle features complimentary orange and yellow accents, making it easy to spot on shelves. This sauce offers a great mix of heat, vinegar, and peppery tang, making it a favorite for any meal of the day, from brunch to dinner.
You'd be hard-pressed to discuss iconic hot sauce brands without talking about one of the originals: Tabasco Sauce. Tabasco has roots in the mid-1800s, and it's known for being a more vinegar-forward hot sauce. The slender bottle and narrow mouth are the perfect sizes for concentrated dabs so you can perfectly direct the sauce across your plate.
While red hot sauces are some of the most common on the market, there are a few different colors like the El Yucateco Green Habanero Sauce. The earthy green sauce and yellow label create a solid visual contrast that makes this bottle easy to spot whether you're grabbing margaritas at your favorite taco joint or looking for something to add a kick to dinner.
One particularly chic hot sauce bottle belongs to Truff Hot Sauce. As the name implies, Truff is a spicy treat that includes hints of truffle oil for a rich, zesty taste. With its tall, cylindrical bottle and unique, prismatic cap, it's easy to spot a Truff sauce in a crowd.
Lastly, the Pain 100% has a whimsical flask bottle design. This hot sauce bottle contains a flavorful mix of habanero peppers, garlic, and lime. It's sure to make you sweat but in a good way.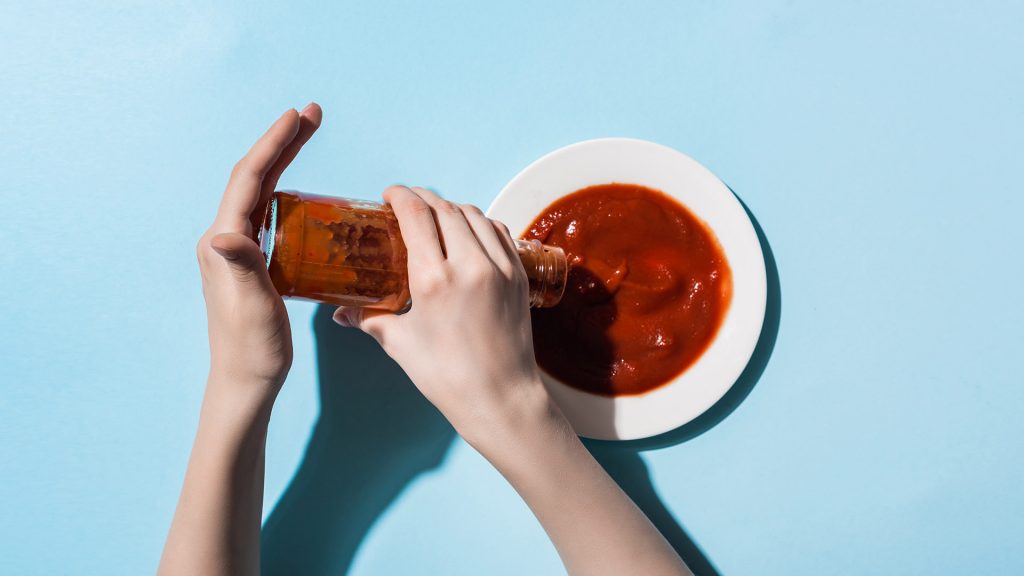 What inspired these hot sauce bottles?
While some brands are a bit more obtuse with the reasoning behind their bottle design, others are relatively straightforward. These designs for hot sauce bottles in bulk, like the Truff Hot Sauce, are self-explanatory. Though Truff's cap seems a bit abstract, it starts to make sense when you think of it as a kind of geometric truffle. Branding and design agency Colony wanted to showcase this elevated hot sauce in a chic, stylish way.
If you look at the roots of the Tabasco bottle, you'll see that it still uses the cologne-shaped bottle of the original design. Back in the sauce's infancy, proprietor Edmund McIlhenny used cologne bottles as his hot sauce bottles.
Crystal Louisiana's label hasn't changed much for decades which lends itself to a recognizable design. Though it's hard to nail down the bottle's inspiration, the label shows clear influences from the 1920s, with a simple design that bears nearly a century of history.
While not every brand is clear about what prompted its overall design, you can create compelling designs for your hot sauce bottles when working with BottleStore.com. Whether you're developing a smoky, tangy sauce or a high-heat condiment that ranks near the top of the Scoville scale, we have a wide variety of bottles, caps, and closures that are perfect for helping you create an iconic hot sauce bottle all your own.
Contact us today to learn about the bottles and design ideas used by the best hot sauce brands and find the perfect solution for your brand. With BottleStore.com's extensive inventory of glass and plastic bottles, you'll find the best empty hot sauce bottles that are ready for your product. We can even provide deep discounts if you purchase hot sauce bottles in bulk!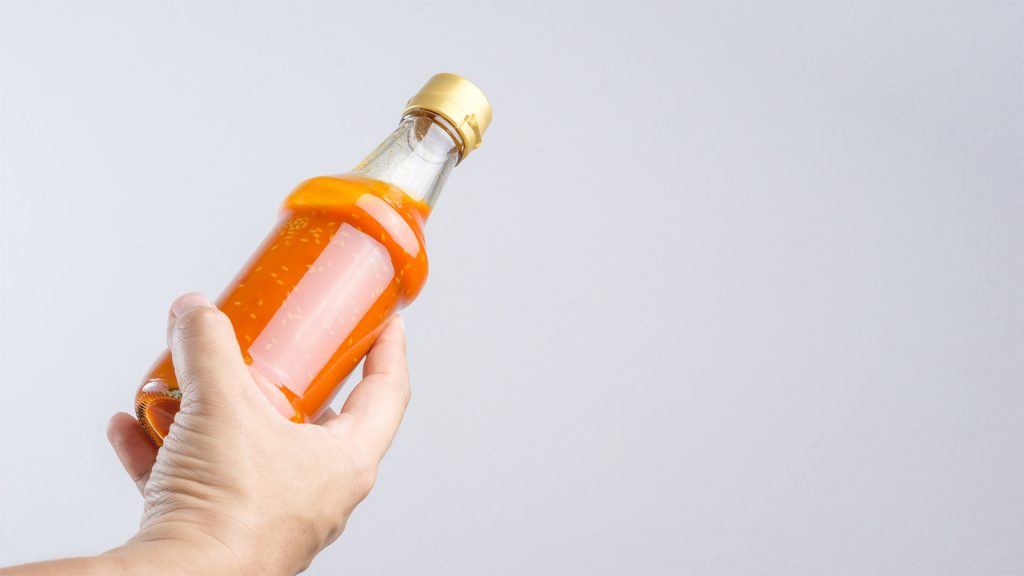 ---
---