Bottlestories- Honey Truck Co.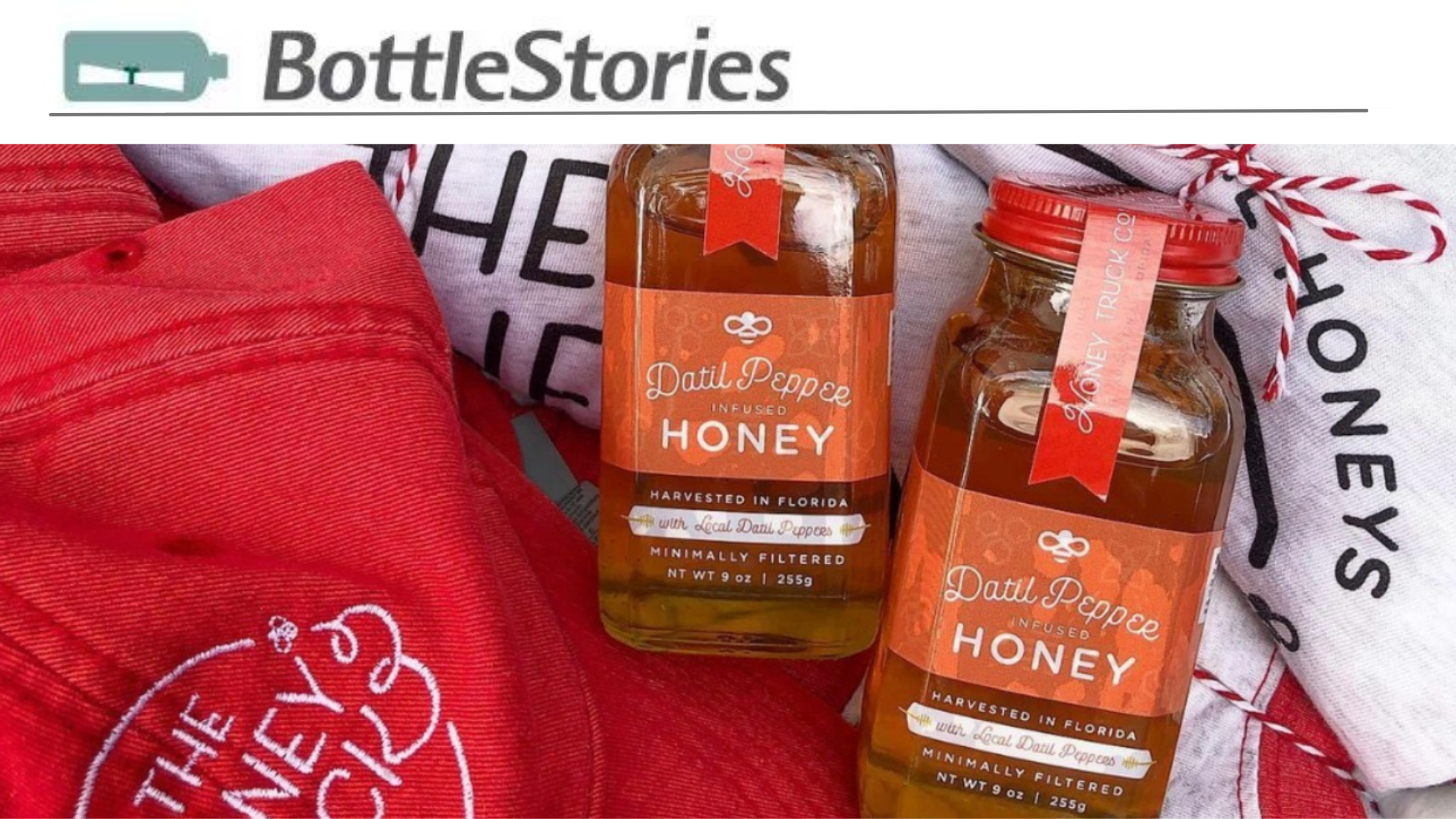 Honey Truck Co., Website: www.honeytruck.com,| IG: @honeytruckco, Email: danielle@honeytruck.com, Phone:(904)201-9205
Bottlestore customer, Honey Truck Company, is a Florida based business that provides raw, artisan, local honey.
"At Honey Truck we are completely transparent about where your honey comes from. We currently provide honey produced within St. Johns County with the exception of our Orange Blossom. It is important to our brand and clients that they can know with confidence what they are eating comes from a truly local source and that they know the beekeeper. Our goal with the Honey Truck is to educate people about honeybees and native pollinators and the important role they play in our diet and economy," owner Danielle Brooks said.
Danielle began her business back in 2016, harvesting in her own backyard and was not interested in outsourcing her honey from outside areas, like other companies.
"In April of 2016 I got my first beehive, it kind of spiraled out of control from there. Bees are amazing little critters and they are the only insects in the world who create food for humans. Honey is an incredibly delicious and valuable resource that is easily manipulated and sold under false pretenses."
Danielle explained the importance of finding the right packaging for her products.
"We originally used mason jars with red lids. However, the jars were tapered, and we had to use hang tags since a label wouldn't lay correctly. As our company grew, we knew sticker labels were the way to go since it would save us so much time. We had to redesign our packaging to a set of bottles that would be both visually appealing and cohesive as a collection, while also maintaining our iconic red lids. We settled on a variety of French square jar sizes and an 8 oz tall tower."
She explained how Bottlestore.com helped her achieve her vision for her products.
"Our packaging is everything. When we first started bottling our honey, we did it in mason jars with red lids. Since we sell our honey out of a cherry red 1963 Ford Econoline, those red lids became synonymous with our brand. So, when we redesigned our bottle lineup, we knew we had to find red lids that fit our new bottles. Bottlestore was the only company that offered the exact product we were looking for."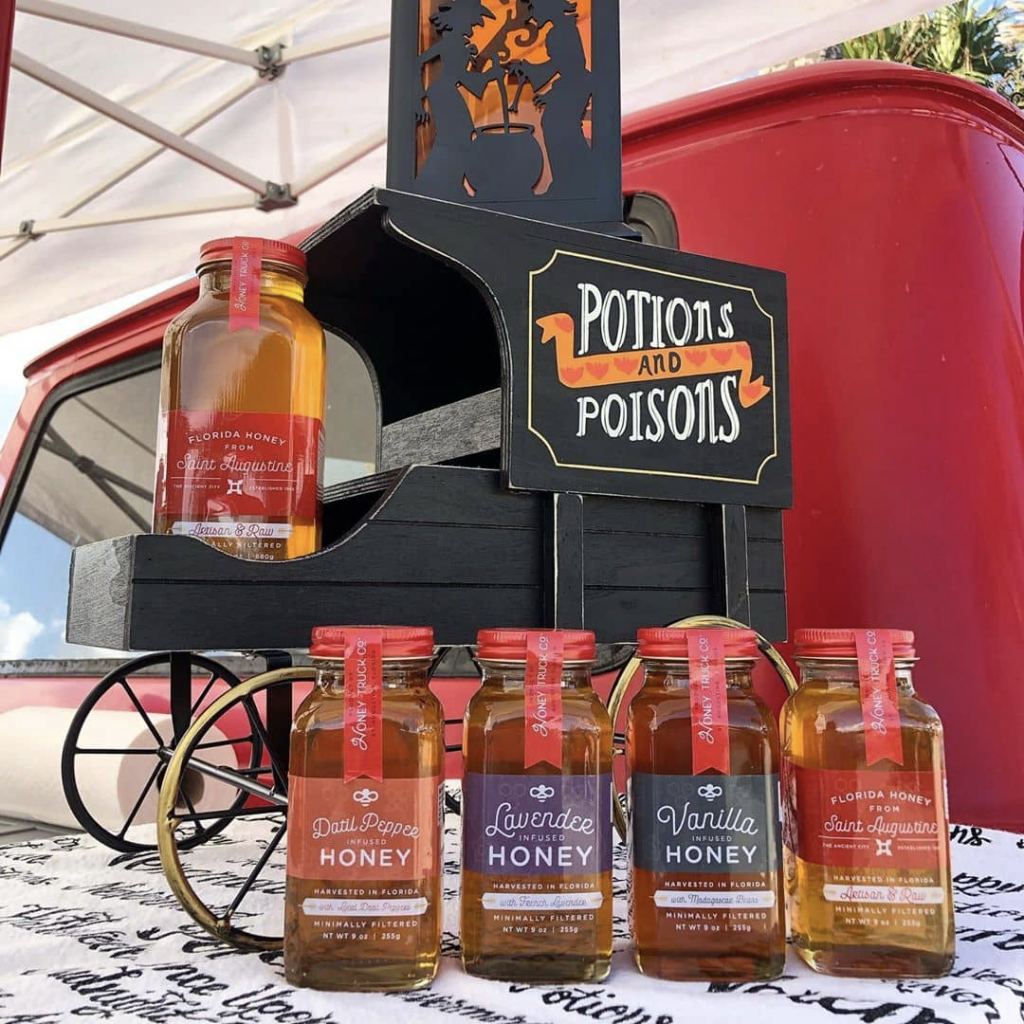 In closing, Danielle said her advice for companies looking for the best packaging solutions is to understand that price isn't everything.
"Do your research. Just because it is the cheapest price, doesn't mean it's the best. Find larger companies that are willing to partner with smaller businesses. The way they care for small mom and pop businesses, like Honey Truck, shows their character in how they will treat you in the long run."
---
---