Follow Up : Filling your Food and Beverage Product in a Food Grade Safe Glass and Plastic Bottle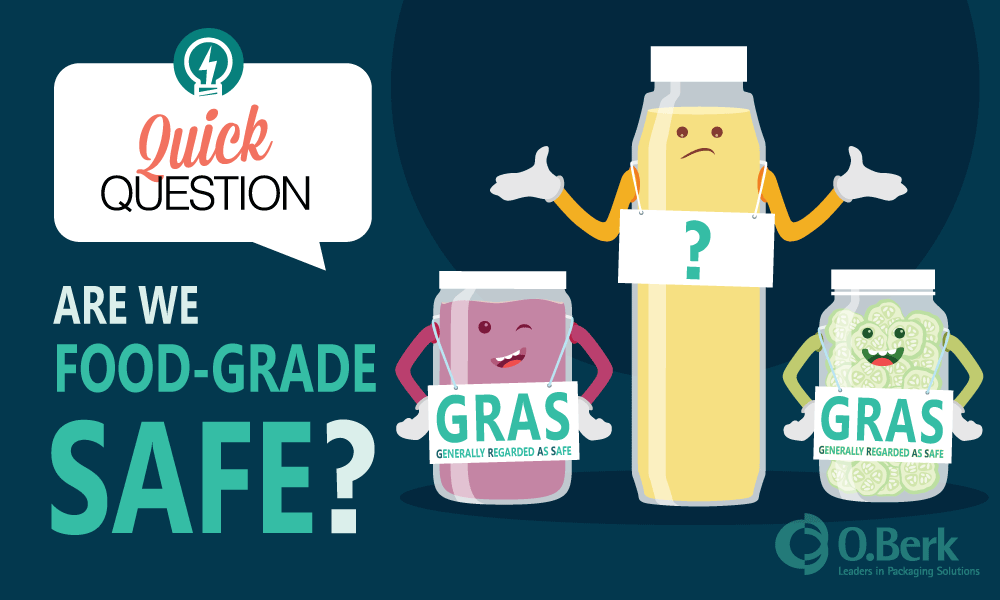 This is a follow-up to our Packaging Crash Course's article : Is My Glass Bottle and Plastic Bottle Food-Grade Safe?
Finding the right bottle for your food and beverage product is never easy. The capacity, the design, the shelf appeal, the shelf life, the label claim… And of course, whether the bottle and cap you are using to store your food and beverage product is safe for food contact.
Glass Bottles are Food Contact Safe
Luckily, as the FDA has tested and classified, all common glass bottles, Type III Soda Lime Glass, are generally regarded as safe (GRAS). And since all of the glass bottles, jars, and jugs sold here at BottleStore are Type III, they are all food contact safe. In fact, hundreds of food and beverage businesses purchase glass bottles and jars from us to package their food or beverage products. From coffee to raw juice, pickle to pills, our glass bottles (or, most of the glass bottles you will find on the internet these days) are classified as GRAS by the FDA.
Perhaps it is this designation, that gives people preference of using glass bottles and jars to store food and beverage items. We've seen our customer community packaging anything raw honey to sea salt in them. The heavyweight glass even gives their product a high end look and feel.
What about Plastic?
Now it's time to address the 'elephant' in the room. Truthfully, not every plastic bottles, jars, and jugs are food contact safe. Since there are a lot of different plastic resins available today and in order to ensure they are food contact safe, you will need to make sure the resin specification sheet is available. There are common FDA tests to ensure the plastic bottle you are currently using are food contact safe. Of course, there are general rule of thumbs the bottle industries that we are part of uses to help guide you without flipping through pages and pages of report. Here is how you can tell.
Plastic Beverage Bottles : Plastic beverage bottles are named specifically for that purpose. They are made with food contact safe resins and is safe to use for packaging food and beverage items. Caps that comes with these beverage bottles, often temper evident, are also food contact safe.
Wide Mouth Pill Packers : Since these packers are generally made for the purpose of packing pills, pharmaceutical or nutraceutical items, they are generally made with food contact safe plastic resins.
In fact, many of our plastic bottles and jars are indeed food contact safe, if you have questions about a particular bottles or jars, and you are wondering whether they are food contact safe, just leave a comment below and let us know the product SKU number, we'll let you know whether that plastic bottle or jar is indeed food contact safe.
---
---