How Heightened Demand For Hand Sanitizer Affects The Packaging Business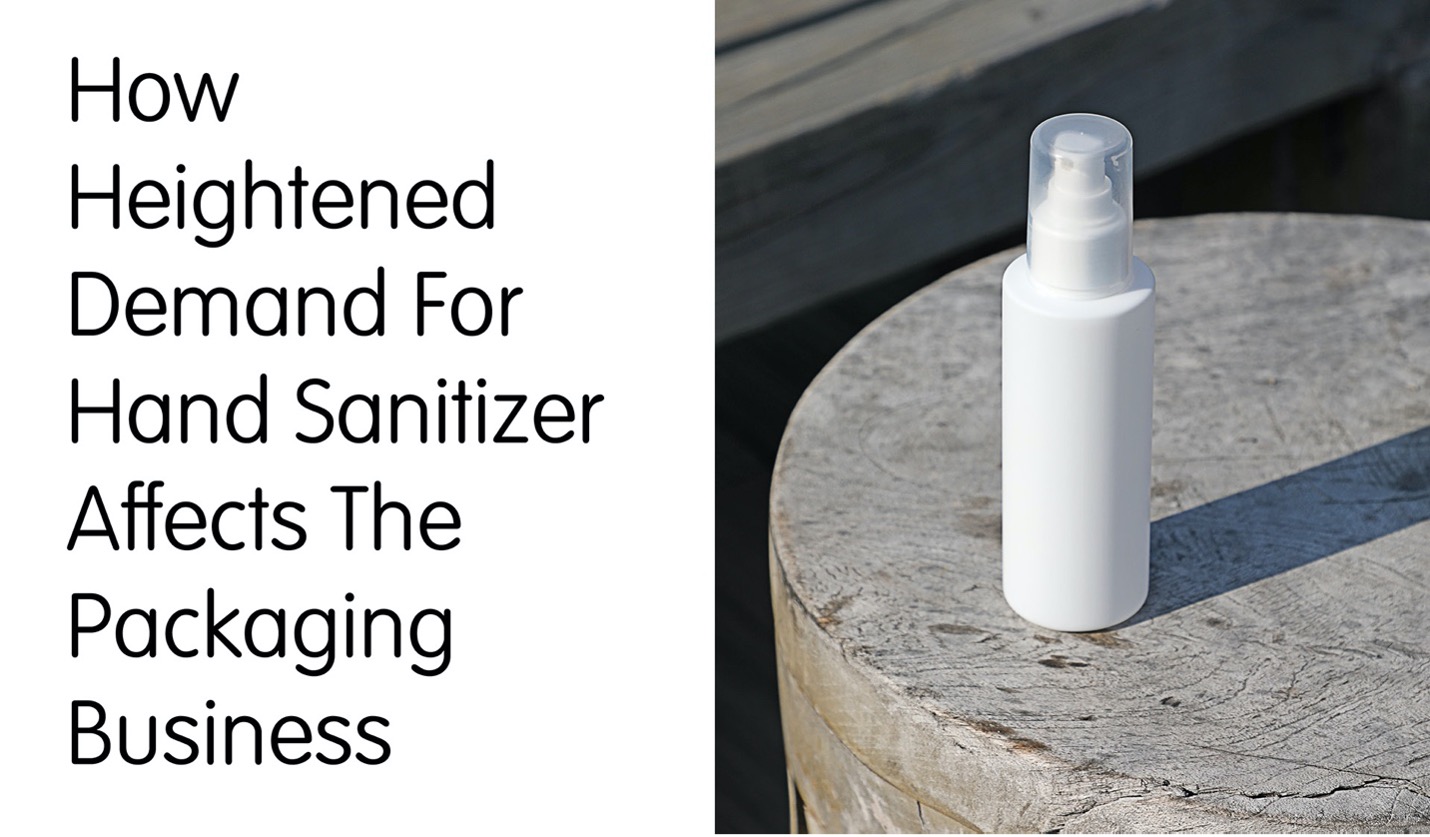 Many products experienced a temporary increase in demand from consumers during the COVID-19 pandemic, such as cloth face masks and single-use disposable food and beverage containers. While quite a few of these products will end up dropping back to their previous levels of demand, some appear to be here to stay.
Specifically, hand sanitizer experienced incredible market growth during 2020, but it seems that this product's demand will not decrease significantly as the coronavirus pandemic subsides. Carey Jaros, the CEO of Purell's parent company Gojo Industries, said in March 2021 that the market for hand sanitizer may not continue running as hot as it did in 2020, but that demand will still be "exponentially higher than it was in 2019."
Purell's hand sanitizer sales went through the roof in 2020, as the company says their sales increased by 568% from February 2020 to February 2021. As a result, the brand needed to make significant investments into its manufacturing processes, hire hundreds of new employees, expand production to a 24-hour process, and triple the number of hand sanitizer production facilities it had in the United States.
On the surface, it might seem like these investments would only bring back temporary returns. After all, Purell spent roughly ten times more money on its hand sanitizer division in 2020 than it did in any previous year. However, consumers widely report that they appreciate the convenience of hand sanitizer, especially given its portable nature compared to other means of cleaning one's hands. You can easily toss a small container of hand sanitizer into your pocket or purse, but that isn't possible with large quantities of soap and water.
Many industry analysts expect that, while demand for hand sanitizer may dip a bit in the coming years, much of the product's rise to prominence will remain intact. The simple fact is that people are much more aware of their cleanliness than they were in pre-pandemic times and will look to maintain this level of hygiene in the future.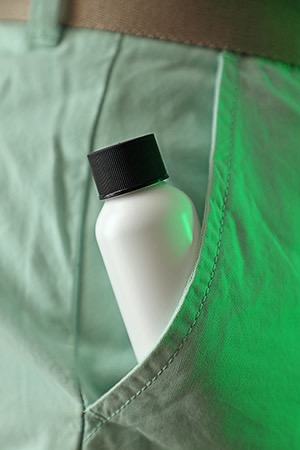 The hand sanitizer industry saw annual growth of less than 4% from 2015 through 2019, which made the exponential growth of 2020 seem like an outlier. However, Fior Markets forecasts that the worldwide hand sanitizer market will expand to a $2.14 billion industry by 2027, an increase of more than 78% from its pre-pandemic level of $1.2 billion in 2019.
The coronavirus pandemic wasn't the only factor leading to skyrocketing demand for hand sanitizer. Another aspect was confirmation from the scientific community that hand sanitizer products are quite effective at preventing infections. Not only are hand sanitizers effective in preventing coronavirus transmission, but recent studies show that they can also reduce the presence of germ-causing microbes and bacteria on your hands by around 60%.
How is the industry keeping up with this heightened demand for hand sanitizer products? Throughout the pandemic, a wide variety of businesses helped push supply levels up to match demand levels. Many beauty companies and liquor and spirits distilleries — from small-scale local operations to major corporations — helped produce the hand sanitizer itself, while packaging companies supplied countless pump bottles and pocket packages.
In addition, plastics manufacturers developed expanded operations to create enough bottles and closures to keep up with the need for more hand sanitizer packaging. The Food and Drug Administration did its part as well, preparing temporary policies for hand sanitizer packaging and production that made it easier for companies to keep up with demand.
If demand stays as high as industry analysts say it will, that means that the packaging industry will continue to find ways to meet the need for lotion pumps, PET bottles, flip-top closures, sanitizer caps, and more. Along the way, manufacturers will need to continually analyze their operations to ensure that they're still operating under current industry trends.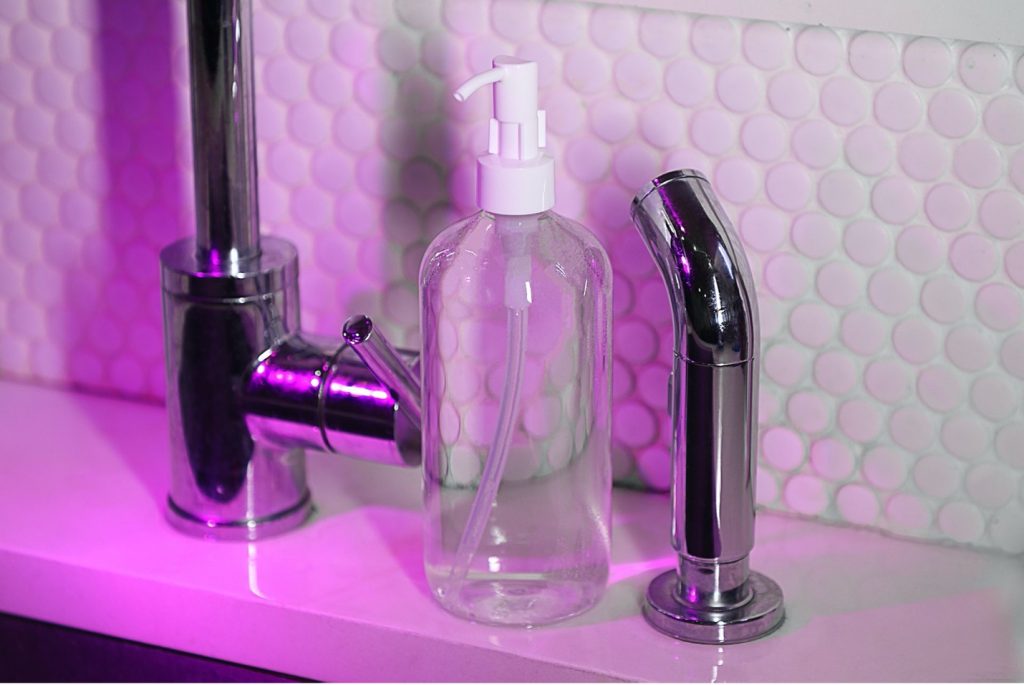 A significant amount of responsibility falls on packaging companies to keep up with this new level of demand, and BottleStore.com is ready to do its part. Our extensive collection of top-quality hand sanitizer bottles and dispensers has everything you need to package your company's hand sanitizer products for use at home, in retail settings, and on the go.
If you're in the market for large hand sanitizer bottles to place on the front desk at a fitness center, for example, BottleStore.com's 12 oz clear PET squat Boston round bottle is an excellent option. This 100% recyclable plastic container is manufactured using 25% post-consumer resin, and you can pair it with 17 different caps, pumps, and sprayers. Popular options for closures include our rib-side fine mist sprayers and plastic lotion pumps with dip tubes, which allow your customers to easily dispense the perfect amount of hand sanitizer every time, with no waste and no mess. 
Are you looking for small hand sanitizer bottles that your customers can throw into their purse or pocket on their way out of the house? One of the best solutions you'll find anywhere is our 2 oz white HDPE Boston round bottle with a plug-seal cap. This is a 100% recyclable leak-proof plastic package that can get jostled around at the bottom of a purse without any messy product loss. Even though these bottles come with closures, they're still incredibly affordable, at just eight cents per piece. 
If you have questions about how your hand sanitizer company can keep up with demand, simply contact BottleStore.com at your convenience. We can discuss the details of every item in our inventory and assist you to find the perfect options for your hand sanitizer manufacturing process. Give us a call today!
---
---