Meeting COVID-Era Production Demands For Hand Sanitizer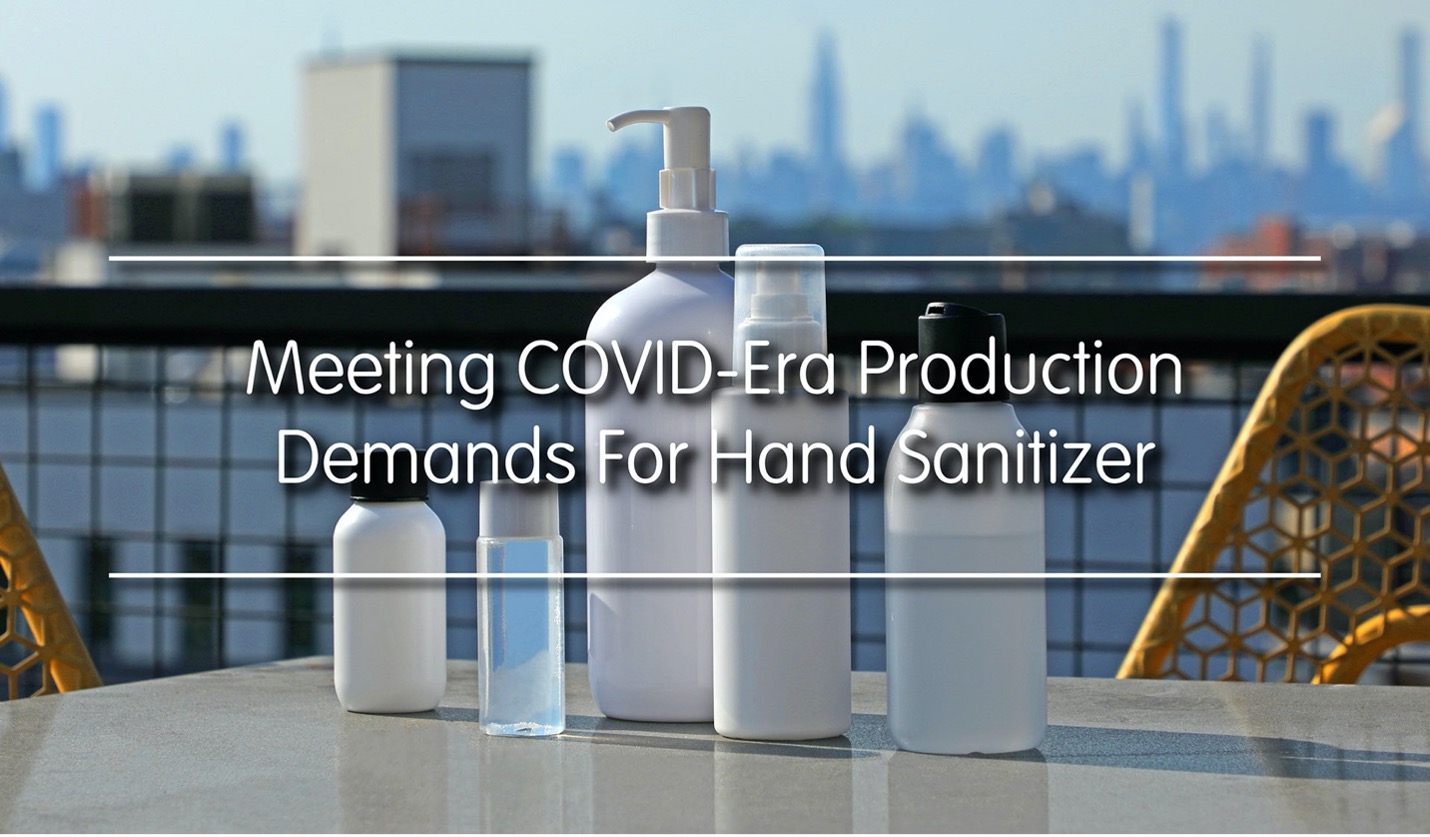 Back when the coronavirus pandemic first began, it was nearly impossible to find hand sanitizer anywhere. Grocery stores, big-box retailers, pharmacies, convenience stores — no matter where you looked, it seemed like all you could find were empty shelves. However, even with the extreme spike in demand for hand sanitizer products, it didn't take long for sanitizer bottles to reappear in stores across the country.
Thanks to some seriously creative thinking by brands, government agencies, and other organizations, the hand sanitizer shortage of Spring 2020 seems like a distant memory. One of the most inspiring side effects of the pandemic was seeing how humanity can come together to solve issues that affect us all, and that collaborative spirit was on full display as companies found a way to meet the exceptionally high demand for sanitizing products.
Even before the pandemic started wreaking havoc in the United States, hand sanitizer purchases were on the rise. Just from December 2019 to January 2020, hand sanitizer demand increased by a whopping 1,400%. The demand for these products only increased further from there, as the coronavirus found its foothold in America.
As the pandemic now subsides, you might expect that hand sanitizer demand would decrease back to its previous levels. However, according to industry analysts, that isn't the case. Even when COVID-19 recedes, the hand sanitizer market is still expected to grow at a compound annual growth rate of around 20%. What was once a $1.2 billion market for hand sanitizer in 2019 could be a $2.1 billion market in 2027.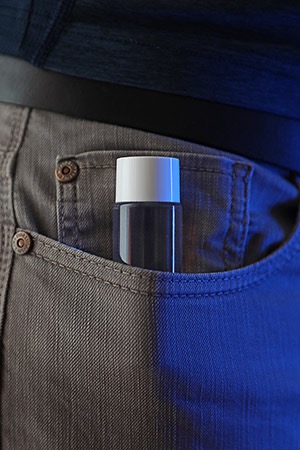 For major corporations like Unilever, this changing demand required clever ideas and thoughtful execution. According to a press release, the company used to produce around 700,000 hand sanitizer products per month, but during the pandemic, this number rose to roughly 100 million. This necessitated extreme measures to increase production capabilities — Unilever says that they increased their capacity for hand sanitizer production more than 600-fold.
Furthermore, the company quickly developed new partnerships with 55 third-party businesses located across the globe to help them meet demand. Unilever also converted some of its factories to produce hand sanitizer instead of other products. Impressively, they had their first converted factory production line up and running within just 25 days of COVID's global spread in late January 2000.
One of the reasons Unilever was able to ratchet up its hand sanitizer production so rapidly was the decision to place less of an emphasis on the packaging. They decided that producing as much sanitizer as possible was far more important than packaging it in attractive containers. Therefore, Unilever stopped concerning itself with how their products would look on store shelves — after all, when those shelves were mostly empty anyway, customers weren't as incentivized to search for the ideal product package.
Many state and local governments sprang into action during the COVID-19 pandemic to produce sanitizing products for their residents. New York state was one of the first major American governments to start making its own hand sanitizer. Throughout 2020, the state distributed thousands of gallons of its sanitizer free of charge to businesses and families. Thanks to deals made between the state and the companies that supplied the ingredients, New York was able to produce each gallon jug of hand sanitizer for right around $6 each.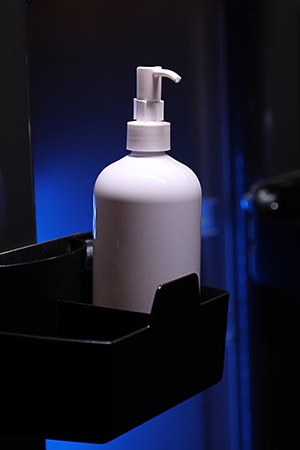 Another creative solution was for brands in other industries to shift their attention to hand sanitizer production. For example, many craft liquor and spirits distilleries across the nation converted their production processes to accommodate the hand sanitizer manufacturing process. This became so commonplace that you can find websites that offer state-by-state guides to distilleries that got involved with hand sanitizer production.
It wasn't just small mom-and-pop liquor makers who shifted operations to hand sanitizer products. Even Pernod Ricard — one of the most popular spirits companies in the world, producing everything from Beefeater to Chivas Regal — got in on the trend. Pernod Ricard converted some of its Swedish production facilities for Absolut vodka into hand sanitizer factories.
Finally, let's not overlook the steps taken by government regulatory bodies, like the Food and Drug Administration. With a new market for hand sanitizer exploding with popularity nearly overnight, the agency needed to respond. As a result, the FDA provided updated guidelines to manufacturers in late March 2020, intending to provide "flexibility to help meet demand during this outbreak." Without dropping its highly important regulations regarding sanitizer ingredients and potency, the FDA laid out guidelines for the safe and efficient temporary manufacture of these products to meet unprecedented hand sanitizer demand.
Because the COVID-19 pandemic is still far from over, there are still plenty of companies churning out hand sanitizer products as quickly as they can. If you're one of these manufacturers, and you're looking for the perfect hand sanitizer bottles, look no further than BottleStore.com. We have a wide variety of bottles that are great choices for hand sanitizer containers, and we have all sorts of pumps and sprayer attachments that make your products easy to dispense.
Even if you don't know what types of bottles and closures would work best for your hand sanitizer production process, our packaging experts can help you make the right choice. Also, we offer free samples so you can try them in your manufacturing process before making a large purchase. Speaking of, don't forget to ask about our generous bulk and wholesale discounts!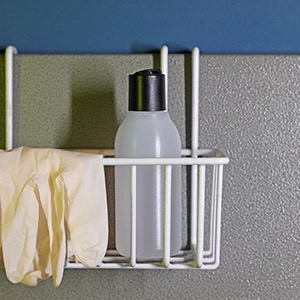 ---
---