How To Bottle Fruit Juice: BottleStore.com's In-Depth Guide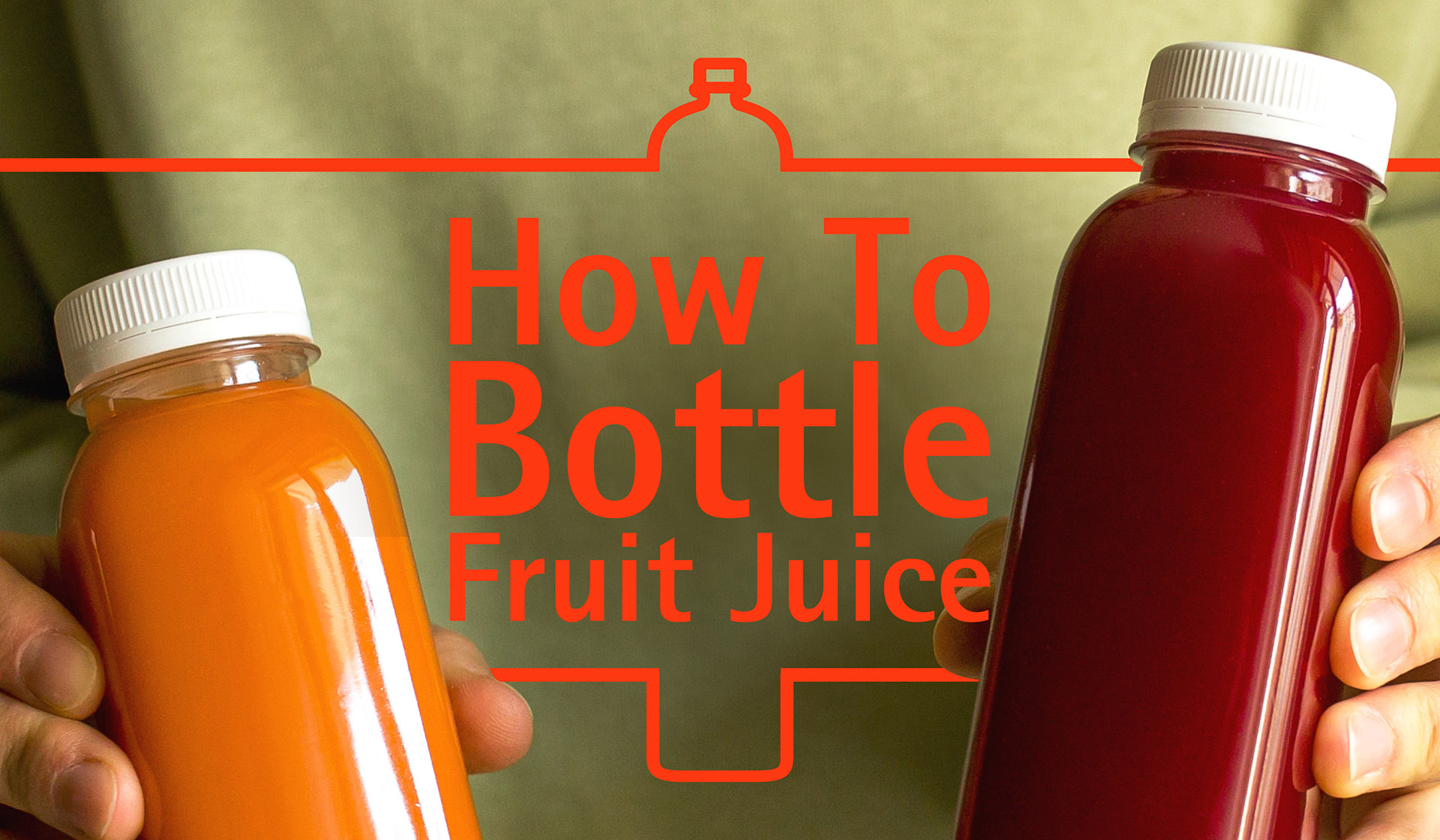 From planting the seed to selling the glass bottle on the grocery store shelf, fruit juice goes through quite the bottling process. As a result, there's a strong focus on sustainable types of packaging for fruit juice that affects what containers and closures brands choose for their products.
Whether you're learning how to bottle fruit juice for a smaller product launch or you're preparing to invest in a large-scale cold pressing operation, it's helpful to understand more about the bottling and canning processes, how juices stay fresh, and what regulatory bodies have to say about bottled fruit juices.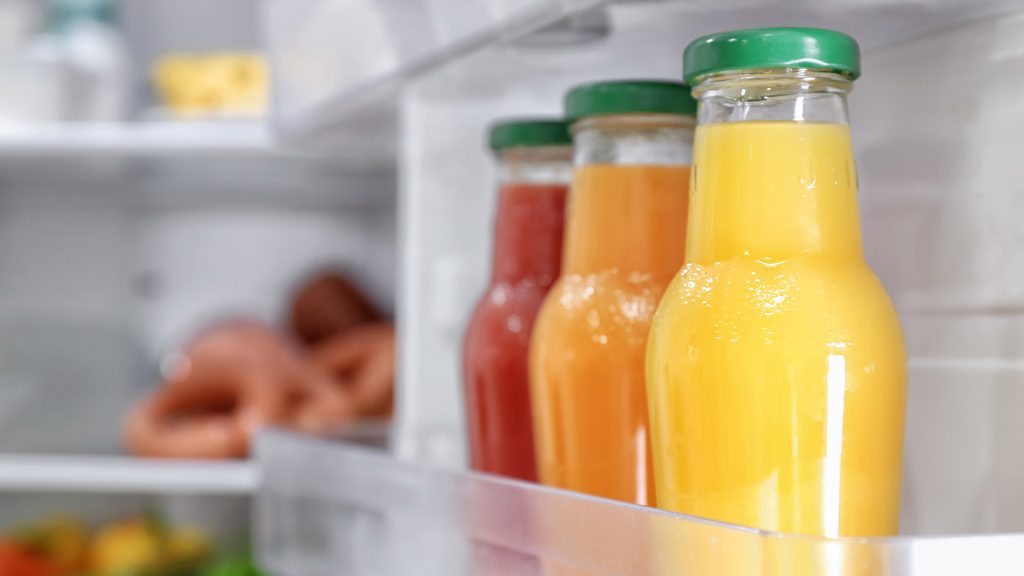 How are juices kept fresh on store shelves?
Through a combination of pressing techniques, cold storage, and certain preservatives, your local grocery store can maintain shelf life for your juices between 60 and 90 days. While it's rare that a juice bottle will spend this long on a store's shelves, it's a helpful measurement.
This also means that a customer who buys fresh-pressed juice shortly after it's bottled and stocked will have that same shelf life given proper storage at home. Liquids can be canned, bottled, preserved, and pasteurized, each having varying impacts on shelf life and sustainability.
Some juices have a limited shelf life and are best fresh, while others can be frozen or canned to extend their shelf life dramatically. This all depends on your bottling or canning decisions, which also affect your fruit juice packaging.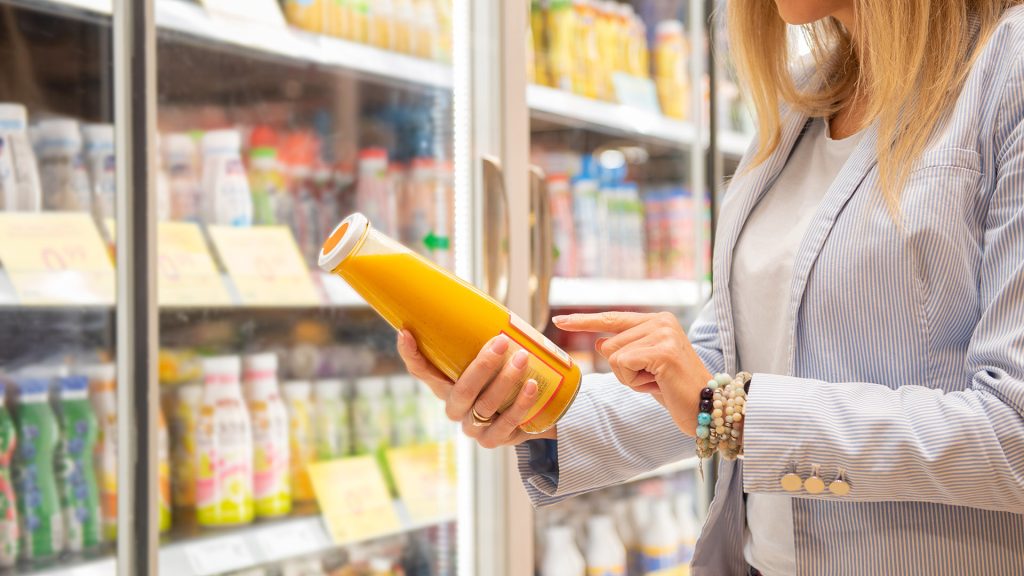 What are government labeling requirements for fruit juices?
Labeling requirements may vary by jurisdiction, though federal codes and regulations establish basic principles for fruit juice bottle labels. Per Title 21 of the Code of Federal Regulations, there are specific requirements for numerous label claims.
For instance, if you make specific nutrient content claims on your fruit juice bottle labels, you must comply with regulations quantifying nutrient levels. In addition, there are particular requirements surrounding calorie content, sodium content, and fat levels, and there's also specific language concerning how you describe any health claims.
In particular, promoting health claims is a tricky grey area for many fruit juices and foodstuffs. For example, labeling requirements for fruit juice packaging denote how you can and cannot speak about fruit juice ingredients and nutrient contents in conjunction with specific diagnoses or chronic illnesses.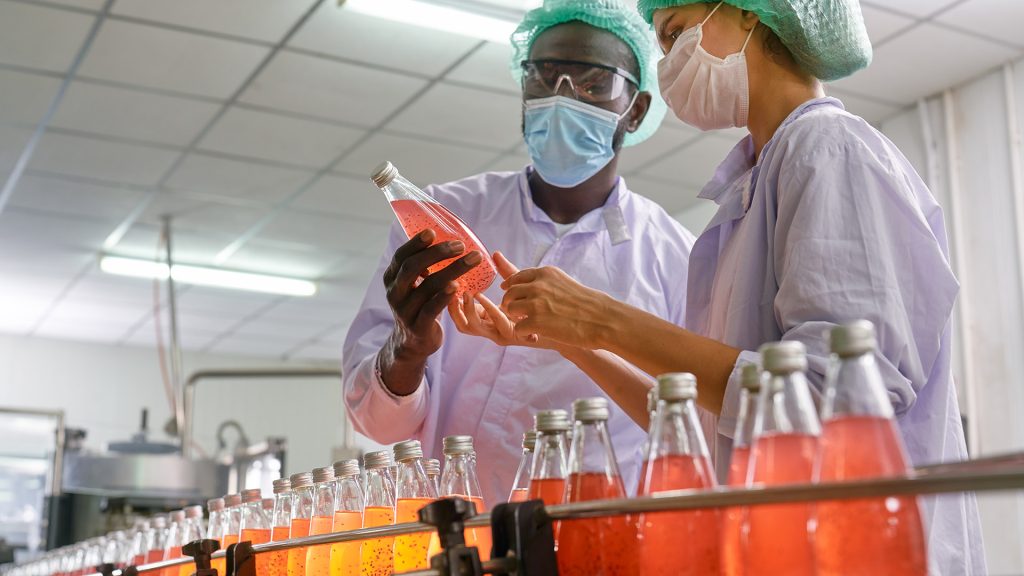 What government agencies regulate fruit juice packaging?
The primary government agency that regulates fruit juice packaging is the United States Food and Drug Administration (FDA). The FDA provides juice packaging guidance, regulatory information, and compliance resources that can impact a juice brand's standing.
Depending on your county or jurisdiction, you're likely subject to local regulations, too. Check with your Environment Services Department, which exists to verify that you're producing goods in an approved facility and following specific food safety practices.
Maintaining packaging and labeling compliance is critical, especially if you're looking to break into large-scale consumer goods. Noncompliance can damage your reputation and lose consumer trust, both of which can be complicated to recover from.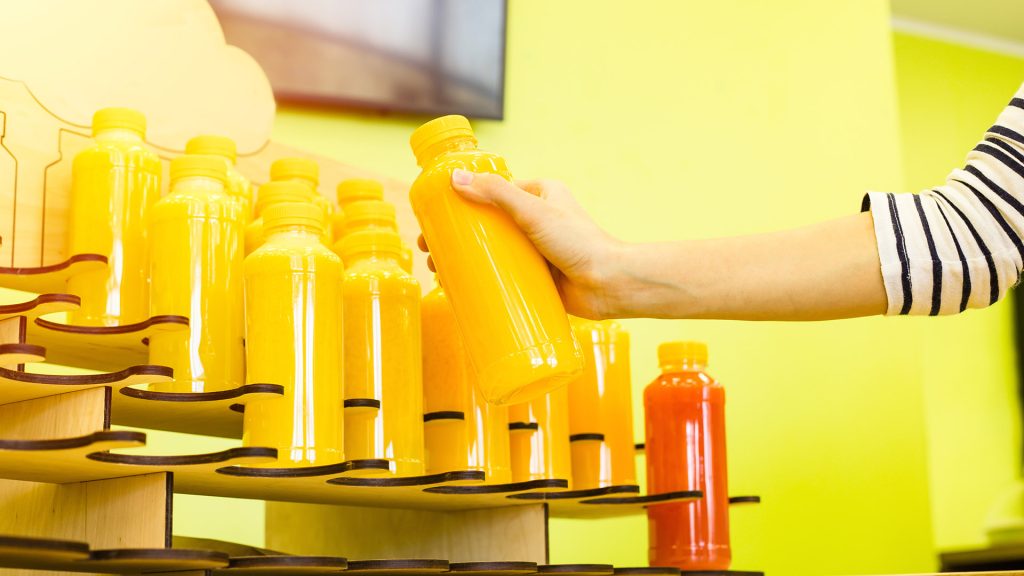 How do you bring a new fruit juice idea from concept to store shelves?
If you're ready to take your recipe from an idea to a household name, you'll need to establish your audience, find your packaging, and get your product on shelves. Of course, this is a bit of an oversimplification, but it's the essential framework you'll use when you're developing the next big name in bottled fruit juices.
Start by developing a recipe that either fills a gap in the current market or one that you believe can effectively compete with an existing product. Once you have a recipe, you need to consider your packaging. Are you going to can or bottle your juice? Should you cold-press it or go with a different method?
You also want to create fruit juice bottle labels that can stand out in a crowded market. Juice is an essential part of millions of daily routines, which means that the market is both valuable and competitive.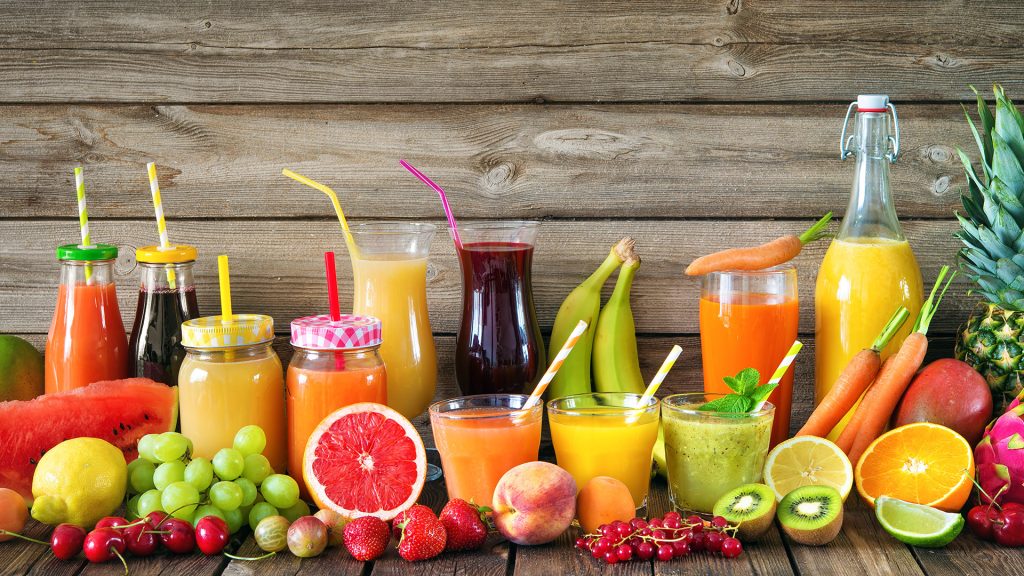 Are some types of packaging for fruit juices better than others?
Studies show that your chosen packaging has benefits that extend beyond your shelf life and visual appeal. In some ways, they correspond to psychological buying decisions that correlate to when and why your customers enjoy your juice.
For a sweet afternoon treat, for instance, pulpy juice in a glass bottle might be an ideal complement to an afternoon snack. Around breakfast time, larger glass carafes and bulk plastic containers are good options for family servings. Fortunately, BottleStore.com has a wide variety of bottles and closures for your fruit juice packaging needs.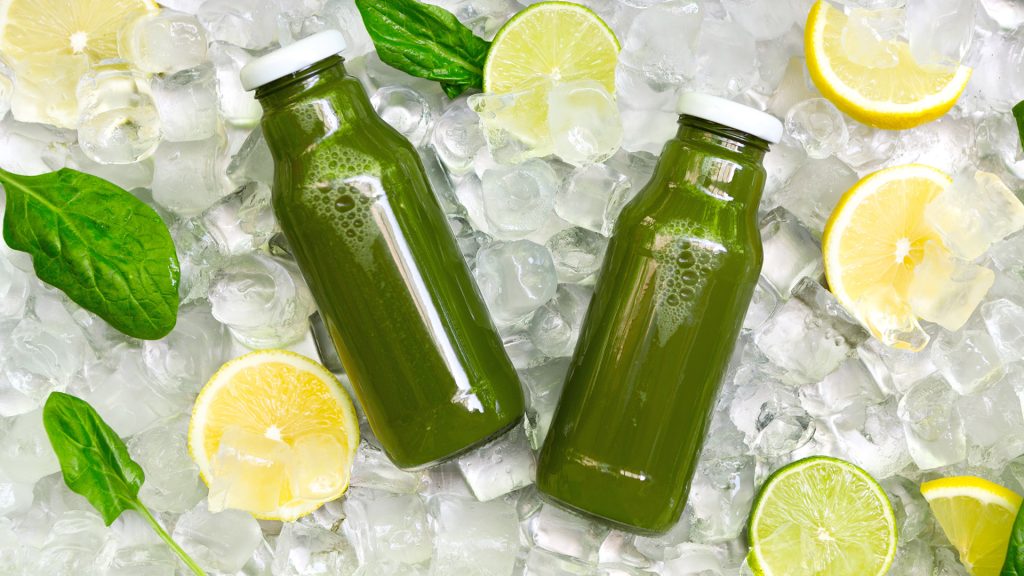 What does 'cold-pressed' mean and why are cold-pressed fruit juices so popular?
When you see a bottle of cold-pressed juice and wonder why it's more expensive than your regular brand, it's because of the fruit extraction method. Compared to a traditional bottling process that loses nutrients from the heat of pasteurization, cold-pressed juices use a hydraulic press to get the maximum raw fruit juice with minimal nutrient loss.
Then, with high-pressure processing (HPP), bottled juices are cold-submerged under high pressure, which serves to kill pathogens and greatly increases the juice's shelf life. Many consumers appreciate that they're getting more nutrient value from the juice, which justifies the higher price tag.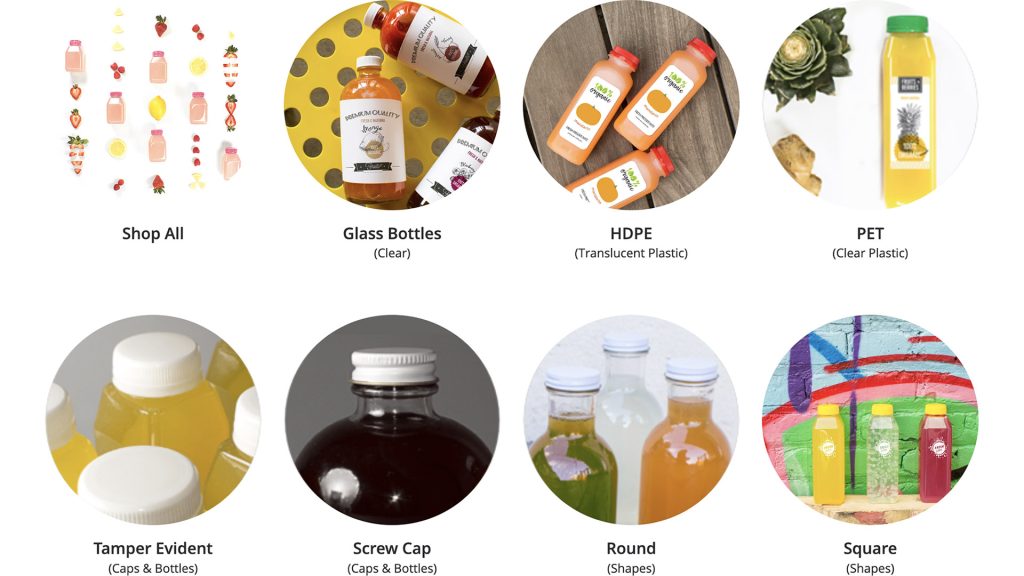 BottleStore.com's favorite fruit juice packaging ideas:
From memorable store-bought brands like Pom to the bottled juice ingenuity of Fresh, BottleStore.com finds inspiration in many of the world's best fruit juice bottles.
From versatile plastic bottles to classic glass bottles with tamper-evident designs, we have all the fruit juice packaging, container, and closure ideas you need. Some of our exciting packaging ideas include the glass beverage bullet and a stout round glass bottle that are ready for you to customize with your label, illustrated logo, or bottle cap designs.
To learn more about how to bottle fruit juice and our complete line of plastic and glass bottles, get in touch with BottleStore.com today. We're here to help you find the perfect starting point for standout fruit juice bottle labels and packaging.
---
---