How To Make Your Own Pet Shampoo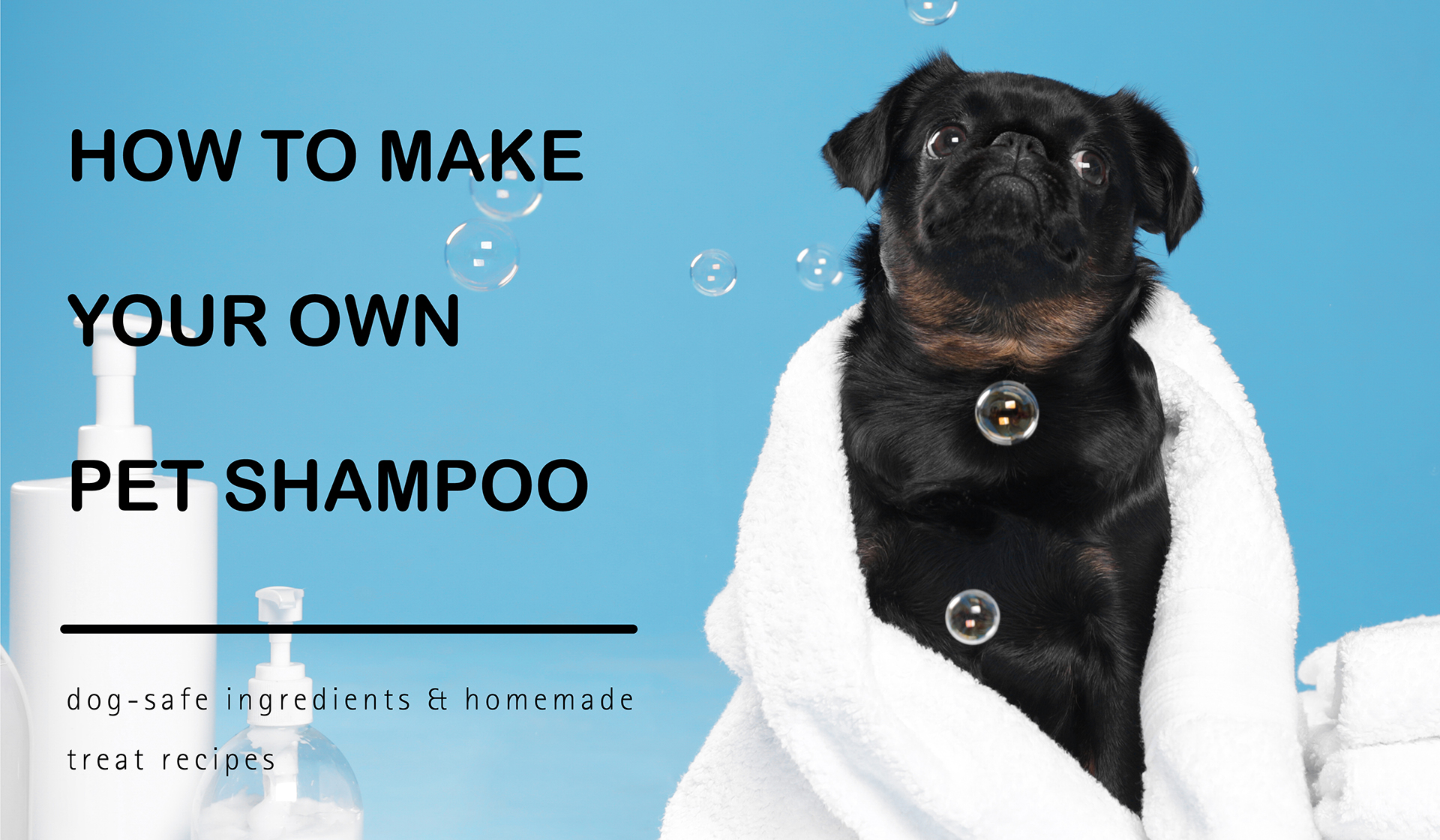 Keeping your puppy clean can feel like an impossible task. Safely bathing your dog can also seem difficult when you consider the many additives in commercial pet shampoos. Many dogs can't even tolerate some pet shampoos due to skin allergies or sensitivities to certain shampoo ingredients.
Thankfully, there are ways to put your crafty mind to work and create your very own line of pet shampoos safe for your beloved friends. If you get good at it, you can even sell your products to other pet parents searching for a kinder, gentler product for their pets.
Here are some simple recipe ideas you can try to make your furry friend squeaky clean while still ensuring their safety:
Grease-Cutting Shampoo
If your dog's coat looks greasy or dull, you can use a quick, three-ingredient mixture to break up oils and brighten their fur.
Combine:
2 cups warm water
½ cup white vinegar
¼ cup dish soap
The dish soap is powerful enough to combat oily residue that dulls fur without drying out your dog's skin. The vinegar is a natural antibacterial agent that destroys tough odors, giving you a fresh, clean dog.
Dry Skin Dog Shampoo
If you have a dog with overly dry skin, a homemade oatmeal mixture can work wonders. The simple ingredients are likely already in your pantry and include:
1 quart warm water
1 cup uncooked oatmeal
½ cup baking soda
To prepare the oatmeal for the shampoo, you can use a food processor to grind it until it becomes powdery. Place the oatmeal into a large bowl with the water and baking soda. Stir well. When you lather your dog with the shampoo, let it stay on their coat for five minutes to calm dry skin before rinsing well with cool water.
Effective Natural Flea Repellent
To keep pesky bugs off your buddy, you can invest in a bottle of high-quality essential oils. Lavender, eucalyptus, or peppermint work best for fighting fleas. To make the shampoo, combine:
10 ounces warm water
2 ounces aloe vera gel
1 tablespoon Castile soap
2 drops essential oil
The best way to use this flea repellent concoction is to add the ingredients directly into a clean spray bottle and shake well. Use the sprayer to coat your dog's fur, especially around the neck and under their legs where fleas like to hide, while avoiding the eyes. You can let the mixture sit for a few minutes before rinsing their coat thoroughly.
Between Baths Dry Shampoos
If your dog tends to roll around in some unpleasantness but you don't want to bathe them daily, consider a dry shampoo alternative.
Ingredients include:
3 tablespoons baking soda
3 tablespoons cornstarch
6 drops vanilla fragrance oil
Combine the baking soda and cornstarch in a bowl and add in the drops of oil. Pour the mixture into a glass jar with a shaker-style lid for easy distribution along your pet's coat. Use a doggie brush to spread the dry shampoo through the fur then brush their entire coat to restore shine and freshen their smell.
Softening Conditioner
Following a good bath, you can boost your pet's coat health and appearance with a rosemary infusion. Grab two teaspoons of fresh rosemary from your garden or the local market. Add to four cups of water and bring to a boil. Allow it to cook for ten minutes before straining out the rosemary.
Once the infused water reaches body temperature, pour it over your dog's coat. The rosemary will add extra softness to their fur and make it look shiny and clean.
These dog-safe shampoos are a great way to get your pup clean without concerns of toxins or chemicals. They also work great for your wallet because the basic ingredients are very inexpensive and likely already in your home.
If you need storage containers for your pet shampoos or are looking to break into the dog shampoo business, check out the extensive inventory of plastic and durable glass bottles and jarsavailable at BottleStore.com. You can even find the shaker capfor your dry dog shampoos.
https://www.akc.org/expert-advice/lifestyle/easy-natural-homemade-dog-shampoo/
https://www.smartschoolhouse.com/diy-crafts/dry-shampoo-for-dogs
https://www.petcarerx.com/article/natural-and-homemade-shampoo-for-dogs/199
---
---