How Do Pet Store Owners Buy Their Supplies?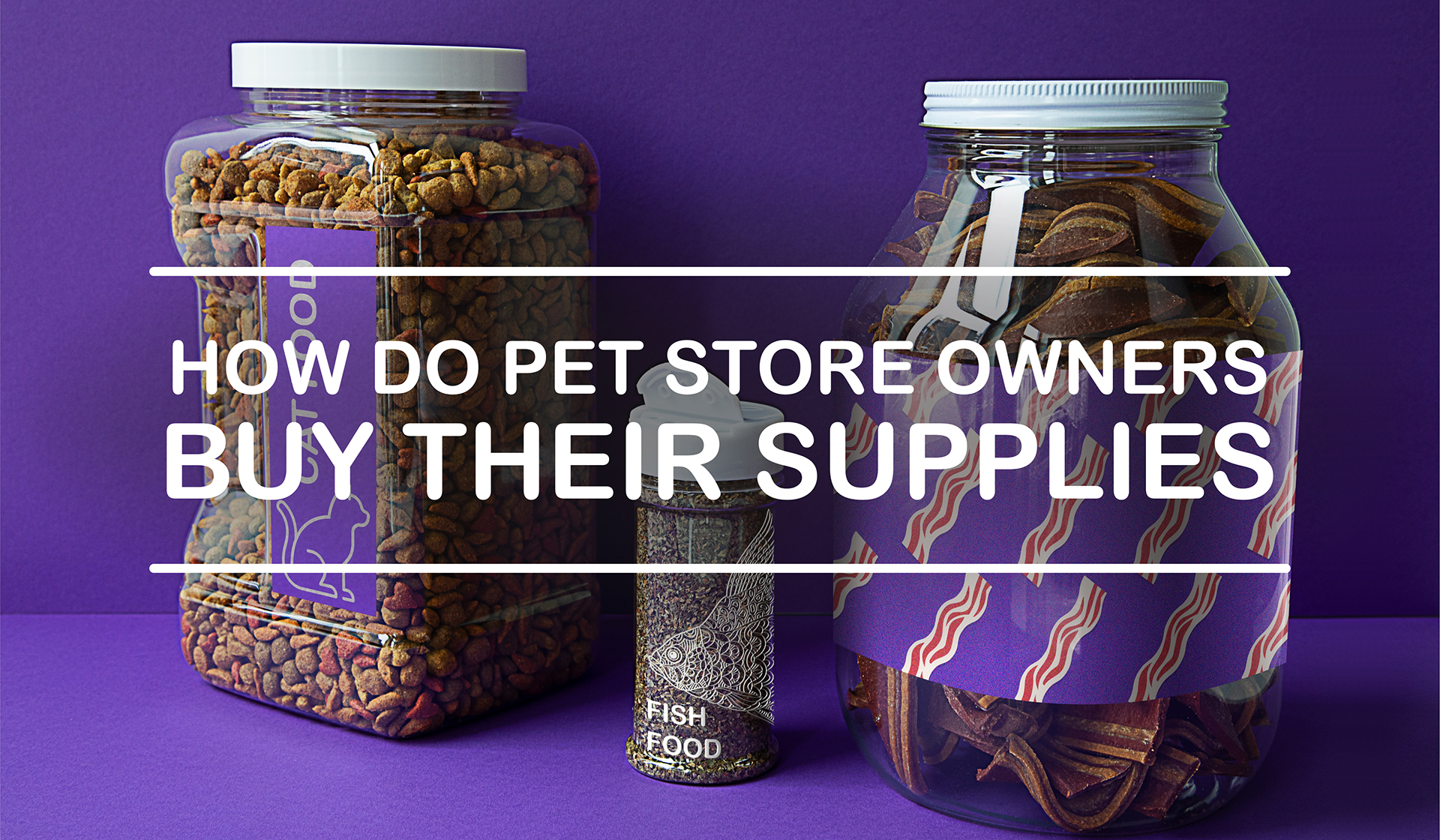 Starting a pet store allows you to provide your customers with a wide variety of merchandise that accomplishes two things – offer customers access to the things pets need and make available a selection of pet supplies customers want their pets to have.
Getting started can take time as you explore the many options you have for merchandise and vendors that can supply you with pet-friendly items.
Finding Your Vendors
There are a number of distribution companies that offer either a large selection of everything, or niche products, such as grooming-specific items or training treats.
You can source these distributors online or directly through the company website or phone number. Typically, a representative of the distributor's sales team will make a visit to your shop to see what type of budget you have and what supplies you're interested in selling.
You can also benefit by working on a consignment basis with local crafters and treat makers. By featuring products from local vendors, these suppliers can recommend that their friends and family shop for their items in your store. Consignments make sense for new pet store owners because you get a chance to display great products at no upfront cost to you.
Consider Your Budget
Until you can build up credit with a distributor, you may have to pay out of pocket for your supplies. Figure out how much you're able to invest initially before you start turning a profit.
If you're looking to provide a general selection of pet-centric items, start out with the basics. Focus on products like:
Food
Treats
Litter
Toys
Hygiene supplies
You can also purchase accessories like beds, leashes, and cat carriers. If you plan to cater to small animals, add some cages and different size food and water dishes.
Selecting Your Niche
After you spend time browsing through the distributor catalogs, you might consider focusing on a niche business, such as dealing only in pet foods or catering to high-end customers that want the best of the best.
Your distributor representative can review the many products that fit these niche areas, helping you choose the right products to display on your shelves.
Determine Your Pricing Model
Because pet supply costs can vary so much, you likely can't just add a 30% markup to every item. You'll have to pick and choose your market based on your budget and your anticipated sales.
For instance, large ticket items may be pricey even at the retail level. To stay competitive with your pricing and make it easier for customers to afford what you're selling, you may need to assign a lower markup rate to some items and a higher markup rate to other products.
Over time, you'll gain insight into how to set up your pricing to appeal to your customers while still turning a profit.
How Customer Service Can Make All the Difference
Pet owners are often in need of solid advice for issues that impact their pet's lives. By hiring and training your staff to be knowledgeable about products you sell, you can gain a loyal following among your customers.
Your sales rep can provide promotional materials for both your employees and customers to ensure everyone is on the same page. You want to gain a reputation for having a staff that can recommend products for parents of pets with problems, such as special foods for dietary problems, topical medications for skin conditions, and tips to care for a new puppy or other pet.
Selling Your Own Products
If you're not interested in a large pet store business but still want an outlet for your own creativity, consider making your own pet supplies, like shampoos and treats, and selling them yourself.
You can design your own product line and sell your wares in your very own brick and mortar store. You can also supplement your line of pet-friendly items with other consignment pieces or by working with a distributor of pet supplies to expand your offerings.
If you're going to try your hand at making and selling pet products, check out the large selection of pet-safe containers and pet store supplies at BottleStore.com. There are many options for creating great-looking displays of your own products that appeal to pet owners in your area.
https://smallbusiness.chron.com/start-pet-supply-business-4412.html
https://www.latimes.com/business/la-fi-pet-retailers-20150512-story.html
---
---