How To Start Your Own Energy Drink Brand: From Planning To Packaging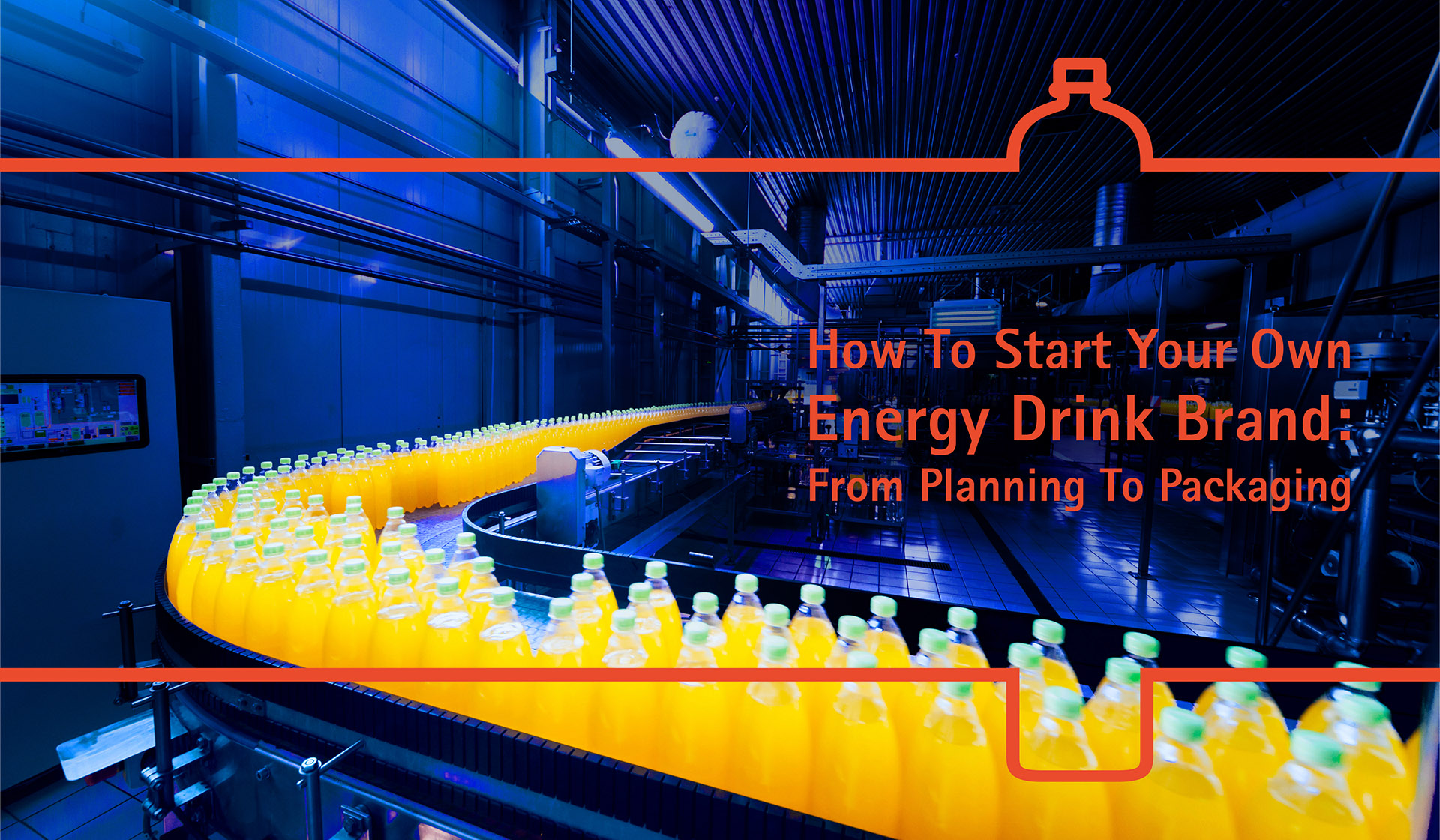 Energy drinks tend to sell themselves. Not only do they promise to give you a much-needed burst of alertness, but they also come packaged with unique flavor combinations, vitamin complexes, and other potential benefits that set them apart from competing brands.
You have a good business sense if you're looking to break into the energy drink market. The industry is pretty welcoming to novel ideas and out-of-the-box flavors. That's why exciting new energy drink brands may stand a fair chance at capturing the public's attention.
Depending on your concept, packaging, and overall product planning, your energy drink brand may have a better shot at succeeding than others.
Whether you're developing a healthy energy drink brand that's perfect for the carb-conscious individual or you're creating a classic flavor to stand toe-to-toe with the most popular energy drink brands, here's what you need to know.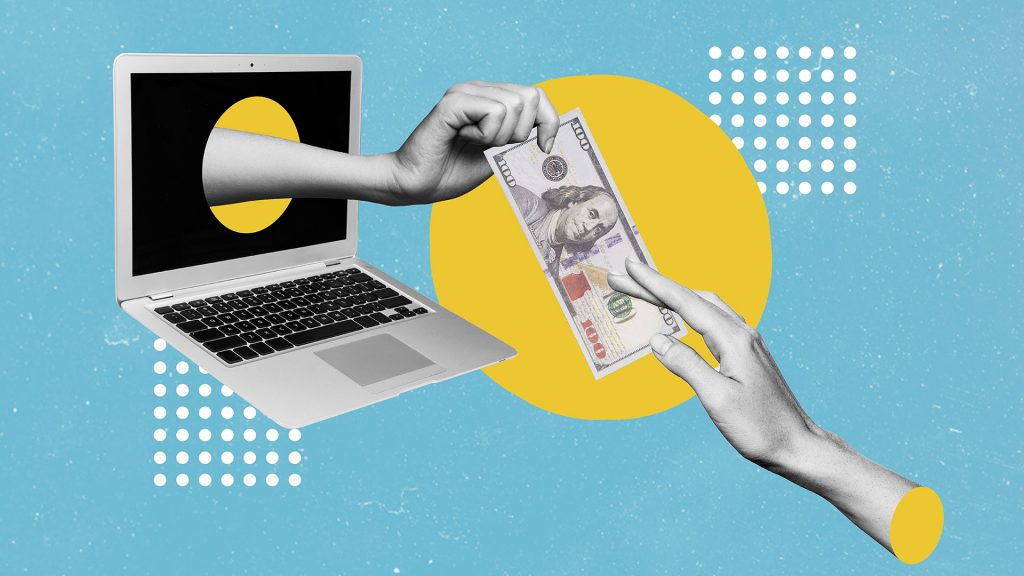 What concepts support energy drink sales?
Before you worry about logos, packaging, and distribution, you have to start with a winning concept. For healthy energy drink brands, this concept might be a high-quality recipe that relies strictly on organic ingredients and natural energy sources. Or, you might be developing a kombucha energy drink or caffeinated seltzer water that fills a more niche market willing to build brand loyalty for specialty products.
You can work alongside a beverage lab to help hone your product, or you can source, market, and design your energy drink brand from the ground up.
Flavor-wise, you can tap into almost any taste combination or profile as long as you have a compelling brand story behind it. Are you interested in recapturing your favorite flavors? Tap into nostalgia with sweet tastes that remind you of growing up. Or create a new energy drink brand that promises efficiency and flavor in a powerful one-two punch.
Once you have a recipe, you have to consider design and production. So whether you're working alongside a design team or crafting an in-house label, new energy drink brands have to develop compelling, memorable graphics to represent their products.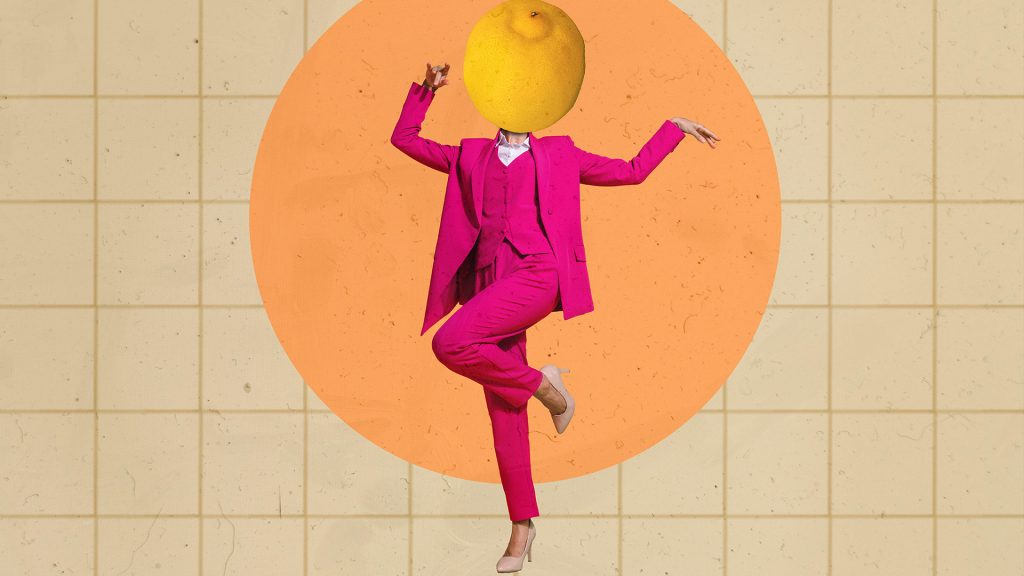 What energy drinks stand above the competition or break the mold?
If you're interested in bottling and packaging designs, there are plenty of energy drink brands that are willing to invest in a bit of whimsy. For instance, there's Nite Owl Energy Drink which uses an imaginative light-up design that quite literally shines on product shelves.
There is also the Mana Energy Drink which uses a bottle shaped like a potion flask that appeals to a niche market and has proven to be a highly popular energy drink brand.
Baobab Energy Juice uses a uniquely shaped plastic bottle that, combined with its yellow beverage and green print, creates a visually appealing bottle design that's a standout amongst similar energy-water beverages.
While Monster Energy is one of the biggest energy drink brands in the nation, the company is also known for making great use of its standard cans to develop colorful, aesthetically pleasing designs that resonate with customers. From its standard flavors to its specialty beverages, Monster has developed quite a following amongst energy drink enthusiasts.
Another brand that's not afraid of colorful, bold packaging is Bang Energy. Bang Energy drinks include bright neons, sharp color contrasts, and unique flavors that seem just weird enough to give a try. These flavors include Cotton Candy, Sourheads, and Bomb Pop, with new flavors regularly rotating in and out of the brand's lineup.
Though these popular energy drink brands provide varying levels of wakefulness and alertness, they all have one thing in common: exciting packaging. From bright, colorful designs to consistent branding opportunities, these energy drink brands stand out from the sea of competitors.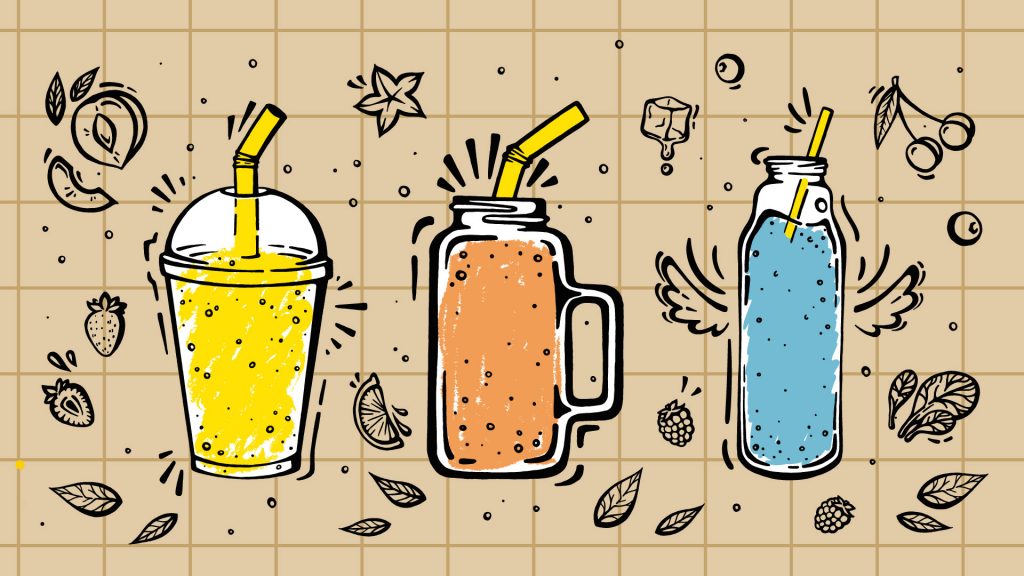 How does packaging impact energy drink brands?
When you think of the most popular energy drink brands or the biggest energy drink brands, you probably imagine Red Bull's classic silver and blue cans or Monster Energy's bright, bold green slashes. These are both traditional aluminum cans, but the packaging design is what sticks in the public's mind.
While you must develop a unique energy drink concept, you should take a cue from the biggest energy drink brands and develop packaging that increases your profile and stands out on shelves.
Whether this means that you follow Bang Energy's model of proudly displaying natural ingredients or you're following in the footsteps of HiBall and creating a recognizable minimalist design, you have to take a step back and look at how the consumer might view your product.
For starters, if you're following trends or niche recipes — think kombucha drinks, CBD energy drinks, and cold-pressed juice blends — you'll likely want to display that front and center on your packaging. Likewise, if your healthy energy drink brand offers unique wellness benefits or is sugar-free, mention that on your label.
Some consumers also resonate with eco-conscious packaging, so consider recyclable ring holders for multi-packs and include evident recycling labels on your products.
Suppose you're coming up with a new energy drink brand that will fill a major market gap, or you're trying to develop a one-of-a-kind flavor profile for your new kombucha energy drink. In either case, BottleStore.com can help guide you to the appropriate bottles, containers, and closures for your line.
Reach out to us to discuss your energy drink brand and bottling needs. We're here to guide you to the perfect products that will help your new energy drink brands stand out on the shelves.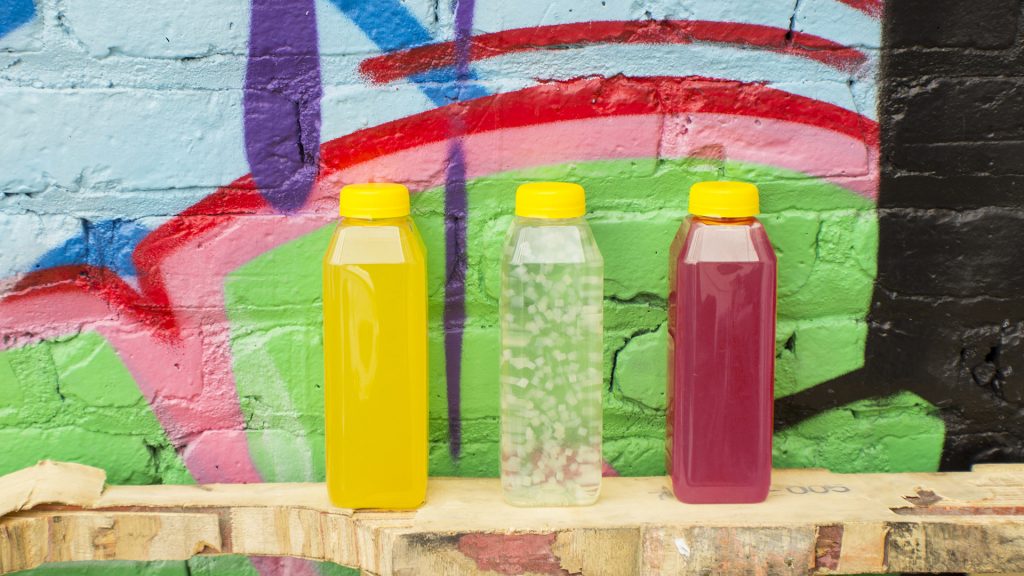 ---
---