How To Turn Liquor Bottles Into Savvy Marketing Tools
In the past, a simple glass or plastic bottle with a screw-top cap was considered to be "good enough" for liquor and spirits packaging. However, those simpler times are no more. Today's liquor and spirits packaging is a marriage of creativity and functionality, with various manufacturers racing to come up with the most eye-catching new bottle designs.
It doesn't matter if you are marketing bottles of brandy to an aging clientele or bottles of top-shelf craft tequila for young professionals: if your bottle design doesn't catch consumers' eyes, they'll leave your products on the shelf. It's not that your alcohol packages always need to be popping with multiple colors or twisted into bizarre shapes, but they do need to appeal to your target market's purchasing tendencies.
There are quite a few different ways to draw eyes to your products instead of competitor offerings. There is no "one size fits all" answer to the question of how a liquor and spirits manufacturer should package their products. Still, there are some distinct trends that you might want to incorporate into your next liquor bottle design.
In today's society, nostalgia sells. That doesn't just hold true for liquor packaging either — it's a core tenet of modern pop culture. Movie theaters are packed with remakes of (and sequels too) classic films, while the aging arena-rock heroes of the 1980s still charge top dollar for concert tickets. With this in mind, it only makes sense that nostalgia is also a powerful force in the world of liquor and spirits packaging.
How do you incorporate nostalgia into your liquor bottles? Especially for older brands that have been around for a long time, hearkening back to your company's roots is a good place to start. Knob Creek whiskey is an excellent example. Knob Creek has been around since the 1800s, and its highly popular limited edition batch whiskey bottles are sold in rustic wooden boxes. The liquor bottle itself maintains a "less is more" aesthetic, with simple bold fonts printed on frosted glass.
Nostalgic design elements don't just indicate longevity to consumers either. When potential customers see bottles with this design aesthetic, they're likely to view the product as being a luxurious option that has stood the test of time and no longer needs loud, over-the-top marketing ploys.
In a similar vein, today's liquor bottles often reference America's not-too-distant past as a bootlegging nation of prohibition. Liquor producers who want to tap into this aesthetic often prefer fonts that appear to be hand-drawn or in a traditional typewriter style. You might even find them using a thicker stock of paper to print their labels, as craft paper can make a bottle feel like a unique item rather than a mass-produced package.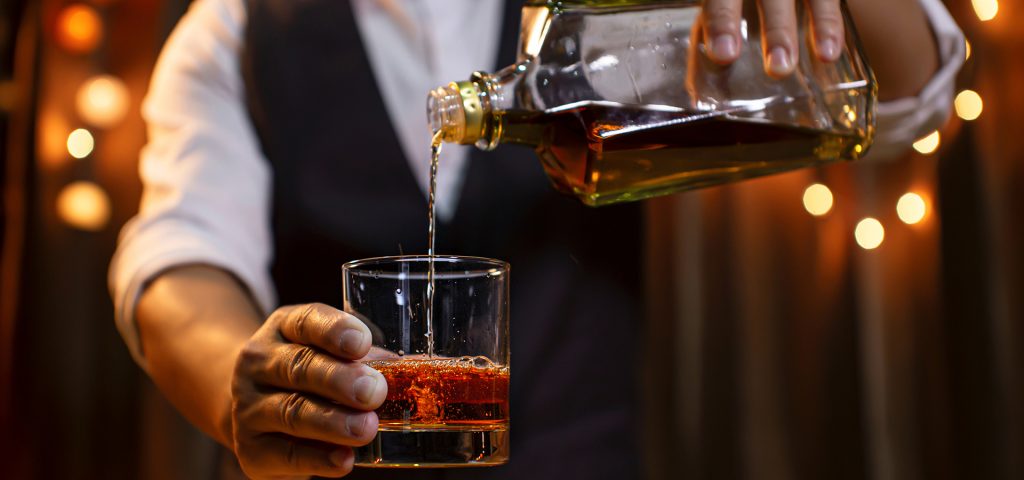 Now, let's take a look at the other end of the spectrum. While nostalgia certainly does sell products to a certain demographic, some consumers want a bright, flashy liquor bottle that makes as much of a splash on store shelves as it does in a highball glass. With this consumer in mind, it's no surprise that specific sections of the liquor store — like the vodka aisle or champagne shelves — are packed with loud colors and big, bold designs.
Take for example the bottles currently sold by Absolut and Svedka. In recent years, Svedka has taken to selling its flavored vodkas in bright, solid-color bottles. These bottles have color schemes that match the natural colors of the fruits used to flavor the vodka, like an orange bottle for clementine-flavored spirits and a magenta bottle for vodka containing raspberry flavoring. Champagne bottles are also commonly sold in bright pink bottles, which cater to the sparkling wine's high popularity with female consumers.
Meanwhile, Absolut is taking things a step further. According to a press release, the Absolut Unique Edition is available in "nearly four million uniquely designed and individually numbered bottles." Not satisfied with simply displaying one incredibly bright color, these bottles have splashes of bold pastels all over them, including in swaths made to look like they were painted on with brushes.
Moreover, you can find Absolut bottles in rainbow designs, which leads into another aspect of this brand's savvy marketing sense. The Absolut Rainbow limited edition bottle finds the liquor maker teaming up with GLAAD — a media monitoring and pro-inclusivity lobbying organization — to "accelerate acceptance for the LGBTQ community." The rainbow bottle is Absolut's way of letting its LGBTQ customers know that the brand has their back and that they support measures leading to broader inclusion for all people.
One of the best aspects of BottleStore.com's extensive selection of liquor and spirits bottles is how easy it is to add custom labels to any of our packaging options. We have many different sizes and shapes of glass liquor bottles, from moonshine-style bottles with built-in carrying handles to the classic Nordic spirits bar top bottle. Furthermore, you can choose from a traditional plastic or metal screw-top cap or one of our corks or wooden stoppers. No matter which one you choose, you'll be pleased to know that you can integrate custom labeling designs with any of our liquor and spirits bottles. Not only does this help you market your products, but it also ensures you operate in compliance with liquor and spirits packaging laws.
Still, having trouble figuring out which of our liquor and spirits bottles are the best options for your manufacturing process? Looking for some guidance regarding the right glass bottles and closures for your spirits? Simply contact BottleStore.com today. Our packaging experts have helped countless liquor and spirits makers find the bottles they need. Also, we can send you free samples to make sure the bottles you want are a good fit for your manufacturing needs. And don't forget to ask about our generous bulk and wholesale discounts for large orders!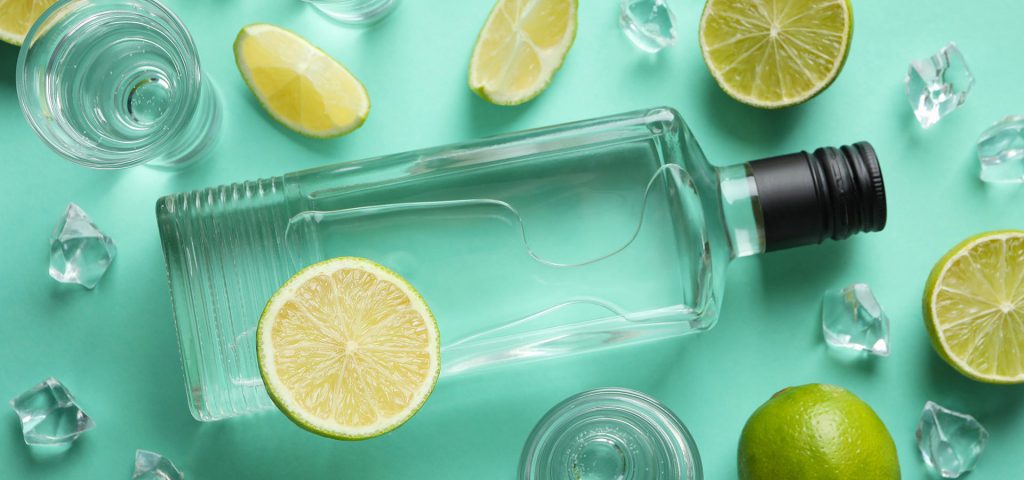 ---
---