SOY CANDLE GUY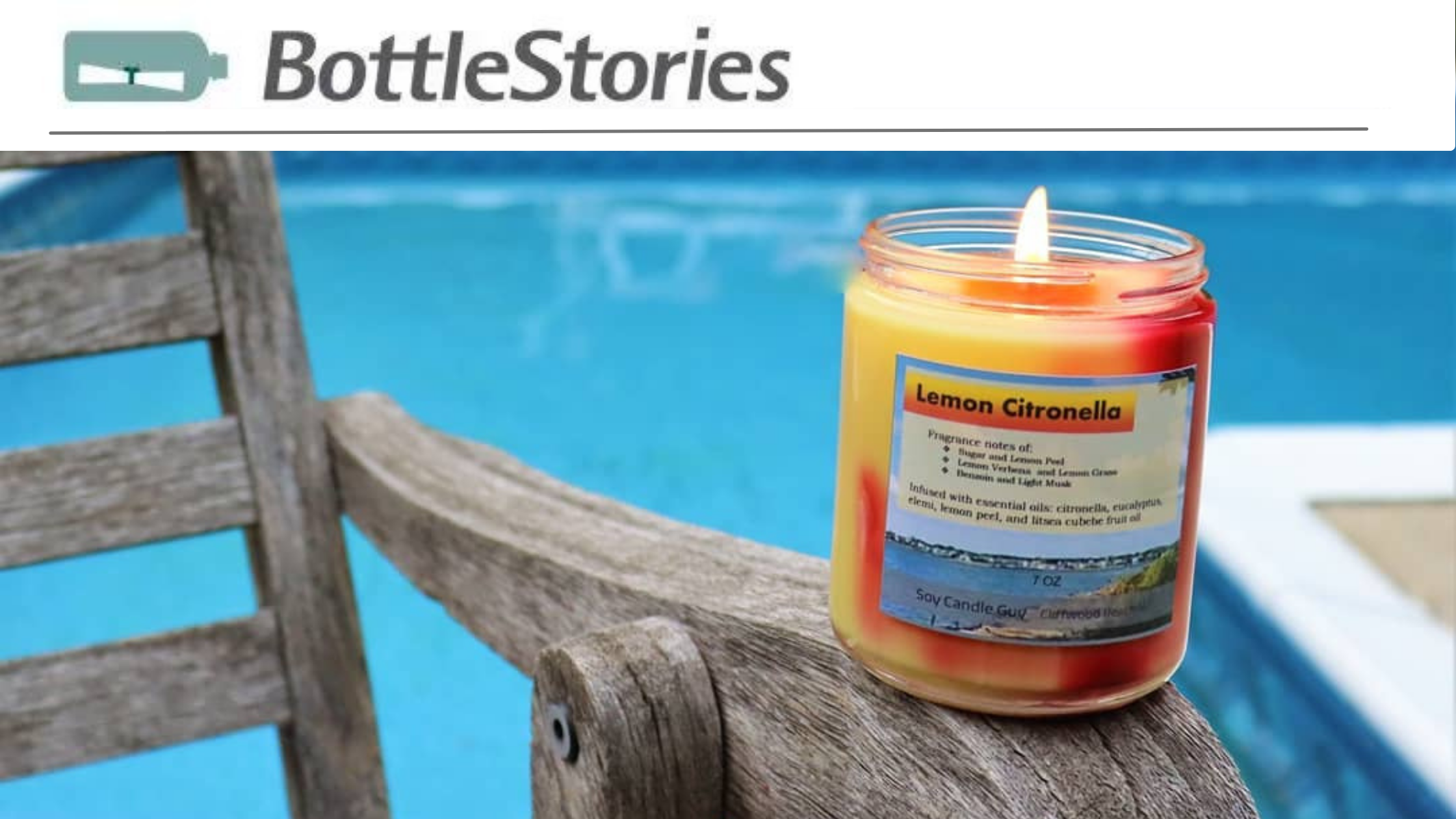 Soy Candle Guy, Instagram- @soycandleguy
Bottlestore customer, Soy Candle Guy, is a New Jersey based business that specializes in making scented candles using soy wax.
"I started making my own candles during quarantine (the public health shutdown) actually. After cleaning out some closets and throwing away empty jars, I came to the realization that I was spending lots of money on candles and decided to try making my own! In April of 2020, I purchased my first batch of wax to practice with, and as with any candle maker just starting out, my candles needed a lot of work," owner Greg Ciano said.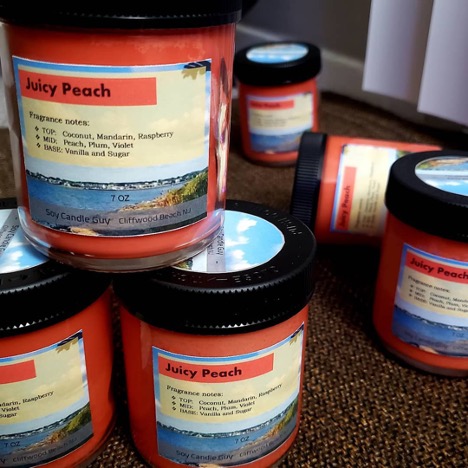 "I found that all of the variations and possible improvements to work towards can actually be a lot of fun. By November 2020, I was getting really good at making candles, and started getting serious with all of my holiday scents (Cinnamon Buns, Snickerdoodle, Gingerbread Man, Apple Pie, Christmas Tree, and Banana Nut Bread). I ended up gifting many of these to friends, family, and coworkers for Christmas. Sure enough, they all loved the candles, they kept buying more from me, and there you go, a business is born!"
Greg discussed how all candles are influenced by the packaging it's put inside.
"I believe all candles are impacted by their packaging, because it's the container holding the candle! Not only do you need a steady, reliable, supplier, thank you BottleStore.com, but the vessel must also be suitable for containing that hot wax and flame."
"The size is most important and has a lot to do with how the candle burns. If I were to use the same wax, wick, etc. in a larger jar, the candle would likely burn very unevenly. Lastly, the look and feel of the jar also affects your experience with the candle. Burning the candle is in itself an experience, and the overall aesthetic of the container must match that of the fragrance and color of the wax you are burning."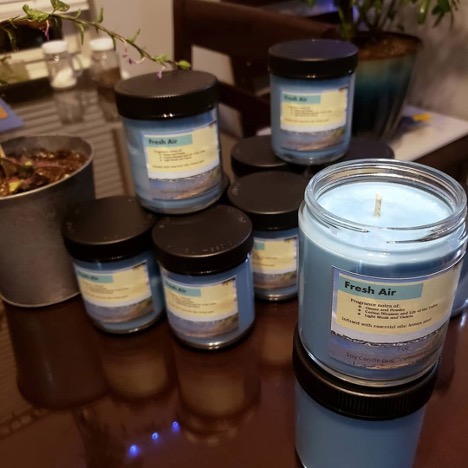 Prior to start his candle business, Greg had to test different type of packaging before deciding on BottleStore.com.
"When I first started making candles, I was mainly using recycled jars. And not just jars from used candles, I also used emptied/cleaned jars from jelly, pickles, and anything else I could find that looked pretty! At this time, I was not yet considering opening a business for my candles. Once I perfected the method, I was purchasing packs of 8oz jars upon finding BottleStore.com," Greg explained.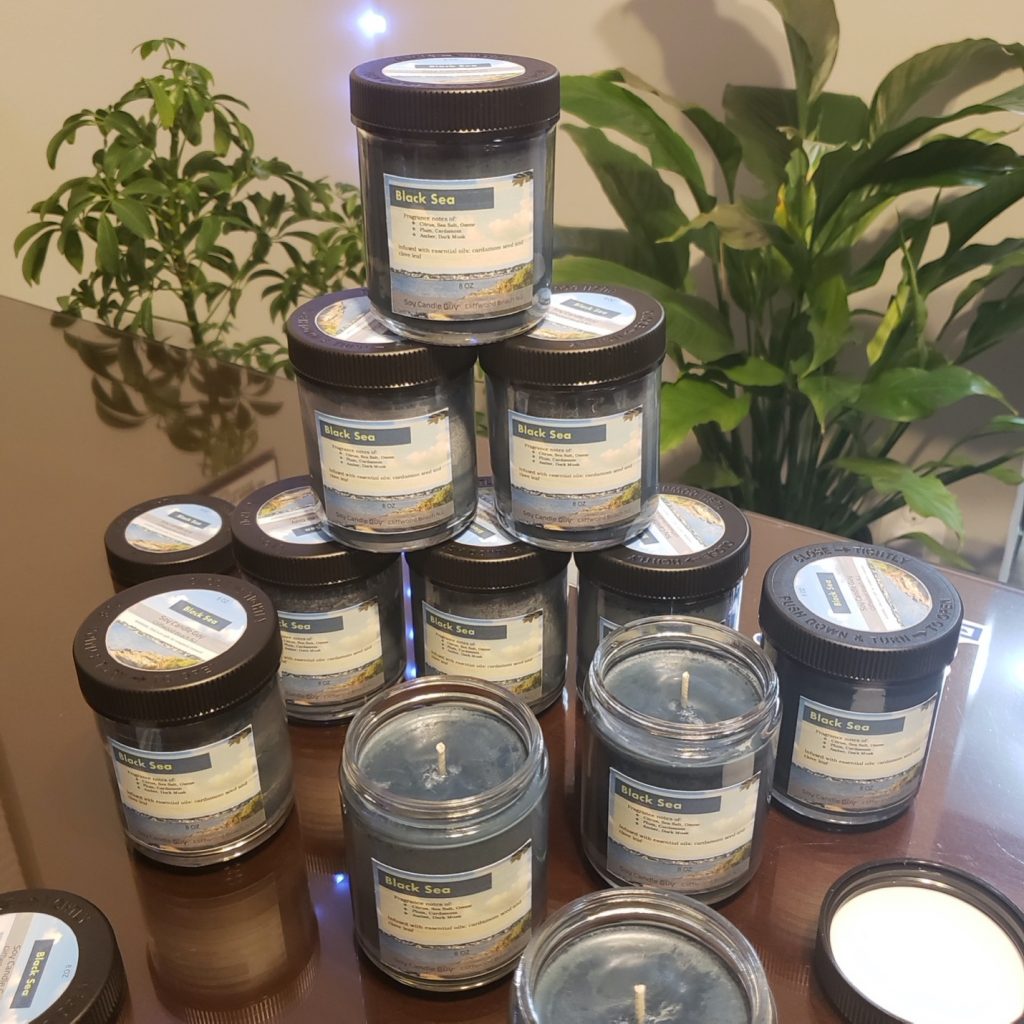 Greg described what drew him into deciding on using BottleStore.com for his candle packaging needs.
"During the pandemic, the demand for glass jars increased astronomically, and it was very difficult to find a steady source. Often times, I had to order from different companies, so I was ordering anything I could get my hands on prior to BottleStore.com."
"Most of all, I wanted to start purchasing from as many New Jersey based companies as possible. BottleStore.com was a reliable, steady supplier of jars and lids that I could use for my candles, and very glad to have found them! And since they are relatively close to my house where I also operate my business, I also began picking up my orders on-site to save money on shipping!"
Greg followed up by speaking on the importance BottleStore.com packaging has had on building consistency with his candle-making brand.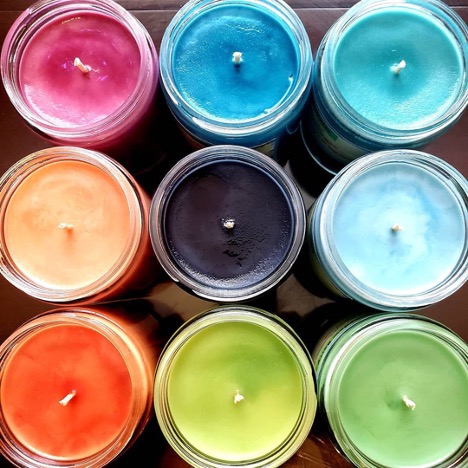 "I now have a 'fixed' type of jar I can rely on for consistency. One of the themes to my candle business is "simplicity" so at this time I only sell one sized jar. Since my candles come in a jar, the very first thing the customers sees, whether they notice it or not, are the size and shape of the container. This directly builds upon brand, because of this, you associate the brand with that style of jar. Or you associate the size/shape/style of the jar with the brand. You can see a lot of this when you look at all the different bottles in a liquor store."
For business that look to find the right packaging solutions, Greg advised on considering the following questions prior to making a final decision on a packaging company.
Do you have a vision for what packaging to use? If not, then this is a very good starting point.
Then, does the company have the style of packaging you require?
If so, is the company able to provide you with enough supply?
Is it cost effective?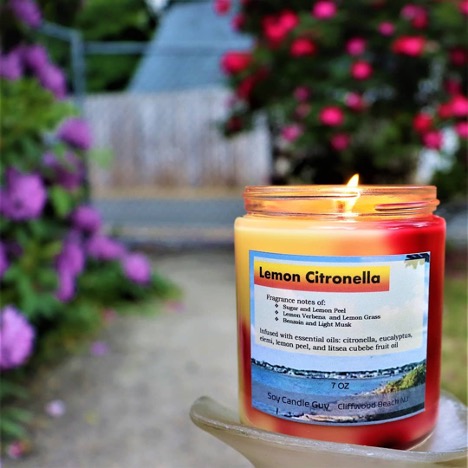 ---
---