The Most Innovative New Liquor Bottles Of 2021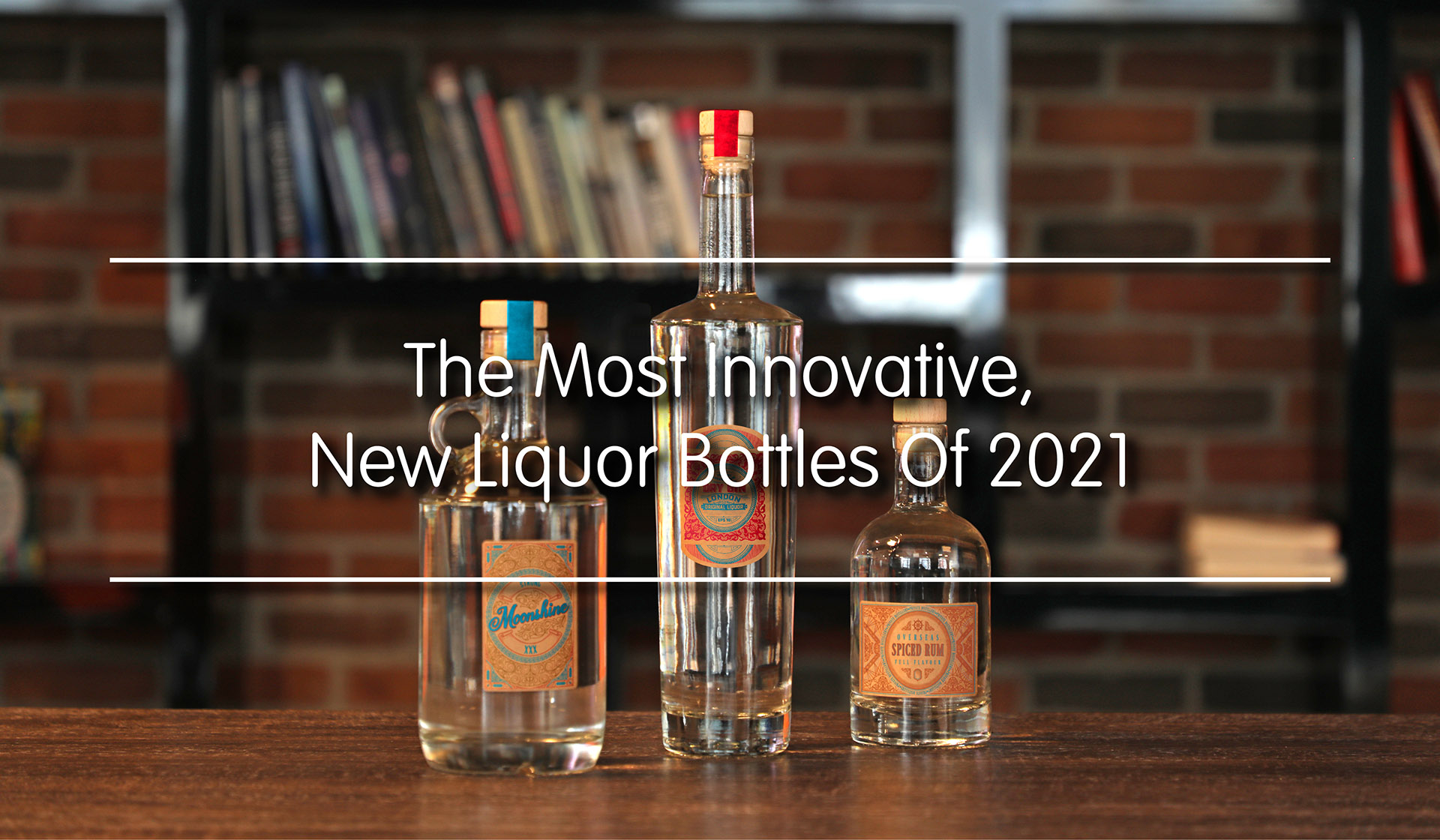 When it comes to the creation of innovative bottle designs, no industry does it better than liquor and spirits manufacturers. Every year, it seems like these trailblazers come up with some crazy new styles of outlandish bottles, and 2021 is shaping up to be no different! We researched dozens of brands across the industry to see what they're up to with their 2021 bottles, and we found plenty of contenders for the wildest liquor and spirit packages of the year.
There are two primary catalysts driving packaging innovation in the liquor and spirits market: sustainability and creativity. In today's marketplace, consumers are always looking for ways to make their purchases more environmentally friendly. Meanwhile, creative and artistic bottles jump off of store shelves, separating one company's products from the competition.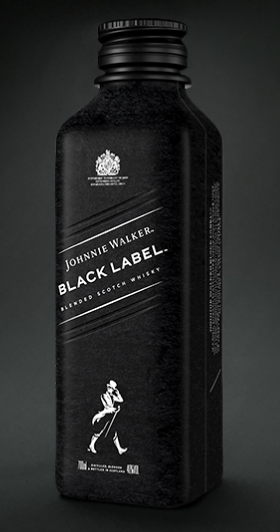 Source: Johnnie Walker
The most exciting bottle innovations combine both of these sentiments. For example, Johnnie Walker is one company that's currently prioritizing stylish design with eco-friendly functionality. In 2021, this legendary whiskey brand will start offering its spirits in a state-of-the-art paper bottle. Currently, Johnnie Walker whiskey is only available in glass or plastic bottles, but that will be changing soon.
The new Johnnie Walker Black Label bottle is manufactured using wood pulp that's both food-safe and sustainably produced. Unlike the company's glass bottles — which still require the usage of plastic to create their caps and labels — Johnnie Walker's paper bottles will be 100% free of plastics. The company says its new paper bottles will be completely recyclable, even surpassing the recyclability of its traditional glass container.
Not only is this bottle an exciting development for our environment, but it also looks extremely cool. As the name implies, these Black Label bottles do indeed have black labels, with a matte finish highlighted by bright white text and imagery. Even more promising is the fact that Johnnie Walker's parent company, Diageo, is in the process of ironing out deals with other big brands in the food and beverage space, with Pepsi and Unilever already signing on to use these paper bottles for their own products.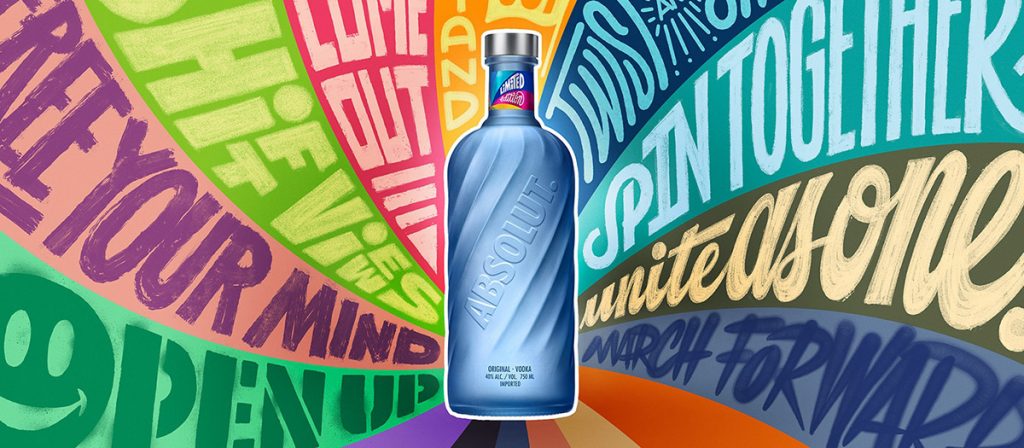 Source: Absolut
Another one of our favorite liquor and spirit bottle innovations for 2021 is the new Movement bottle from Absolut, which celebrates inclusivity. This vodka bottle is made with frosted, translucent blue glass, designed to look like it's "swirling" its way up the bottle. The company says that the 16 swirls in the bottle's design represent the cycle of change that is continuously pushing our society forward regarding inclusivity. Each Absolut Movement vodka bottle includes an inspirational phrase — including "Stand Out," "Shift Views," "March Forward," and "Unite As One" — to encourage consumers to embrace diversity and include people from all walks of life.
When it comes to class and sophistication, it's extremely difficult to top the new 2021 bottle design from Double Cross Vodka. This premium spirits brand is pushing consumers to "Dare to Differ" this year, a marketing campaign that also includes a bold new bottle design. Double Cross spent more than a year collaborating on design features with industry experts. The resulting new bottle features metallic accents and a high level of glass-etched detail, providing a stunning contrast from more traditional glass bottles.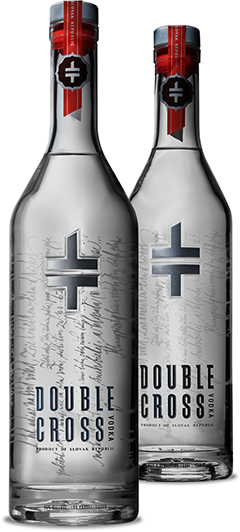 Source: Double Cross
The Double Cross Vodka bottle also highlights another popular trend for spirit bottle designs in 2021: a marriage of functionality, aesthetics, and environmentally conscious design. Simply by replacing its previous style of glass bottles with these new glass containers, Double Cross says they've reduced the carbon footprint of their entire supply chain by nearly one-third.
If you want a glimpse at the future of liquor and spirits packaging, take a look at the Wildly Crafted line from the premium glass packaging company Estal. Estal's Wildly Crafted bottles combine 100% recycled glass and a small-batch manufacturing process "where imperfections are embraced for aesthetic appeal." These handmade glass bottles look like they're made by a craft spirits company, but they're available for beverage manufacturers of any kind.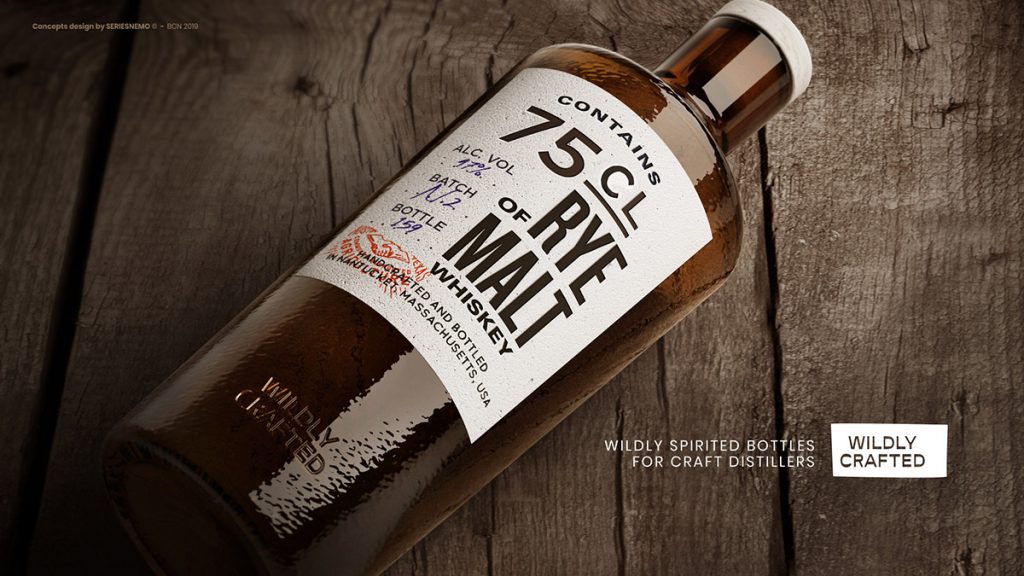 Source: Estal
Looking ahead to 2022, it will be interesting to see how these trends continue to develop. Most liquor and spirit bottle makers are looking to minimize the usage of plastics or eliminate them from their package designs. Beyond that, we will be intrigued by whether the new paper bottles will truly catch on with consumers, or if a more traditional glass bottle will continue to be the go-to option for most manufacturers.
If your company sells liquor and spirits, you might be interested in BottleStore.com's extensive supply of glass bottles. We have many styles of traditional glass spirits bottles, and we also offer some options to help your products stand out from competing products on the shelf. For instance, our attractive flint moonshine spirits bottle is available in a 750 ml size and can be matched with a stylish wooden stopper or cork closure. BottleStore.com also provides the strikingly skinny Niagara spirits bottle, the always-attractive sharp contours of the liberty spirits glass bottle, and the distinctly Southern feel of the Tennessee swing-top bottle.

Would you like some help choosing the right bottle? Are you interested in acquiring a free sample of your chosen bottle so you can try it before you buy in bulk? Contact our packaging experts today to hear all about your options, as well as our generous bulk and wholesale discounts. We can help you find the bottles and closures you need to keep your liquor and spirits business thriving throughout 2021 and beyond.
---
---