Cyber Week: shop cyber this holiday season with these featured businesses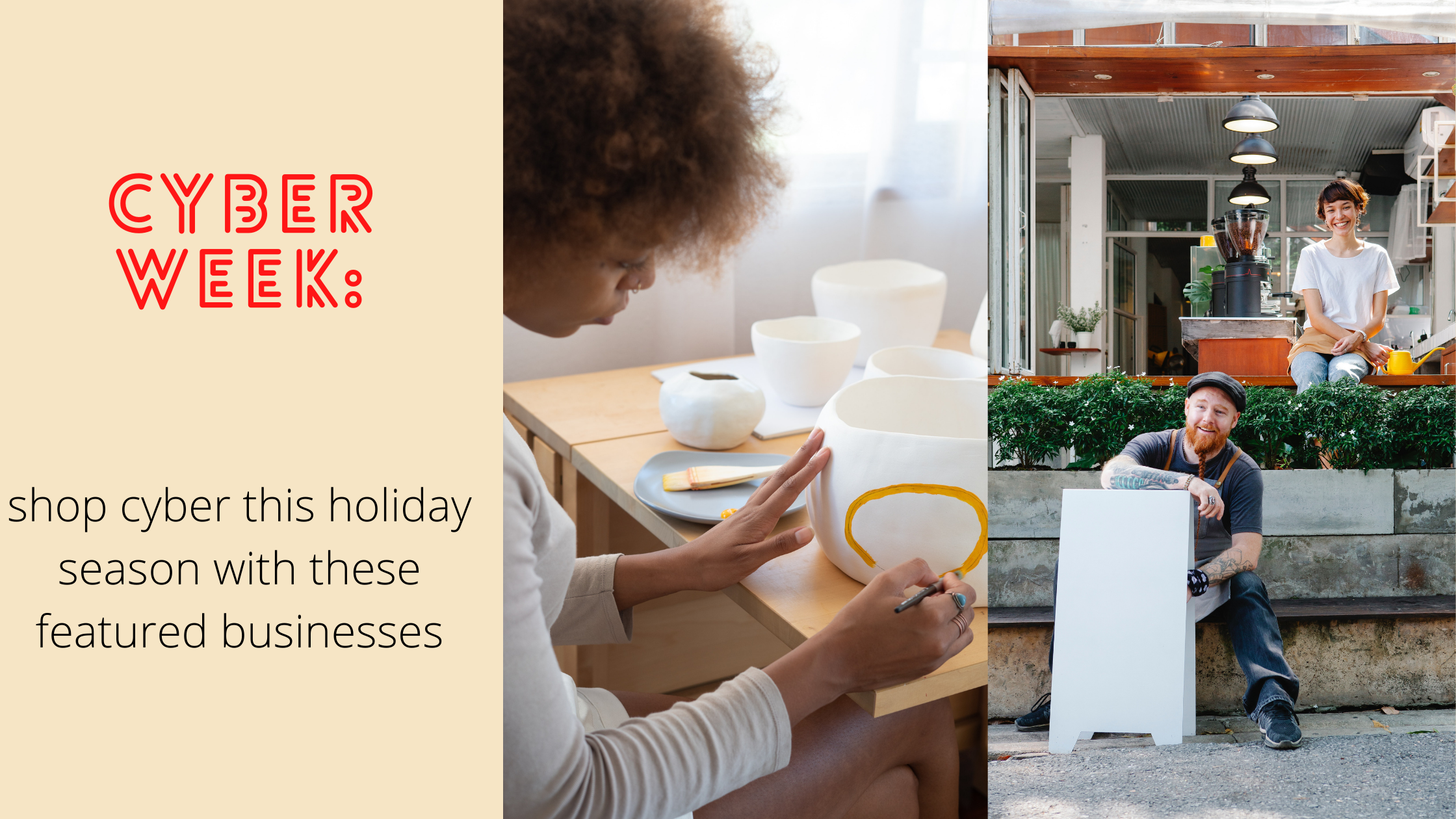 As we unwind from our Thanksgiving meals and Black Friday shopping, we turn our attention to the upcoming week. Specifically, all things Cyber (shopping) week.
Since it began in 2005, Cyber Monday has become a can't miss holiday shopping tradition, both online and in-person, that helps promote and grow businesses from all over. Now, holiday shopping deals are found online for the entire week leading up to, and after Thanksgiving break.
In honor of this growing tradition, we've featured a list of some of the amazing Bottlestore.com customers who will help you shop cyber this holiday season.
Soy Candle Guy, a New Jersey-based business that specializes in making scented candles using soy wax, is first on the list of businesses you should check out this cyber week!
They have a wide variety of scented candles that will get you into the holiday mood and fill any room in your home with vibrant scents.
They began making their own candles during the beginning of the pandemic and decided to make it into a small business thereafter.
"I found that all of the variations and possible improvements to be working towards can actually be a lot of fun. By November 2020, I was getting really good at making candles, and started getting serious with all of my holiday scents (Cinnamon Buns, Snickerdoodle, Gingerbread Man, Apple Pie, Christmas Tree, and Banana Nut Bread). I ended up gifting many of these to friends, family, and coworkers for Christmas. Sure enough, they all loved the candles, they kept buying more from me, and there you go, a business is born," owner Greg Ciano said.
Each candle is maxed out with fragrance and burns for 40 hours! Check out their store here.
Capri's Apothecary is a Texas-based apothecary that focuses on the production of body oils, butter, tinctures, teas, and essential oils.
"Through my shop, I hope to bring together a community of younger, newer, curious people and black and brown folks who haven't really touched holistic medicine yet, or haven't been introduced to it with affordable products that are high quality," owner Caesar said.
Caesar was influenced by social media, and the boom that was happening amongst black businesses during the height of last summer's Black Lives Matter protests and seeing COVID starting to wear into people's job situations and mental health.
One day she decided to share her essential oil collection on Twitter one day and began to gain interest from customers about her products. From there, Capri's Apothecary was born, providing her community with high-quality holistic medicine.
Check out their collection of oils, butter, teas, and tinctures here.
Fermenting Fairy is a California-based business that makes unique probiotic food and beverages through wild fermentation and is certified organic, kosher, and vegan.
Fermenting Fairy began back in 2018 looking to break into the functional food and beverage industry.
"We differentiate ourselves with wild fermentation. All my products are using natural bacteria that are already present in the fruits and veggies. We're not adding any freeze-dried bacteria or anything that's made in the lab we get it all from nature but have a lot of biodiversity and the body recognized as microorganisms. It's very healing to the rest of the body," owner Lauren Mones said.
Fermenting Fairy's goal as a small business is to encourage and promote healthier living through a healthy diet.
Click here to get your next favorite probiotic food and beverage today.
---
---