Vitality Health and Wellness Bar
Vitality Health and Wellness Bar, Website- www.vitality-bk.com, Phone- 718.489.1588, Instagram- @vitality_bk, Email- vitalitybk@gmail.com, Location: 475-B Myrtle Ave, Brooklyn, NY 11205
Bottlestore customer, Vitality Health and Wellness Bar, is a New York based wellness bar that provides various nutritional products, catering to people who are into fitness, natural supplements, and a healthy lifestyle.

Their website describes how VHWB uses masticating juicers to extract cold-pressed juices, a process that decreases the oxidation that happens with high-speed juicers. Their process is a slower method, which allows the juice to retain more vitamins and minerals, resulting in a higher quality juice from the variety of organic fruits and vegetables that they use.

Olga Moskalevich, the owner of Vitality Health and Wellness Bar, mentioned how becoming vegetarian helped her build her knowledge of health and wellness, and business from the beginning.

"I became a vegetarian 12 years ago, my partner has been vegetarian his entire life. Thus, a lot of our knowledge in supplements comes not only from education but also from personal experiences. This is the reason why we consider our business as being a Health and Wellness Bar, not a juice bar."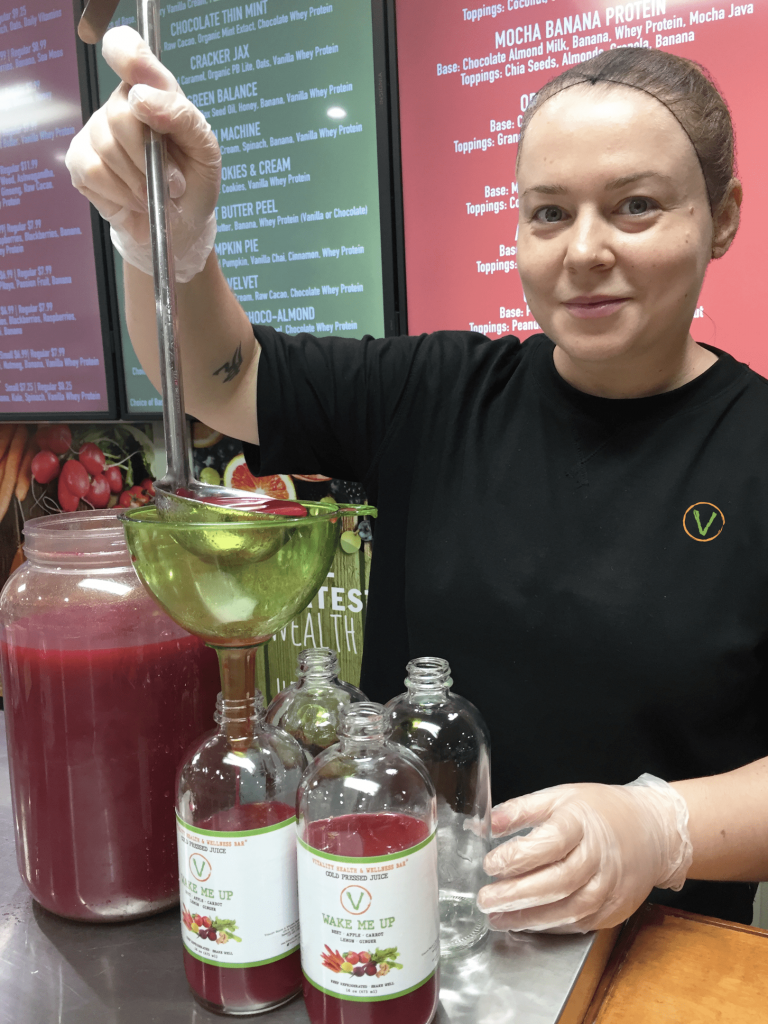 Olga described how VHWB is not just a place that sells juices and smoothies, like every other juice bar. "We enjoy informing our customers about different ways to address health issues naturally. We try to educate and encourage our customers to make better lifestyle choices, while also providing them with high-quality supplements that can make a positive impact on their wellbeing," Olga said.

Since their opening in 2018, VHWB has been the only restaurant in their neighborhood that provides their community with the freshest cold-pressed juices and smoothies around.

"This process of extraction allows our juices to retain most of the nutrients for up to 72 hours. Most centrifugal machines are high RPM machines that generate heat during the juicing process. This process causes the juice to become oxidized, which causes degradation of the nutrients. This is why we opt for a lower RPM machine and a slower process which yields a much higher quality product. We've created numerous custom smoothie options that contain ingredients that can help our patrons address some of their health issues without the use of medication."
One of VHWB's goals is to provide their neighborhood with affordable food and beverages that are high quality and taste great, while also educating customers on the benefits of a healthy daily routine.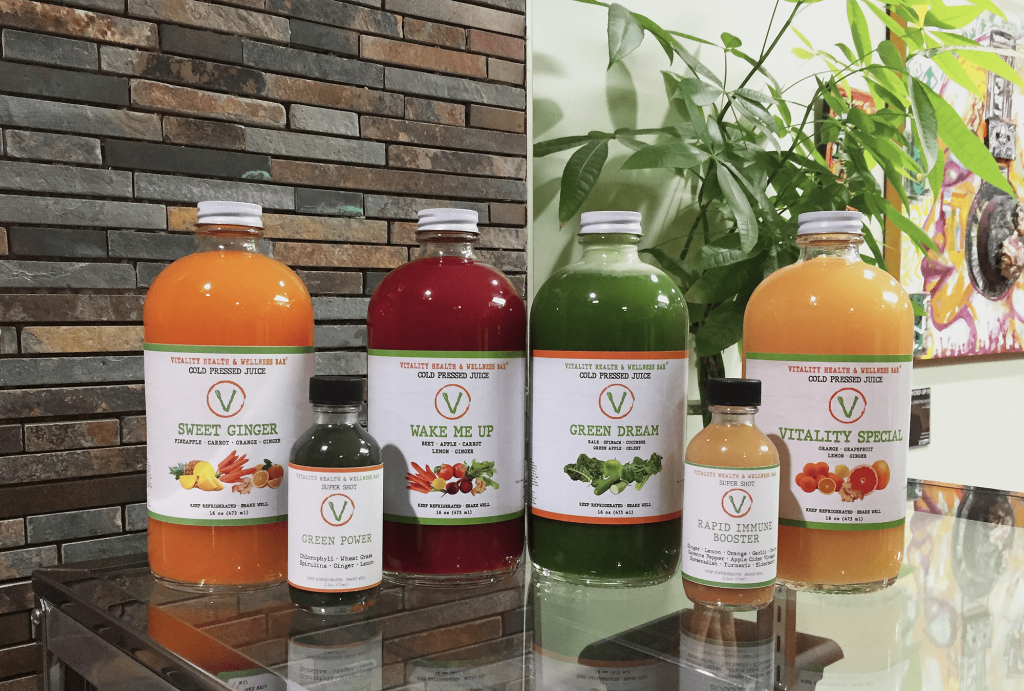 "We used the situation (COVID-19) as an opportunity to educate more people in the neighborhood about the positive effects of incorporating different herbs, vitamins, and minerals into their daily routine to strengthen their immune system and prevent illness. To accommodate our customers quickly and safely, we created Vitality HWB Grab & Go line of cold-pressed juices and immune-boosting shots. Our Grab & Go line allows us to minimize the wait time for our customers who want fresh cold-pressed juice. We were able to reduce the wait time by 95%."
Olga pointed out the importance of bottle packaging options when it comes to customer experience and preferences.

"Packaging makes a big difference! The bottles that are used can affect a person's health if those products are not made from high-quality materials. Our customers prefer glass bottles instead of plastic bottles, mainly because glass is BPH free, but we also use plastic bottles that are BPH free when needed."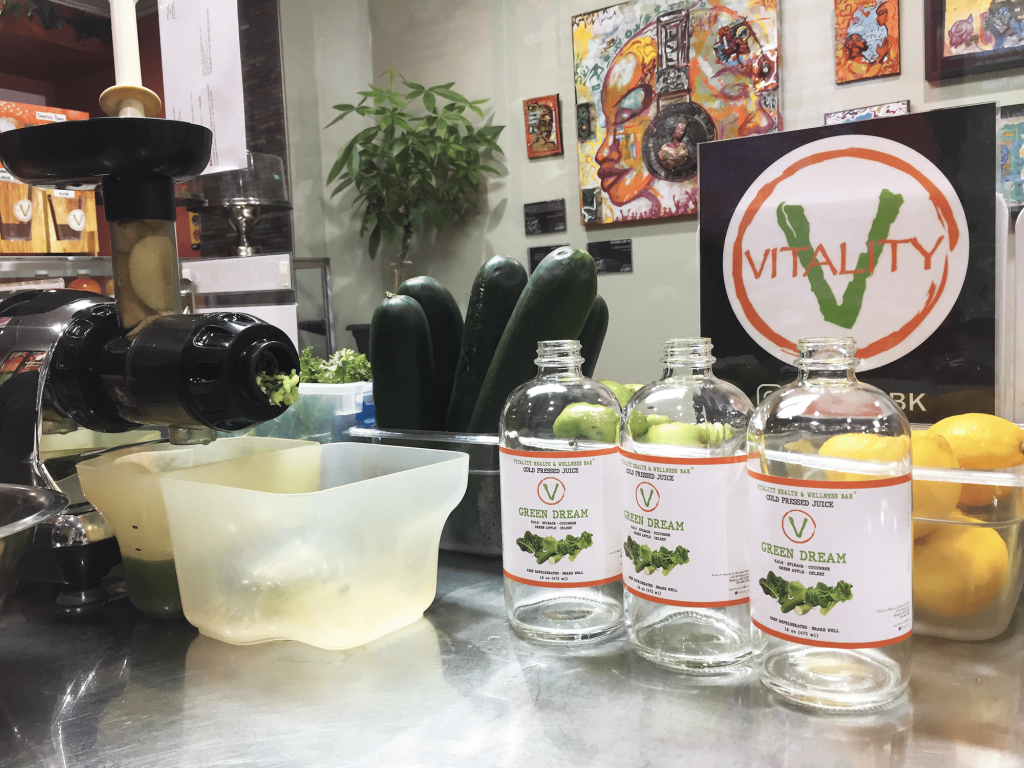 Olga noted that when starting to look for packaging options for VHWB, she made sure that quality, price, and shipping cost were all taken into account.

"Quality, price, and shipping cost were very important factors in our quest to find the right 16oz bottles. After spending weeks researching, reading online reviews, and ordering many different samples, we found The Bottle Store. BottleStore.com was the best company that met our expectations, high-quality products at a very affordable price."
Olga added how Bottlestore.com met her needs and expectations to help provide her with the materials she needed, with no hassle.

"Great selection, competitive prices, and fast delivery. The free shipping option was a bonus, it helped reduce our bottling cost, which allowed us to maintain lower prices. Also, The Bottlestore website is very easy to navigate. The site automatically suggests multiple options of caps for each bottle. This saves us a lot of time during the shopping process. Check out process is always fast and easy. Also being able to offer BPH free bottles gives our customers a sense of safety and purity of our product. People want to feel like they are receiving the best product for their money and using the classic Boston Round bottles allows us to satisfy our customers' wants."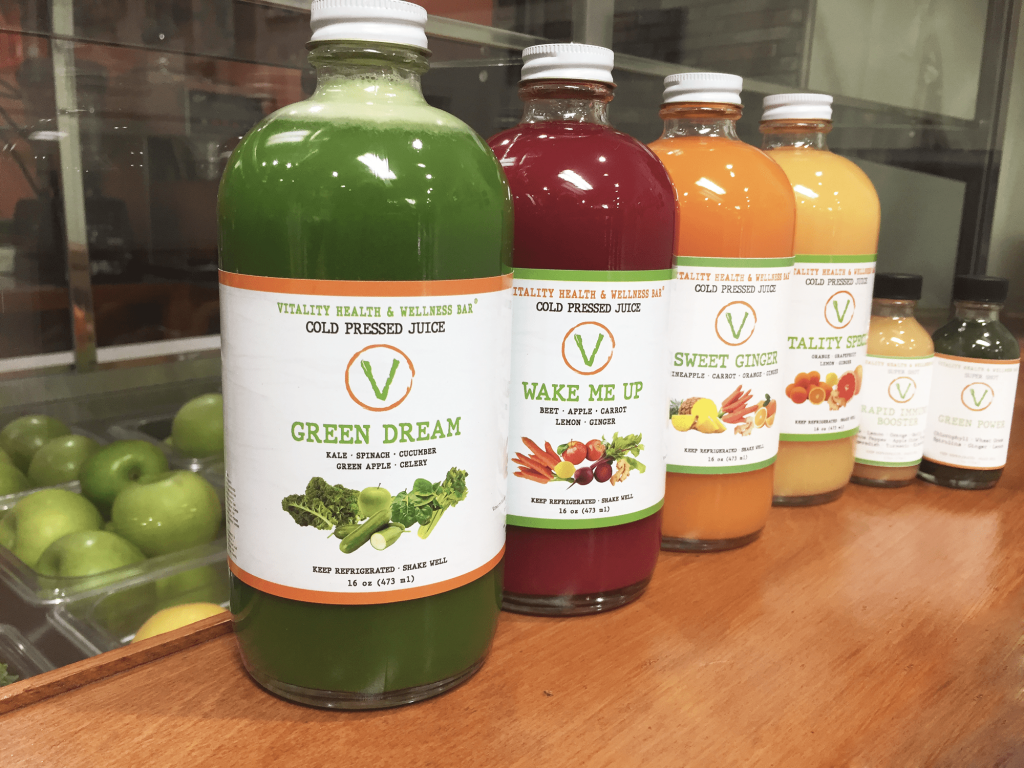 Olga closed by advising other businesses to also look at Bottlestore.com for an opportunity at great bottle packaging options and services.

"I would recommend going to the BottleStore website right away, this will save them time and money. Also, the products are of great quality, and every delivery is always packed very well. We have never received damaged or broken products. Last but not least, customer service! We like fast communication and effective problem solving through the BottleStore team."
---
---