Digital Commerce Options for Retail Businesses During COVID-19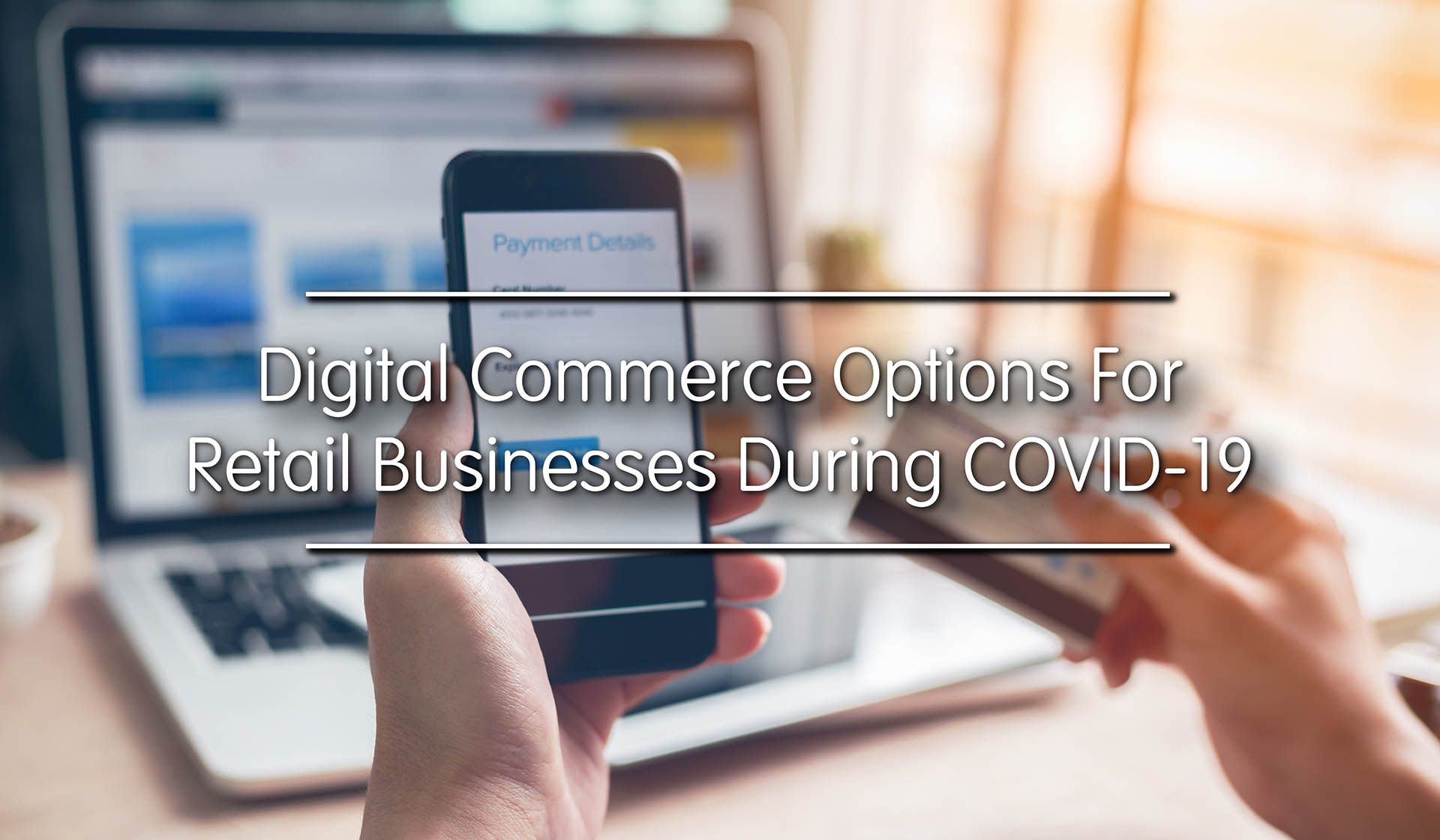 The global COVID-19 outbreak has caused never-before-seen damage to businesses of all kinds. Restaurants and bars are unable to welcome in-person diners, movie theaters and concert venues are shuttered with no end in sight, and retailers are dealing with a general public that's understandably cautious about returning to brick-and-mortar shopping.
As we deal with this unprecedented break from normalcy, entrepreneurs are scrambling to come up with ways to replace their lost revenue streams. Restaurants are offering more takeout and delivery options, bars and venues are providing live-streaming entertainment like concerts and trivia games, and gyms are providing their customers with online fitness classes.
Retailers are in a tough spot because it's unclear how quickly shoppers will return to stores. Slate recently surveyed more than 6,100 Americans about several different consumer confidence issues, including shopping at nonessential brick-and-mortar businesses. 42% of respondents said they would feel comfortable shopping in person once their state lifts stay-at-home orders, while 41% said they would not, and 17% said they didn't know.
While these numbers provide more confidence than the relatively few people who said they would feel safe going to a movie (16%) or eating indoors at a restaurant (15%) even with reduced seating, it's still clear that retailers need to diversify their revenue streams in order to survive this new economic landscape.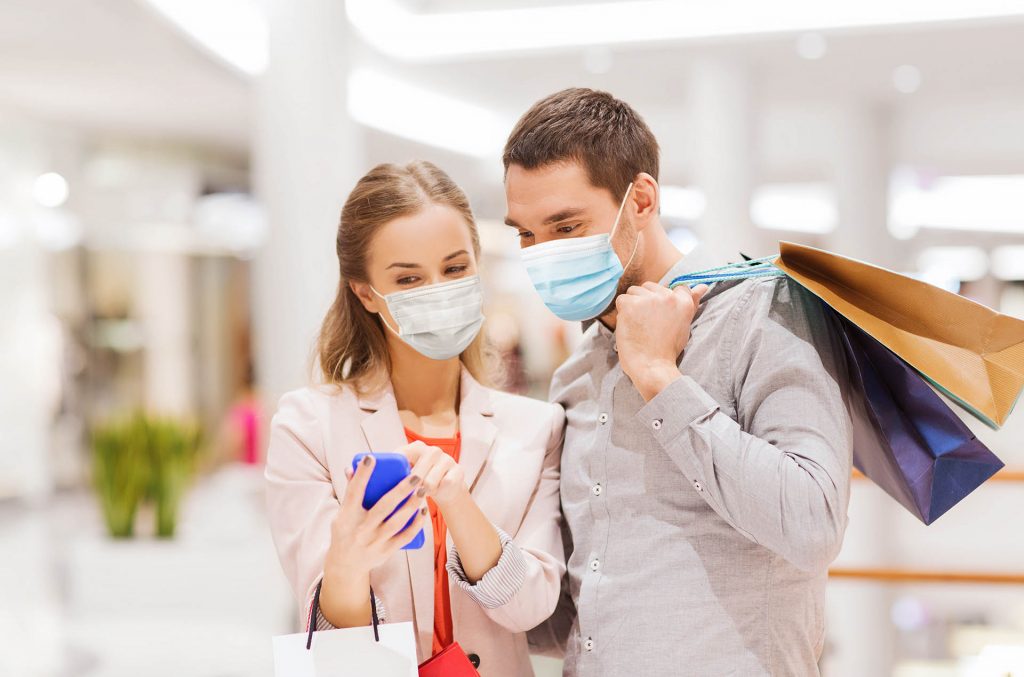 One popular option is to partner with a courier service like Postmates. While many of their competitors only deliver for the food and beverage service industry, Postmates will also deliver a wide variety of products from retail businesses. If you sell products that can easily fit inside a courier's car (or, in some cases, in a bicycle basket), this might be an option worth looking into.
Another possible route is to look into eCommerce platforms. From peer-to-peer sales platforms like eBay and Etsy to full-service eCommerce platforms like Shopify or WooCommerce, there are plenty of sites that can help you sell your goods online.
Are you only looking to sell a few specific products, and you don't feel the need to create an online store for your business? Etsy and eBay are great options. Do you want a comprehensive web-based store to complement your brick-and-mortar operations, even after the pandemic subsides? Shopify and WooCommerce can help you integrate powerful online stores with full-service business websites to streamline your operations.
Depending on your goals, you may prefer Shopify or WooCommerce as your digital commerce platform. Shopify has plans as affordable as $29 per month, and they make it easy to get your online store up and running. They're even offering a free 90-day trial if you want to give it a shot without making a commitment.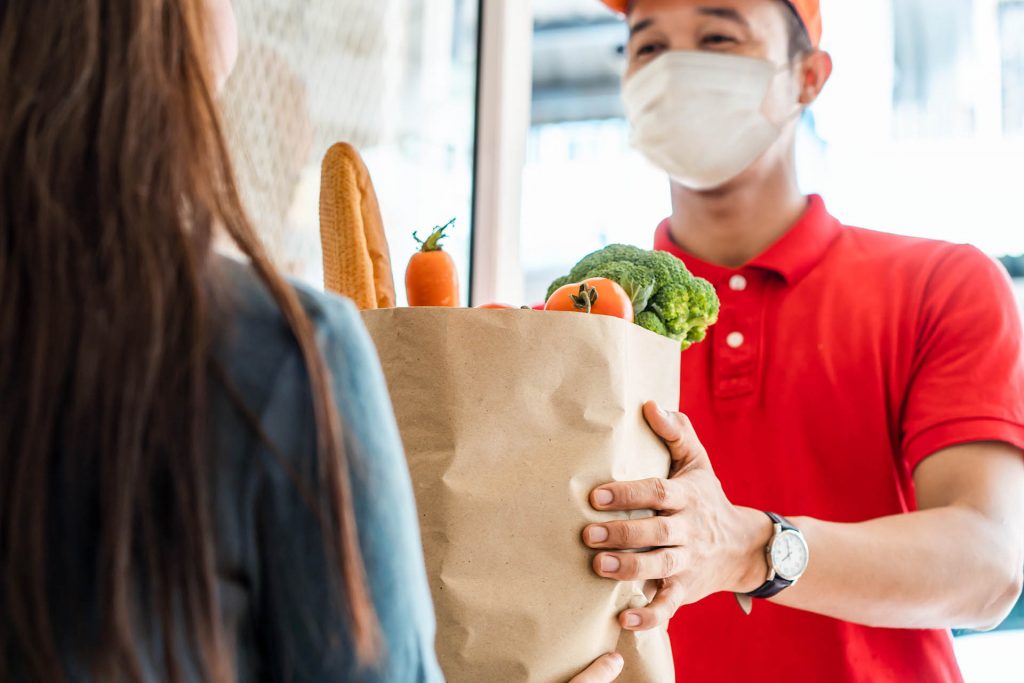 If you already have a WordPress website, WooCommerce is the way to go. They provide options to expand your existing WordPress site into an eCommerce store, and their open-source platform doesn't cost you anything to set up.
If you do plan to leverage digital commerce to help get your business through the COVID-19 pandemic, BottleStore.com has the packaging solutions you need. Take a look at our inventory on an industry-specific basis to get packaging suggestions for your market, or jump straight to our plastic container inventory page for sturdy packages that won't break or leak during the shipping process.
Keep in mind that you can always contact one of our BottleStore.com representatives if you're having trouble choosing the right containers for your eCommerce packages. They can help you choose the best options for your business, and they can even send you a sample of any package you're considering.
These are stressful, uncertain times, but by leveraging digital commerce with packaging from BottleStore.com, your retail business can greatly improve its chances of surviving the COVID-19 pandemic.
---
---