The Future of Sustainable Packaging Post-Coronavirus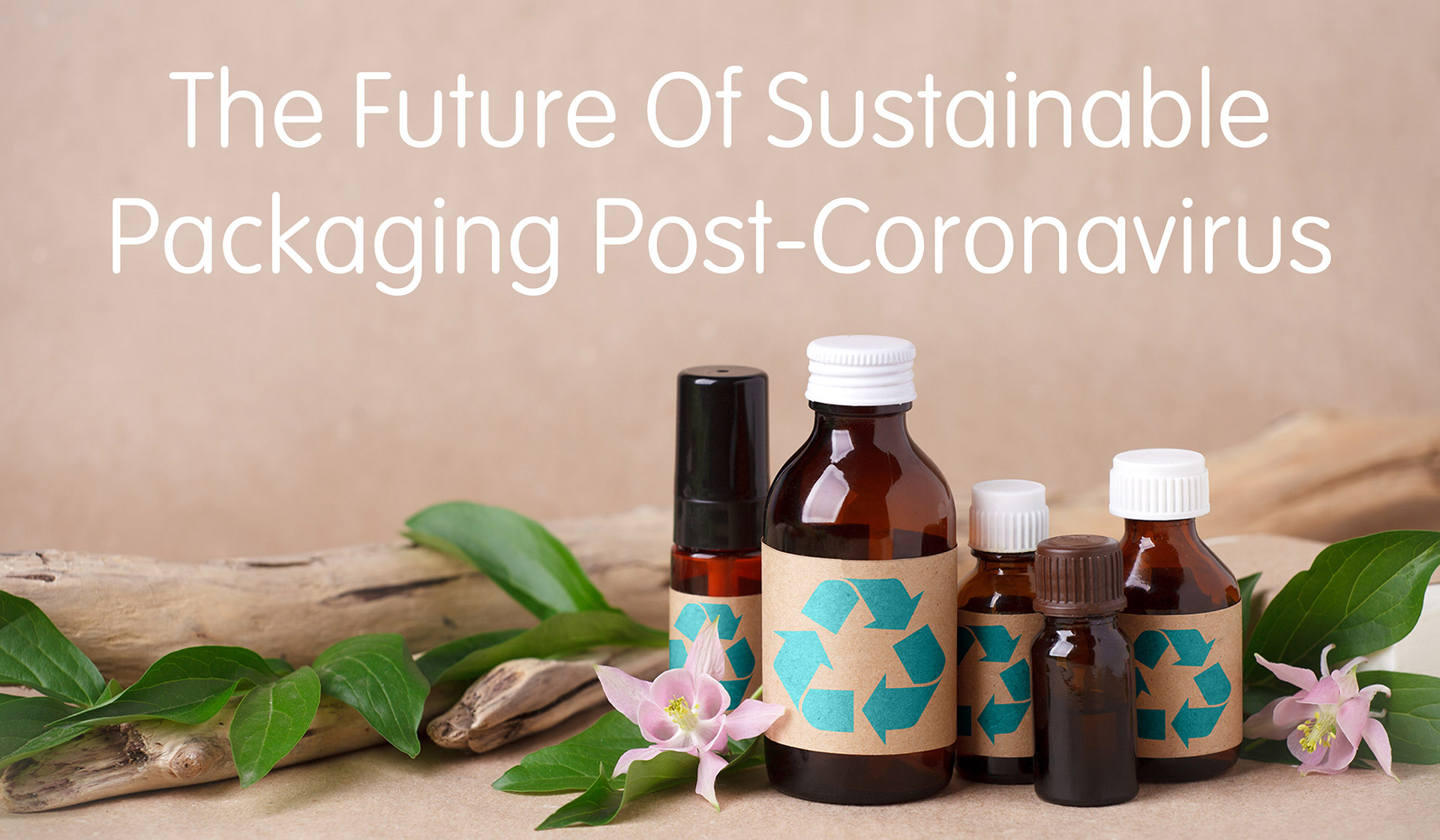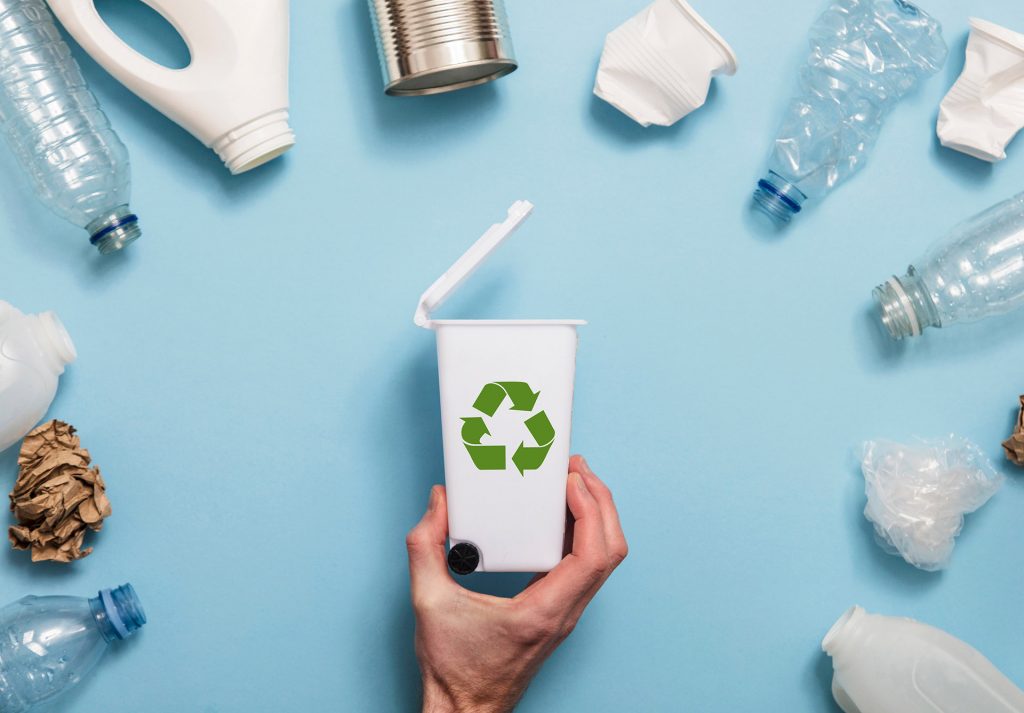 Throughout 2021 and into the following years, industry analysts expect sustainable packaging to be a high priority for consumers and manufacturers alike. In 2020, the COVID-19 pandemic shifted sustainable packaging to the backburner as consumers used more disposable items to prevent the spread of disease. Paper and plastic cups, separately wrapped food items, and takeout packaging were all in high demand due to the pandemic.
As COVID-19 subsides, sustainable packaging is returning to the forefront of consumer attitudes and people are willing to pay higher prices for products sold by eco-friendly companies. However, there are many other reasons why environmentally conscientious packaging is important for brands, especially those in the food and beverage industry. The push for increased sustainability is driving up demand for glass bottles, and although the weight of glass can make shipping more costly, glass can be recycled in a zero-waste stream, making it a far superior option to plastic for environmental purposes.
Consumers typically consider companies that use sustainable packaging to be more responsible, which is going to catch every brand's attention. In addition, many retailers now have sustainability goals, and the companies that don't comply with them are left behind. Target, for example, has some ambitious goals in the coming years, including only selling products packaged in paper if they're sourced from sustainably managed forests, and ending the usage of expanded polystyrene in packaging. Walmart is also making a strong push for sustainability, with the goal of 100% reusable, compostable, or recyclable packaging by 2025.
How are brands responding to consumer demand for sustainable packaging? Spirits manufacturer Pernod Ricard — best known for popular liquor brands like Jameson, Absolut, and Beefeater —has pledged to discontinue the use of single-use plastics and only sell products in recyclable, reusable, or compostable packages by 2025. Pernod Ricard also says that by 2030, they'll improve their recycling rates in the ten markets where their products have the lowest recycling ratios. For Pernod Ricard, this likely means replacing single-use plastic bottles with glass bottles, which are 100% recyclable.
In another exciting development, Heinz recently announced a partnership with Loop Industries, a technology firm that helps companies reduce their dependence on fossil fuels and improve their recycling practices. This partnership offers Heinz's Canadian customers the opportunity to make sustainable choices without too much hassle, as Loop will deliver glass bottles of Heinz ketchup to consumers and pick up the empty bottles when they're done. Loop will then clean and sanitize the bottles before returning them to Heinz for refilling.
This partnership with Loop is just one way Heinz and its iconic glass bottle are aiming for increased sustainability. Heinz says they want to use 100% recyclable, reusable, or compostable packaging by 2025. Aside from their glass bottles, Heinz also has several plastic bottles, which they've already taken steps to improve from a sustainability standpoint — Heinz says they improved the recyclability of nearly 300 million bottles from 2017 to 2019.
Heinz announced these decisions while also releasing survey results that showed the public's desire for more sustainable packaging. In the study, they determined that 83% of respondents want reduced packaging for grocery items, while 78% want zero-waste packaging options, 65% say they already choose sustainable packages whenever possible, and 34% of grocery delivery customers say they're willing to pay higher prices for companies with sustainable delivery options.
Some companies are going even further to build their sustainability efforts, like the new Ooho edible water bottle. The Ooho bottle is manufactured using a material called Notpla, which is composed of seaweed and other plant matter. Notpla products naturally biodegrade in a matter of mere weeks, making it an excellent option to help keep plastics out of our landfills and oceans. Notpla and Ooho are pursuing other forms of edible packaging as well, like ketchup packets and single-serve food trays.
There are also some complicating factors in the push for greater sustainability in food and beverage packaging. In Europe, the idea of carbon labeling is gaining popularity. This concept encourages companies to print the product's carbon footprint data directly on the package itself. However, this idea is getting some pushback because it might undervalue glass bottles. Due to the weight of glass, carbon labeling might unfairly favor plastics — which are lightweight and theoretically make shipping more eco-friendly — despite the fact that glass bottles are much more recyclable and reusable.
As consumer attitudes continue to shift, it's extremely unlikely that they'll move in the direction of decreased sustainability. Therefore, there is no better time than now to incorporate sustainable packaging into your manufacturing process. Not only will you help protect our environment and reduce landfill usage, but you will also feed into growing consumer demand. Market research suggests that nearly half of all American and British consumers specifically look for sustainable or recyclable packaging when purchasing everyday items — and that number will only increase as the years go by.
At BottleStore.com, we have an extensive collection of sustainable packaging options, including a wide variety of high-quality glass bottles. If you're interested in increasing the sustainability of your company's food and beverage packaging, give us a call today! One of our packaging experts will be happy to discuss the many options we have available, and we'll even send you a free sample of your chosen containers. We can also help you find the right packages for your manufacturing process.
And, of course, don't forget to ask about our generous bulk and wholesale discounts! At BottleStore.com, sustainability doesn't have to be expensive.
---
---