Tips for Labeling Your Candle Jars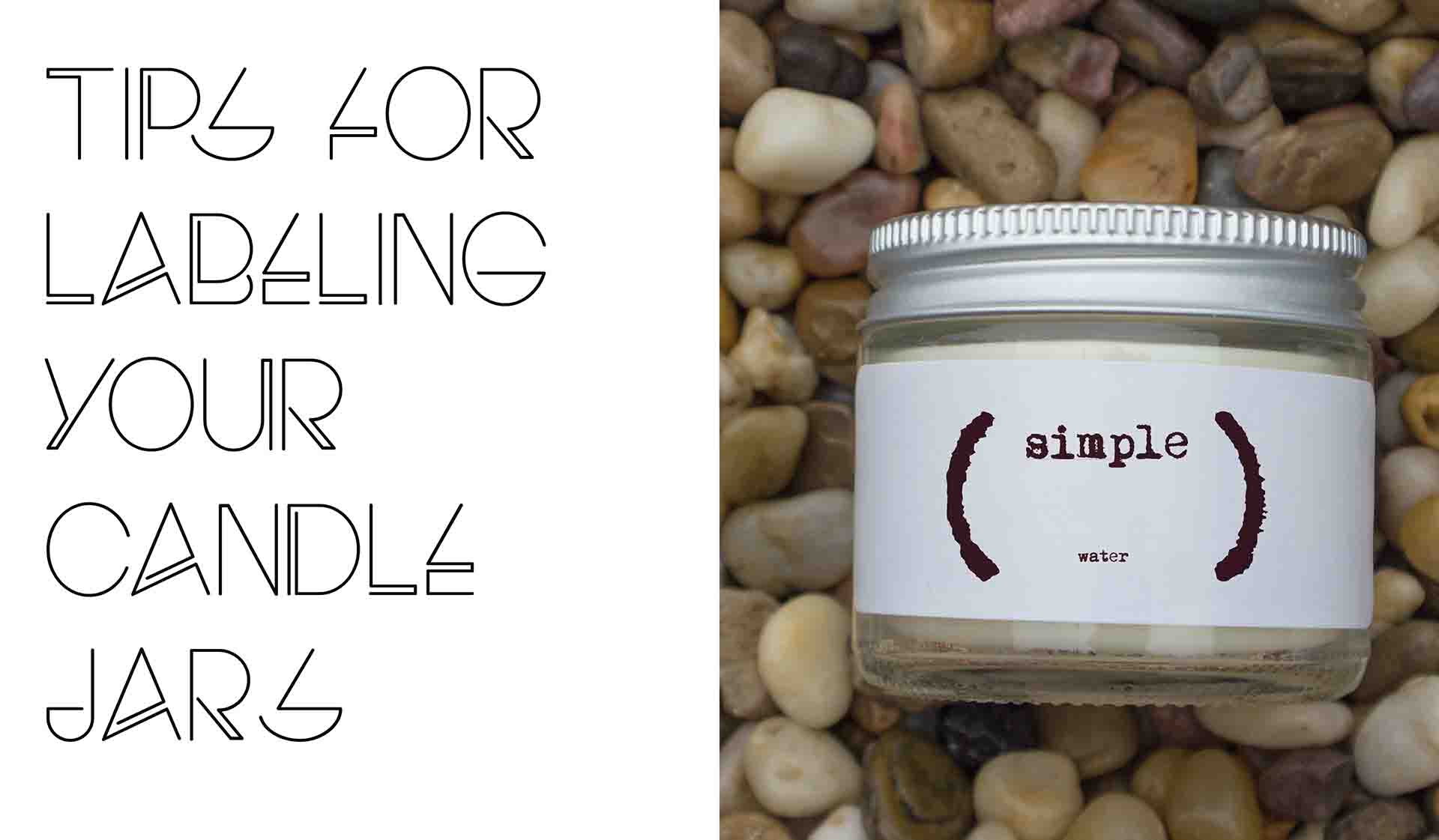 Creating labels for your candle jars involves more than a catchy name and scent details. Candle jar labeling is an important aspect of ensuring your customer's safety. The National Candle Association promotes safe candle usage and offers guidance for providing your customers with accurate labels.
If you plan on creating only container candles, you should focus on the elements of safety and label style. If you are only creating votives or tea lights that don't offer much opportunity for creative labels, you should at least attach the fire safety warnings to the bottom of the candle so they are less likely to be removed.
Tapered candles typically offer labeling opportunities only on the storage box or the plastic protective wrapper.
Candle Label Requirements
To provide your customers with the peace of mind that your candles are safe, there are several fire safety labeling elements you need to include.
Fire Safety Labels
Each of your candle products should contain the three universal fire safety rules and coordinating graphics that are recognized worldwide by the candle industry. Graphics are available on the National Candle Association website. You can download and print the following key rules for fire safety designs to incorporate into your label:
These labels are part of the ASTM F2058 Standard Specification for Candle Fire Safety Labeling. Many candle makers create a separate label affixed to the bottom of the candles that also includes candle use safety information and the product's barcode for pricing and inventory purposes.
Candle Use Safety
In addition to the graphics and three key rule lists, you should also include additional instructions for burning the candle properly. These instructions should include:
Trimming the wick to 1/8 inch at all times

Burn only on a heat-resistant surface away from drafts

Avoid burning the candle for more than four hours at a time

Store candles in a cool, dry place to protect their integrity

Stop burning the candle when the wax reaches ½ inch at the bottom of the candle jar
Safety Testing
All members of the National Candle Association should note on their labels that candles are tested and meet fire safety manufacturing regulations. As a reputable candle maker, complying with industry standards is vital to consumer confidence and consumer peace of mind.
From the Marketing Perspective

When designing your candle labels, make sure you have enough room to accommodate fire safety and candle use requirements in addition to your company logo and other product details. Creative labels can be applied to the side of your candle jar to attract the attention of shoppers. If you're creating candle tins, you can create size-appropriate labels for the top of the lid, as well as the bottom and sides.
Aspects to consider when creating your label include:
Your company name and logo

Contact information and website

Candle design name

Candle Scent

Relevant artwork

Candle weight

Burn hours

Type of wax used
If your candles are American-made, you may also want to note this information on your label. You may also consider creating special occasion candles with birthday or holiday greetings printed on the label to create a special niche for your products.
Creating an Attractive Design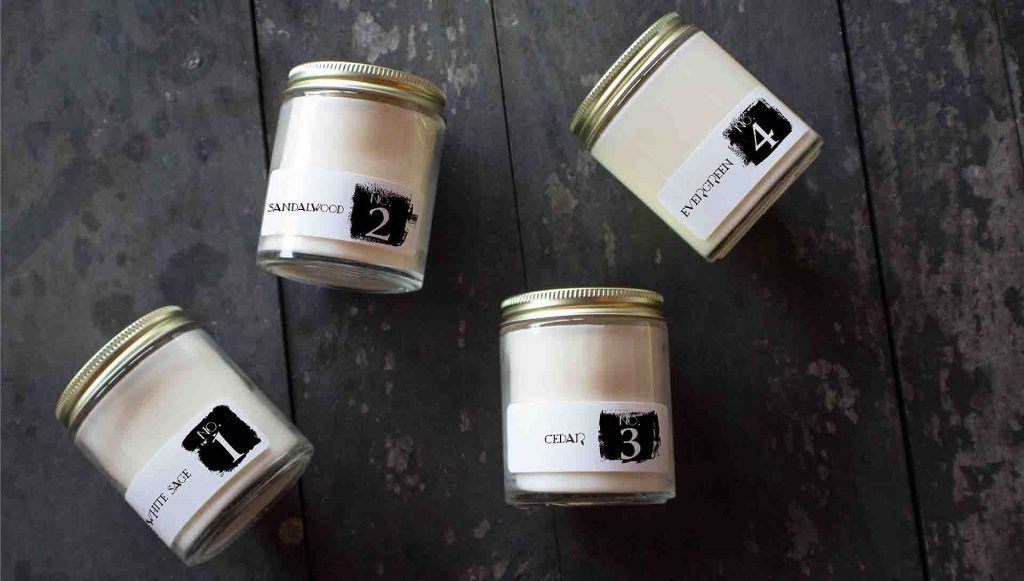 There are a number of label colors, styles, and designs to choose from when planning your label. Popular choices for modern candles include:
Matte Paper

Gloss Paper

Natural Paper (Unbleached)

Metallic Paper

Foil
Label designs for your container candles can be printed on your home computer or professionally printed and designed by a graphic artist. You also need to decide if you want to hand-label your products if you are hand-pouring your candles or if you plan to have labels applied via an automated machine.
Color also matters in the design process. You may opt to have a full-color label or choose a clear label with colored text. You may want to vary your label colors to match candle scents or wax colors to make it easier for customers to identify and differentiate between products.
Creating labels for your candle jars is a personal decision that should take into account your personality and the mission of your candle making company. Spend time creating a professional-looking, informative label that sets your products apart from the competition.
---
---