Understanding Candle Safety Standards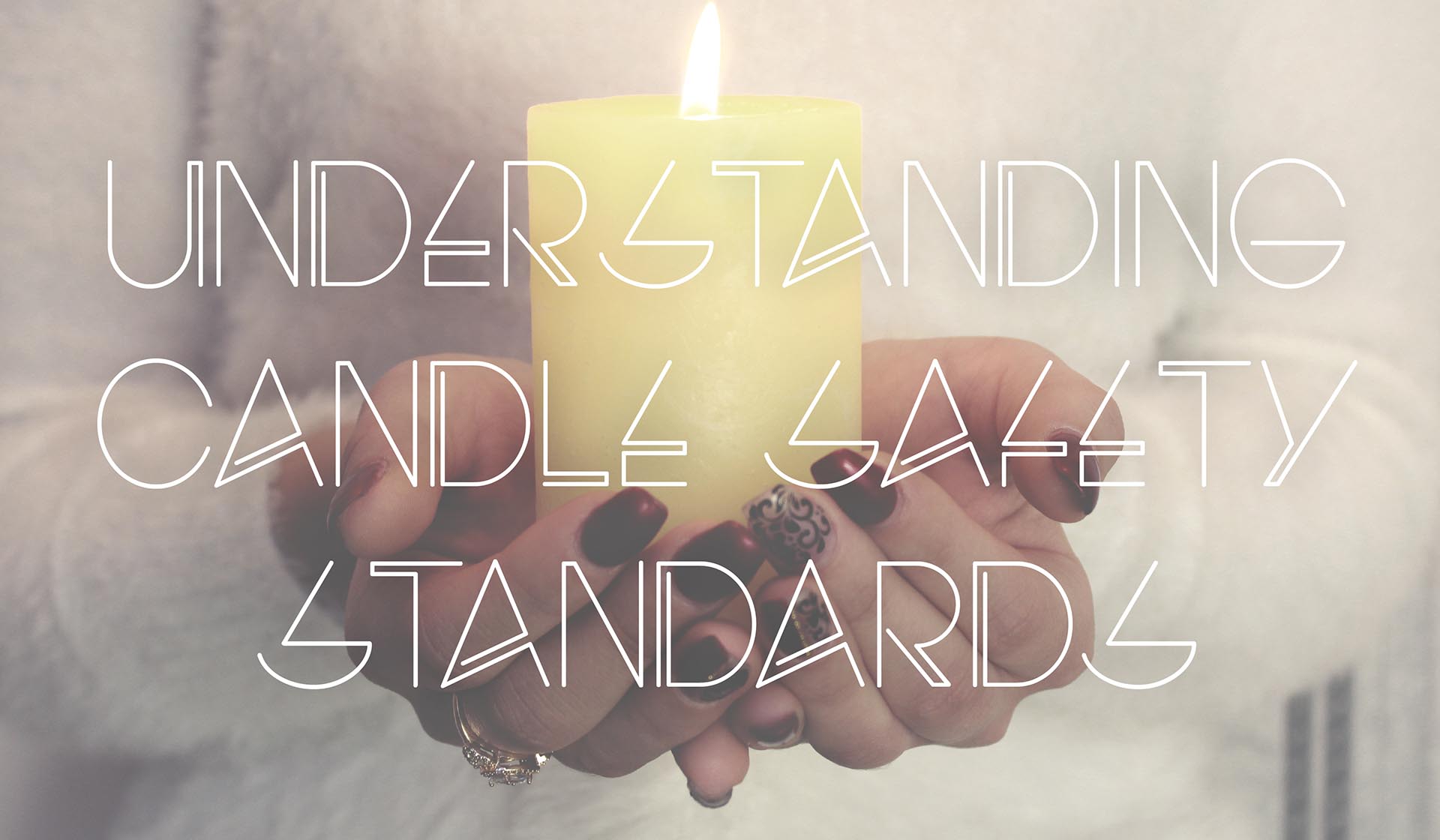 If you're starting a candle making business, it's important to understand that there's more to it than choosing attractive candle jars and pleasing scents. While those aspects of your candle business are important, a primary focus as a responsible business owner should be the safety of your customers.
The National Candle Association (NCA) has developed industry standards for candle makers in the United States. The standards are published through the ASTM International standards organization and were developed in 1997 due to an increased incidence of candle-related house fires. The U.S. Consumer Product Safety Commission (CPSC) enlisted the help of the NCA to establish industry safety standards and promote proactive fire safety in the candle industry.
In order to keep your business in compliance with candle making standards, you should familiarize yourself with the key points of the NCA protocol.
The key standards include:
Heat Strength Glass Containers Standard
For soda, lime, and silicate glass containers used in candle making, this standard calls for temper specifications and scratch testing to ensure the correct annealing procedure is used on all glass containers. This standard has been in effect since 2002.
The candle containers you purchase should be free of defects and durable enough so as not to leak, crack, or catch fire.
Fire Safety Design Standard
In 2004, the National Candle Association created this standard to address:
Maximum flame height

Tip over limits

Ignition proscription

End of useful life specifications
To prevent accidental fires, you should always ensure you are using fire safe glass or tin containers. Avoid porous materials, such as terra cotta, that will soak up the melted wax. This will essentially turn your entire candle into a flammable wick, increasing the risk of a fire.
When choosing a fire-safe candle container, rely on professional container manufacturers like Bottlestore.com that will ensure candle jars comply with National Candle Association standards. Never use a container that has not been deemed safe for candles, regardless of how you envision your packaging design.
Cautionary Labeling Standard
In addition to your design concept for candle labeling, you also need to follow the protocol for adding warning information for consumers. The NCA established the standard in 2000 to protect consumers and to advise buyers of the proper way to use a candle. This standard also promotes fire prevention tips among users.
The warning on your candle products should include:
Never leave a burning candle unattended

Keep candles away from flammable objects

Keep candles out of reach of children and pets
Candle Accessories Standard
If you plan on creating candle accessories as part of your product line, this standard will apply to your business. You'll need to understand specifications for the manufacturing, labeling, and testing of candle rings, candle holders, and candle burners.
Fire Facts
The National Fire Protection Association reports that over 9,000 house fires occur each year due to improper candle usage. Over 58% of fires were caused by burning candles that were too close to flammable materials.
Providing your customers with fire-safety information in addition to label warnings can further ensure your customer's safety. This information may include tips such as:
Trim wicks before lighting candles

Use candles only in well-ventilated areas

Keep burning candles on heat-resistant surfaces

Remove debris (matches, excess wicks) from melted wax

Never move a burning candle

Extinguish candle flames if the flame repeatedly flickers or grows too high

Never use water to extinguish a candle
These recommendations can become a part of your packaging design to make certain your customers understand candle safety. They will also appreciate that you value their safety and make standard compliance a top priority in your business.
---
---