What is a plastic double wall jar?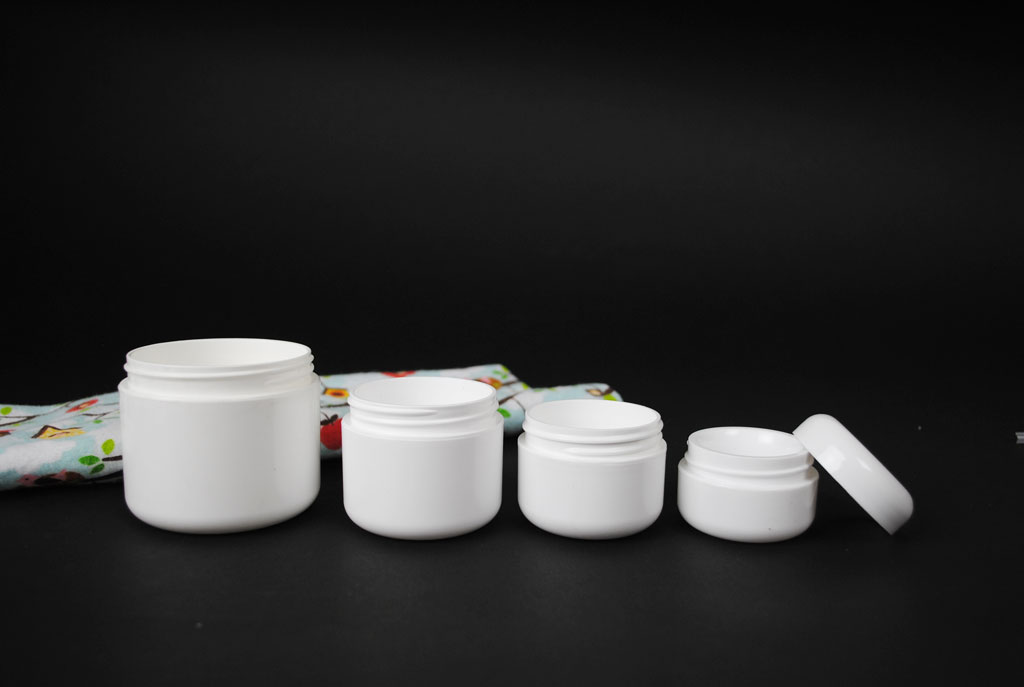 Double wall jars are made of plastic and is a high quality packaging option mainly used in the cosmetic industry. It has a glossy finish throughout and it's wide mouth design makes it ideal for personal care cream or powder products. What makes the double wall jar unique is it's two-layer construction – think of it as a jar within a jar. It allows for a small capacity (0.5oz to 4oz) to stand out among higher capacity counterparts. Since the jar is made of two layers of plastic, it is generally made in white to give it a solid look.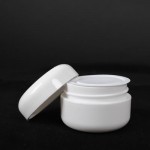 While there are many closure options that fit these jars, the plastic dome cap will give it a complete look, as the rounded corner complement the round base. Many product maker who uses these jars will also utilize a jar seal to act as a dust cover to protect their products on the shelf.
At BottleStore.com, we carry the following plastic double wall jars sizes: 0.5oz, 1oz, 2oz, and 4oz.
Advantages
High-end look when paired with dome cap
Ideal for cream based or powder based products
Double layer construction to provide additional barrier from the elements
Shop Plastic Double Wall Jars on BottleStore.com
---
---