What Plants Can and Should I Grow in My Small Garden?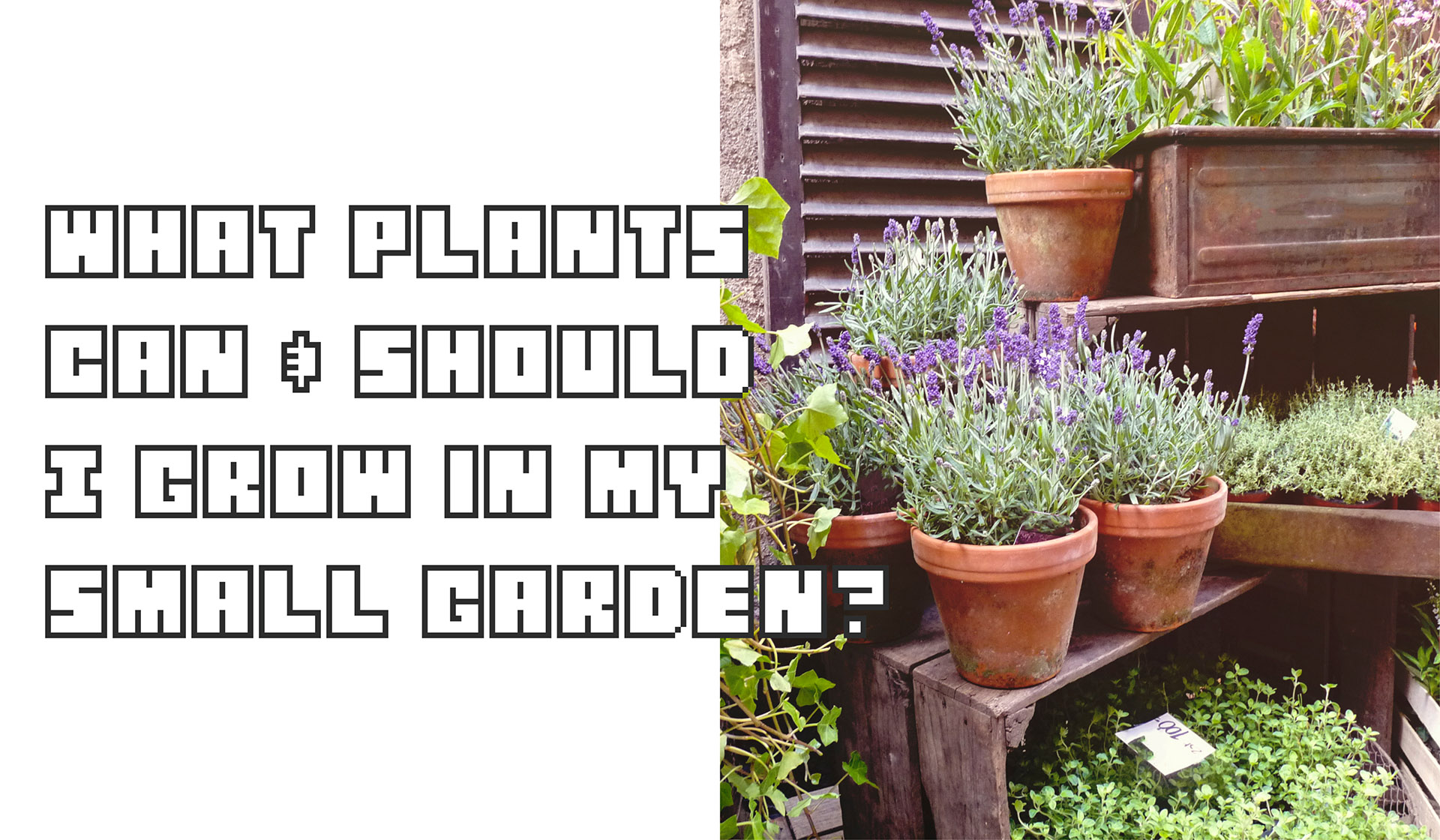 Not everyone has the outdoor space — not to mention the time or energy — to grow a large garden at home. However, even with a small slice of outdoor space, you can create a thriving garden if you choose the right method.

You can try organic container gardening, which is a type of gardening in which you plant flowers or vegetables in a pail or bucket, like these convenient pails with handles. Other popular options are to build an herb garden using glass canning jars, setting up a vertical garden with pallets, or building tiered planters to grow several different plants in the same square footage.

To take a look at your different options, take a look at our BottleStore.com Gardening and Hydroponics page, where we have a wide variety of containers, as well as sprayer bottles for applying water and fertilizer, and sturdy jugs and drums to store chemicals. Regardless of which method you choose, you need to choose the right plants for your small garden.

One great option for gardening in small spaces is growing herbs. Herb gardens can be planted in even the smallest of gardening plots because most herbs don't grow to be very big, and their root systems don't typically need a ton of space to branch out and soak up nutrients.

What if you're looking to grow vegetables in your small garden? Don't worry, there are plenty of high-yield vegetables that don't require a sprawling garden to grow. Cherry tomatoes are one of our favorite plants for tight spaces because they produce tomatoes quickly, and they can be grown in a variety of settings, from elevated raised beds to grow bags to containers.

Eggplants also grow very well in planters and containers. Even though the plant itself is quite compact, it can produce a high volume of eggplants in a relatively efficient manner. There are also several varieties of lettuce and other leafy greens that can grow well in small spaces, like rainbow chard and mini romaine. And don't forget about pole beans, which grow vertically and require little effort from gardeners.

How about options for those of you planting gardens purely for aesthetic appeal? Many flowers don't need large spaces to be able to thrive, and there are some smaller varieties that can really stand out in a small garden. We love planting bleeding hearts, lilies of the valley, roseas, and lanterns because they all produce relatively small flowers while still providing big, bold colors.

Speaking of flower gardens, how about something that provides a pleasant fragrance? There are plenty of great-smelling flowers out there, but for our money, it doesn't get much better than lavender. There are several different kinds of lavender that all smell amazing, and they work well when balanced with mugworts to produce a small garden with potent fragrance.

Of course, flowers aren't the only aesthetically pleasing plants that can thrive in small spaces. For example, there are many different kinds of evergreens that can be planted either in the soil or in containers. Evergreens are a fantastic option if you're trying to create some shade for your outdoor space, or if your space has some unattractive elements to cover up, like an ugly wall or unappealing fire escape.

No matter what you plant in your small garden, it's important to maintain a sense of balance in your garden space. Provide plenty of space between plants to let everything grow to its full potential, rather than simply cramming in as many plants as you can. This will not only help your plants grow healthier, but it also just looks better.
Do you have questions about how to choose containers for your small garden? No problem! Simply contact our BottleStore.com representatives today, and they'll help you decide which of our many container options would work best for your new garden.

---
---