Expanding Your Personal Care Brand into Hotel Amenities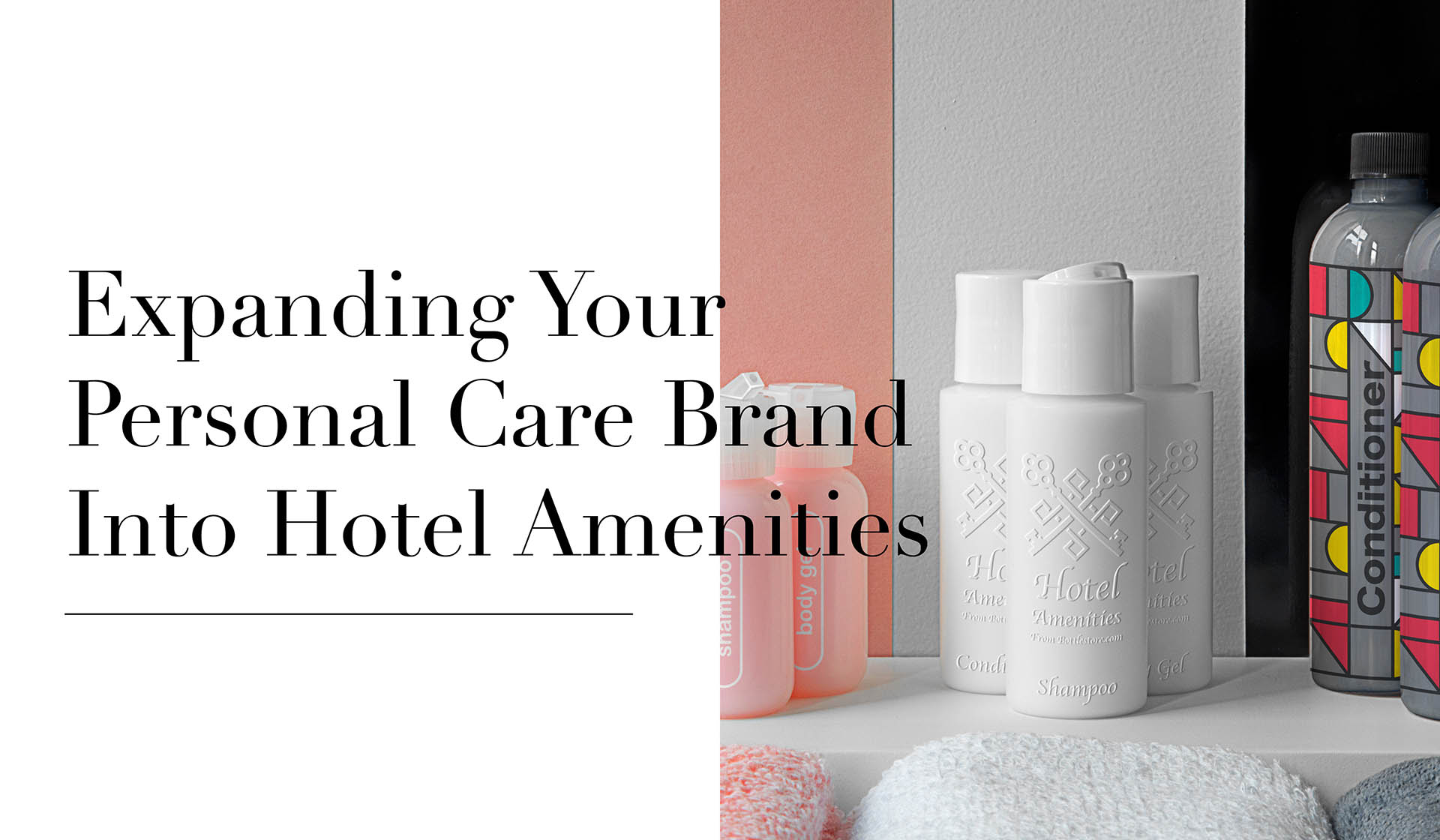 If you have a knack for crafting fine lotions or organic shampoos, the hotel industry may be looking for you. This important sector of the hospitality industry is always on the hunt for just the right items for their ever-changing guests.
There are a variety of benefits for having your personal care products available in hotels across the country, primarily the exposure your products and brand will get. Financially, the stability of supplying to leading hotels can set your business far into the black.
Additionally, hotel guests first introduced to new products in a hotel are more likely to purchase their own personal supply of care products for use at home.
If you've never really considered selling your personal care products to the hotel industry, here are a few tips to get the attention of hospitality decision-makers.
Find a Reputable Distributor
If you're able to find a high-quality distributor with reasonable terms, they may be your best bet for selling your shampoos and lotions to hotels in your local region and around the country.
Find a distributor that is already working with hotels and who have experience marketing your specific types of products. There are even international distribution companies that deal directly with hotels around the world that you can reach out to with your highest quality products.
Attend Trade Shows
The decision-makers in the hospitality industry need to stay up-to-date on the latest trends in personal care products and other hotel amenities. To stay in the loop, they will head to the many trade shows around the country to see what's hot and new.
While vendor space at many shows can be costly, it may be well worth your efforts to book a spot. Some trade shows offer a decent discount for early registration, so take the time to find out who's in charge of organizing these shows as well as the trade show dates, so that you can plan your budget accordingly.
Bring Some Samples
If you live in an area with numerous hotels or bed and breakfasts, drop in with samples of your products. While you may strike out in the larger hotel chains without a distributor, you may strike gold visiting smaller, boutique hotels that are always looking for new products to increase guest satisfaction.
When personal visits aren't an option, put on your best phone voice and start cold calling. Draft a script for the first few calls so you remember what to say and get comfortable with your pitch. Be willing to mail some samples to the person in charge of choosing guest room amenities.
Follow Up on Industry News
There are a lot of industry news publications for the hotel industry that can give you valuable information about who's who in the business. This can give you a leg up in contacting exactly the right people to pitch your products.
You can also research online directories where you can register your company name and products. Reputable directories are a go-to place for hotel staff to find new products and suppliers. Many directories offer free registration and are advertised in hotel industry publications.
In preparation for your pitch to the hotel industry, make sure to have an adequate supply of sample sizes of your personal care products. The packaging experts at BottleStore.com offer a large inventory of trial sized bottles and jars that can boost your personal care products' look and appeal. The durable plastic and glass containers also ensure your products arrive intact further increasing the reliability and quality of your personal care brand.
https://www.hospitalitynet.org/news/4083795.html
https://slate.com/human-interest/2015/08/hotel-toiletries-how-are-the-soaps-and-lotions-in-the-bathroom-chosen.html
https://www.nytimes.com/2012/05/31/fashion/hotels-upgrade-beauty-products-in-rooms.html
---
---