Woman Millenial-Owned Food And Beverage Brands That Are Taking Over The Industry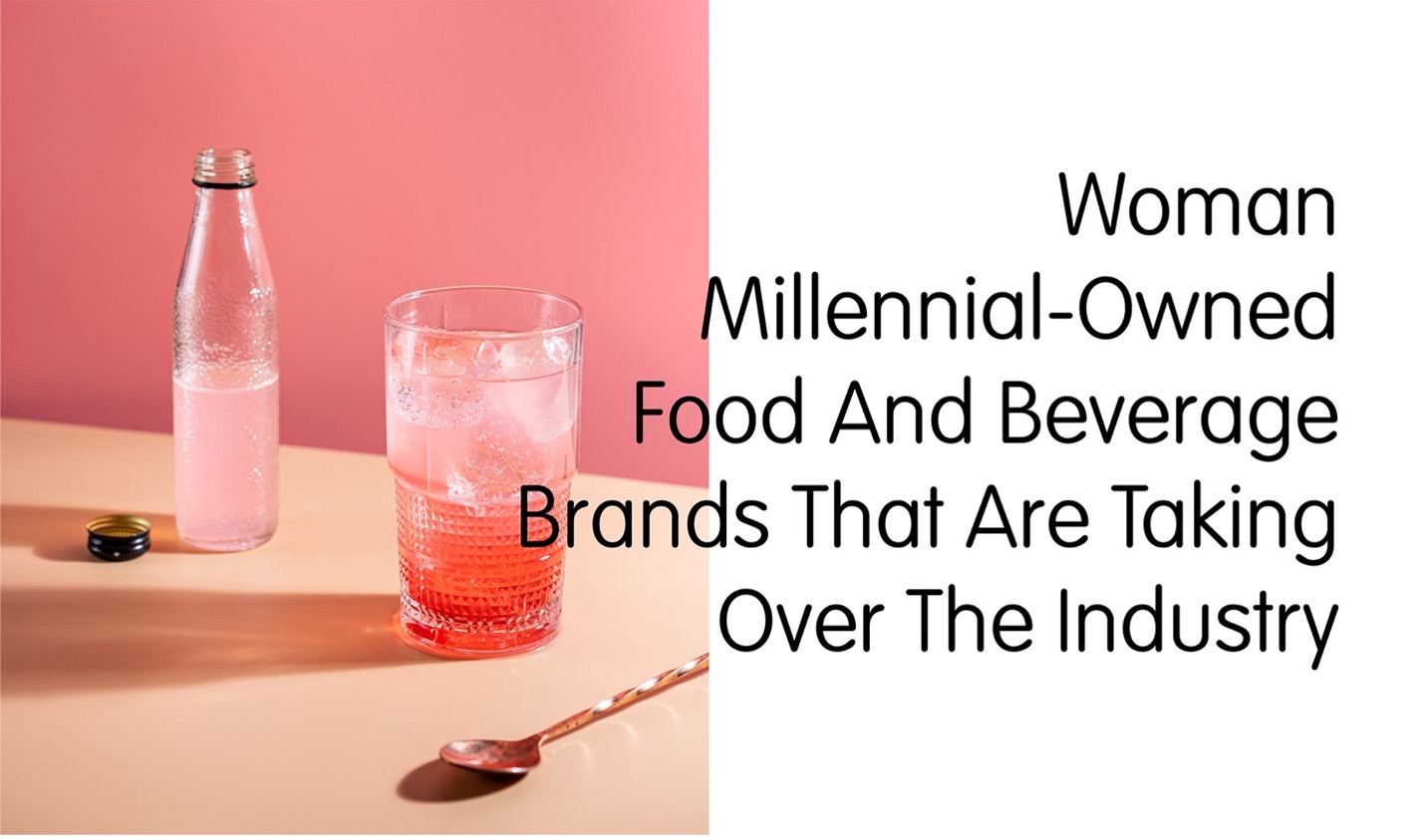 The food and beverage industry is getting an influx of new talent over the last few years, as more and more millennials push into this market with exciting new products. While many legacy brands are still in solid positions in this industry, new products created by young women entrepreneurs claim their fair share of the market. These innovative products create fresh favorite food and beverage brands by the day, so let's look at five of these companies and the young, successful entrepreneurs behind them.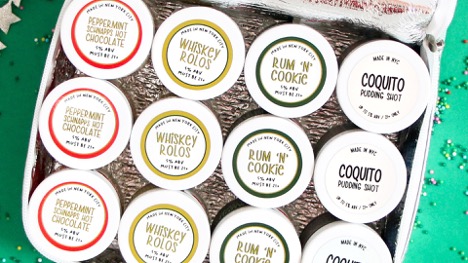 Spoonable Spirits
When she was an undergrad, Kelli Lipson loved taking Jell-O shots with her friends at parties. After receiving her bachelor's degree, Kelli took a job at the Food Network television channel, where she learned all about the latest trends in desserts. At the time, America was right in the middle of its 2000s cupcake craze (remember when everyone was obsessed with cupcakes for a couple of years?). Kelli liked the idea of a portable, shareable dessert but thought that the cupcake trend was overexposed.
That's when she came up with the idea of Spoonable Spirits: individually portioned cups containing pudding and gelatin mixed with booze. Once she had nailed down a few of her favorite flavors, she bypassed the traditional business funding routes (like courting venture capital firms). Instead, she entered her desserts into business startup competitions. Kelli used the winnings from these competitions to launch her business and create a physical restaurant space in New York City. Young entrepreneurs are known for their innovative thinking, and Kelli has undoubtedly put her ideas to good use!
Kuli Kuli Foods
When Lisa Curtis was in the Peace Corps, she spent time in the African nation of Niger, where local women introduced her to a regional plant called moringa. Before Lisa started her food brand Kuli Kuli and brought moringa to the United States, American cuisine essentially did not use the ingredient.
Moringa has a grassy, bitter flavor that pairs well with spicy notes. It includes many helpful vitamins and minerals, and there is also some evidence that it is effective against inflammation, depression, viruses, fungal infections, and more. When Lisa returned to the U.S., she launched Kuli Kuli Foods to sell moringa energy bar snacks. With some help from two successful crowdfunding campaigns and investment by Kellogg, Kuli Kuli was off and running.
Today, you can find Kuli Kuli Foods products in thousands of nationwide stores, including in chain outlets like Kroger, Sprouts, Whole Foods Market, Albertsons, and Wegmans, making them another example of young entrepreneurs making noise in the food and beverage space. Their product line now includes chocolates, superfood powders, energy drinks, teas, etc.
Bubble
Bubble is another food and beverage brand launched by a young woman entrepreneur. Jessica Young founded Bubble to make healthy foods more readily available for consumers, leveraging her experience working with other direct-to-consumer food brands like Ritual and Daily Harvest.
Like these other brands, Bubble ships food straight to customers' doors. The difference? Bubble promises no junk food and no memberships required. The brand also integrates input from wellness experts, including chefs, personal trainers, professional athletes, and wellness coaches. With every Bubble box that lands on your doorstep, you know you're only getting the best in healthy, organic food.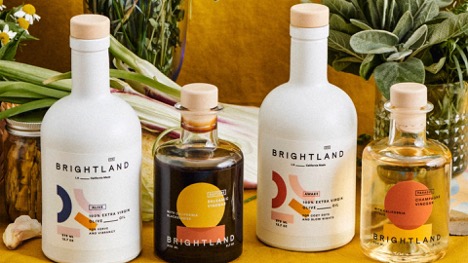 Brightland
Artisanal olive oil has become a trendy gift item, and Aishwarya Iyer is one of the young entrepreneurs bringing it to your table. Brightland aims to provide customers with the freshest and most authentic olive oils available, grown on a family-owned farm in California. When Aishwarya learned how much olive oil in America is either low-quality or heavily altered with other ingredients, she decided to tackle the problem by becoming a food entrepreneur.
Brightland's journey to widespread distribution started with carefully chosen outlets, focusing primarily on companies offering direct-to-consumer food products. Once the company had a foothold, Aishwarya expanded her business to incorporate upscale retailers and organic grocery outlets. Today, you can find Brightland's highly regarded olive oils from coast to coast.
Project Juice
Another of our young entrepreneurs, Devon Briger, had trouble finding cold-pressed juice after moving from New York City to the Bay Area. Devon teamed up with her Project Juice co-founder Rachel Malsin to start their beverage brand as juice entrepreneurs. The business got off to a humble start, with Devon and Rachel producing juices from their own homes and selling them to local distributors.
These young women entrepreneurs eventually launched a brick-and-mortar location, where a venture capital group discovered them. After a round of investments, Project Juice expanded to five retail locations and partnered with large companies like Ritz-Carlton and Neiman Marcus to distribute its drinks at eight more locations.
In Conclusion
The biggest challenge we had in putting this article together was narrowing it down to just a handful of young entrepreneurs! These millennial women have significantly disrupted the traditional food and beverage brands, and we can't wait to see what they have in store next.
If you own a food and beverage brand and you'd like some assistance with packaging your products, reach out to BottleStore.com at your convenience! We're always happy to help food entrepreneurs find the right packaging solutions for their products.
---
---