What Hotel Amenities Do Hotel Guests Appreciate Most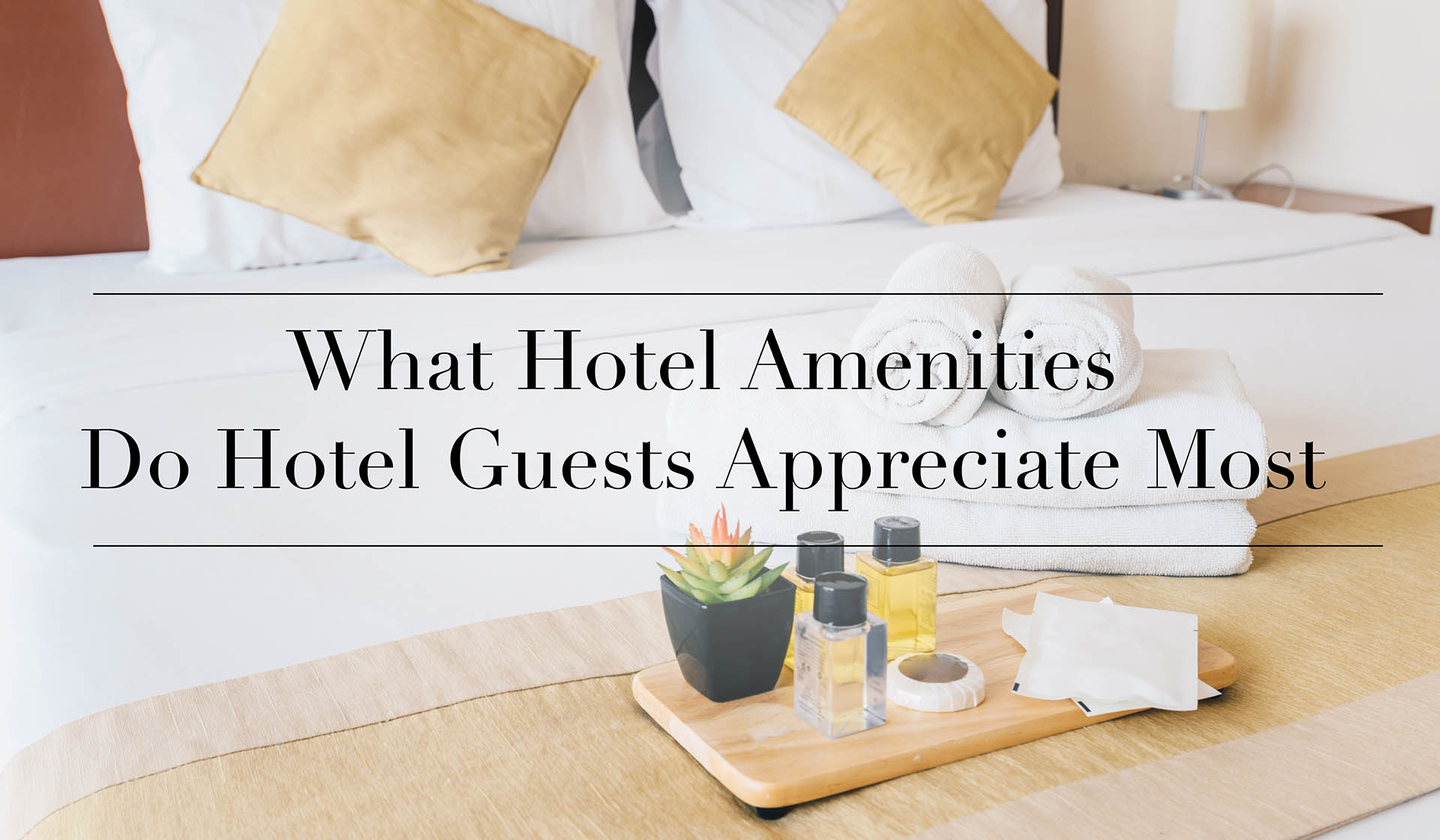 If you've ever stayed in a hotel, you can understand the excitement you feel finding great new products on the bathroom counter. In fact, you may have even discovered some new favorite shampoos and lotions in your travels.
For this reason, as a personal care products maker, you should consider the sales and marketing benefits of having your products placed in a hotel bathroom.
To better understand what direction you should be taking with your brand and product line, it helps to understand what hotel guests actually want. Here's a list of the most popular and appreciated hotel amenities that keep guests coming back time and again.
Comfortable Beds and Supportive Pillows
Travelers arriving at hotels often spend a good deal of their day on the go. Guests appreciate both a comfortable bed and high-quality pillows to promote a restful sleep.
There's a noticeable difference between the beds and pillows provided at an average hotel and those available at high-end establishments. Guests are after soft, plump pillows that support their heads and help them relax. They also want beds and linens that are just right – breathable, comfortable, and the right size for their body type.
Versatile Toiletries
The excitement factor of the bottles of hand soaps, lotions, and shower gels is a big deal for many hotel guests who now prefer full-sized bottles of products over traditional tiny containers.
Some lower end hotels offer nothing in the way of shampoo or facial bars, opting to sell sample sizes in their in-house gift shop. Other hotels select generic brands that aren't suitable for all skin types and hair needs. There are also larger hotel chains like Hyatt that go the extra mile and offer complimentary floss, makeup removers, and other deluxe toiletries upon request.
What hotel guests are really after are pH-balanced, high-quality soaps and shampoos that are refreshing, smell good, and make them feel clean. They also enjoy unique brands that factor in extra benefits, like aromatherapy and ingredients that enhance relaxation and stress relief.
The full-size bottle preference means less asking housekeeping for extras and less struggling to squeeze the last few drops of a container just to finish a shower.
Full-sized Bath Towels
After a refreshing, relaxing shower, the last thing a hotel guest wants to do is dry off in a thin, lint-bearing piece of bleached out fabric.
There's a lot of luxury in a full-sized, plush bath towel that completely covers the body. More hotels are stocking bathroom shelves with multiple full-sized or oversized towels for the ultimate in personal comfort.
In addition to supplying enough bath towels to accommodate in-room guests, there's also a demand for a sufficient supply of soft hand towels and washcloths for the duration of the guest's stay.
Accessible Comfort Drinks
While many travelers are grateful for the convenience of room service or the alcohol selection in the mini bar, they also prefer the option to have free, 24/7 access to a cold glass of water, hot water for tea, and fresh-brewed coffee.
Additionally, hotel guests want more than a basic bottle of water or paper cups for their complimentary beverages. They appreciate the option to use real glassware and coffee mugs in a nod to home comforts.
A free bowl of fruit is also a nice option for guests looking for a quick, yet nutritious snack.
A Signature Welcome
Anyone that has ever stayed at the DoubleTree hotel chain understands how welcoming their signature warm chocolate cookies are.
As hotels continue to compete with Airbnb and other independent housing options, they need to step up their game and offer a little something extra to enhance the guest experience.
Many hotels are capitalizing on the gift of giving and offer free favorite customer amenities like:
Headphones
Body pillows
Day-use bikes
Shoe-shine kits
Slippers and robes
At the Hard Rock Hotels, guests can even request a complimentary guitar for a day to get their practice hours in.
If you're hoping to align with hotels and grow the hotel amenity side of your business, you can find unique, high-quality packaging options to increase the appeal of your products at BottleStore.com, including full-size plastic bottles and jars. If you need help selecting the right containers for your business, reach out to one of our team members for personalized assistance.
https://businessblog.trivago.com/room-amenities-hotel-guests-want/
https://www.gobankingrates.com/saving-money/hotels/things-hotel-give-free/#2
https://doubletree3.hilton.com/en/about/cookie.html
---
---