Expanding Your Restaurant Business To Offer More To-Go Options And Groceries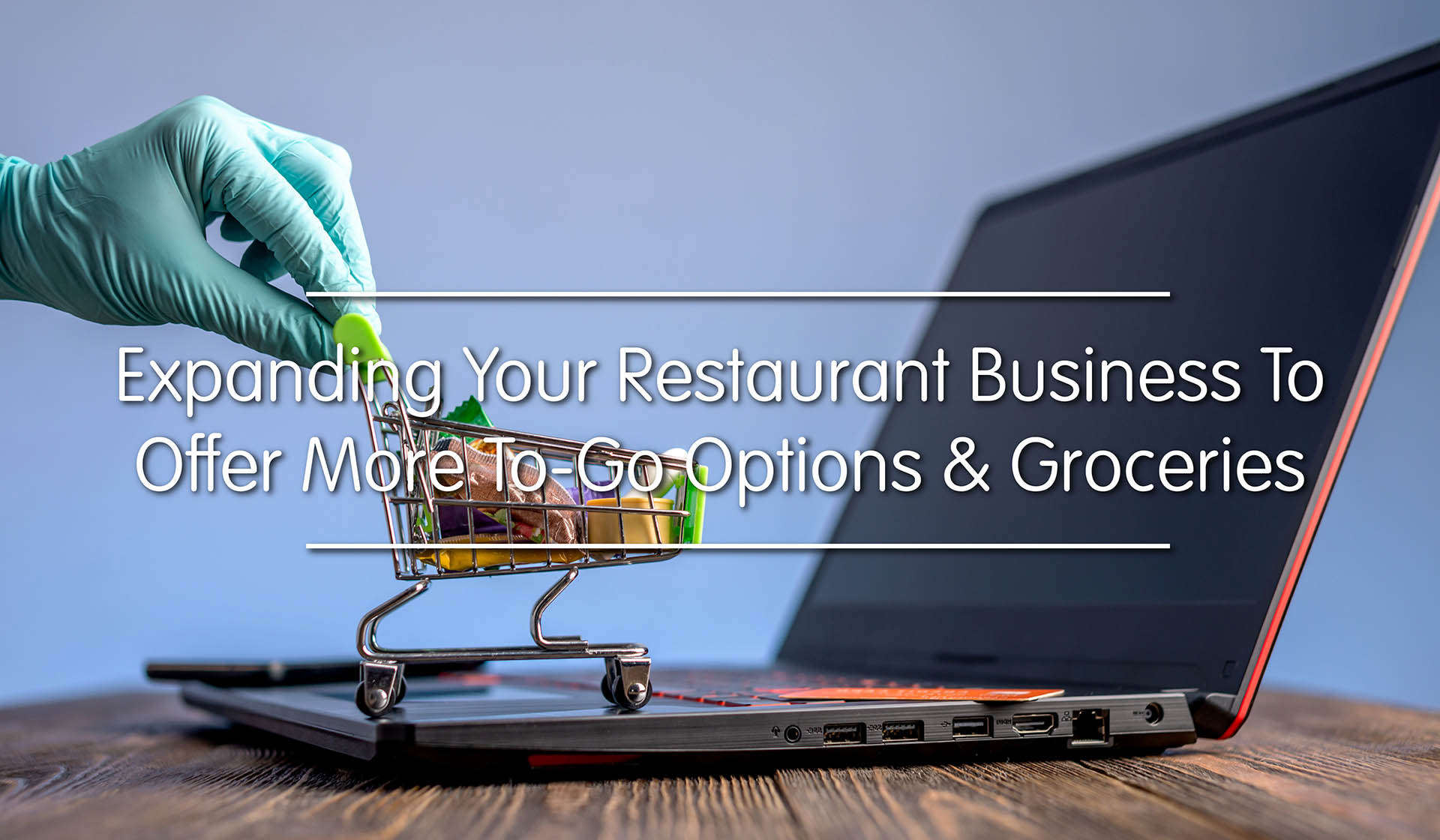 Many aspects of life in America have changed dramatically since the COVID-19 outbreak first struck, one of which is the lack of in-person dining at restaurants across the country. As our nation slowly reopens one state at a time, restaurants are able to welcome patrons back to their dining rooms, but strict limits on capacity and uncertain consumer attitudes likely won't help in-person dining rebound to profitability.
Recent studies show that even when restaurants are legally allowed to reopen their dining rooms, they may struggle to bring customers back. In fact, a recent study of more than 6,000 Americans showed that when state and local governments approve restaurants to once again offer in-person dining, the vast majority of consumers might still have some reservations about eating out.
Only 15% of all respondents said they would feel safe enough to eat indoors at a restaurant once their state reopens, compared to 73% who said they would not, and 12% saying they weren't sure. The numbers on outdoor dining are a bit better — 36% said they would be comfortable, 46% said they wouldn't feel safe enough, and 19% said they were undecided — but still not great.
Especially when you factor in the thin profit margins of the restaurant industry and restrictions temporarily capping most restaurants at 50% capacity, it's clear that many restaurant owners need to pivot their business plans in order to remain profitable. One option that's becoming increasingly popular is expanding to-go and delivery options, as well as offering grocery items.
It shouldn't come as a surprise that grocers are experiencing tremendous growth in the midst of the coronavirus pandemic. After all, we all have to eat somewhere, and if we're not doing it at restaurants, it's only logical that we're preparing more meals at home.
In March, grocery stores saw sales climb by 30.9% year over year, partially due to consumers hoarding essentials amidst concerns about the state of global supply chains. Even though those fears had largely been assuaged by the time the calendar turned to April, grocers still saw their sales rise by 12% from the previous year.
Of course, one option for restaurant owners looking to increase their sales during these uncertain times is to expand delivery and takeout options. Even restaurants that have never previously offered delivery are now embracing apps like Uber Eats and DoorDash, simply because they may not have a choice. If a restaurant wants to survive the pandemic, it's vitally important to find a way to keep providing customers with meals without requiring them to venture inside your establishment.
Another solution is to start offering grocery items in addition to prepared foods. From major chains like Panera to smaller mom-and-pop restaurants, many restauranteurs are embracing grocery sales to boost their profits. If you own a deli, why not start offering sliced meats that your customers can take home to make their own sandwiches? If you operate a coffee shop, perhaps it's time to start selling bags of your coffee beans. In some areas, it's even legal to provide alcoholic beverages via pickup or delivery.
If you want to offer more to-go food and beverage items — or if you're looking to expand your restaurant's offerings to include grocery products — you'll need packaging for these items, and BottleStore.com is here to help. We're confident that you'll find the reliable food-safe packages you need on our food and beverage packaging page.
Whether you need plastic containers to transport food or grocery items, beverage bottles for to-go drinks, or our wide variety of craft beer or liquor and spirits packaging options, BottleStore.com can help your restaurant reach your takeout and grocery goals.
If you're having trouble making a decision, contact one of our BottleStore.com packaging experts for assistance. Our representatives can help you find the perfect packages for your restaurant's expanded offerings, and they'll ship you a sample of any of our packages if you're still uncertain.
Once you've found the right packages, our bulk discounts and free shipping in the continental U.S. on orders exceeding $250 will help you stock up on the packaging you need, without breaking the bank. It's a tough time for restaurant owners, and BottleStore.com is here to help any way we can.
---
---