Navigating The Post-COVID Economy: How Small Business Can Transition to eCommerce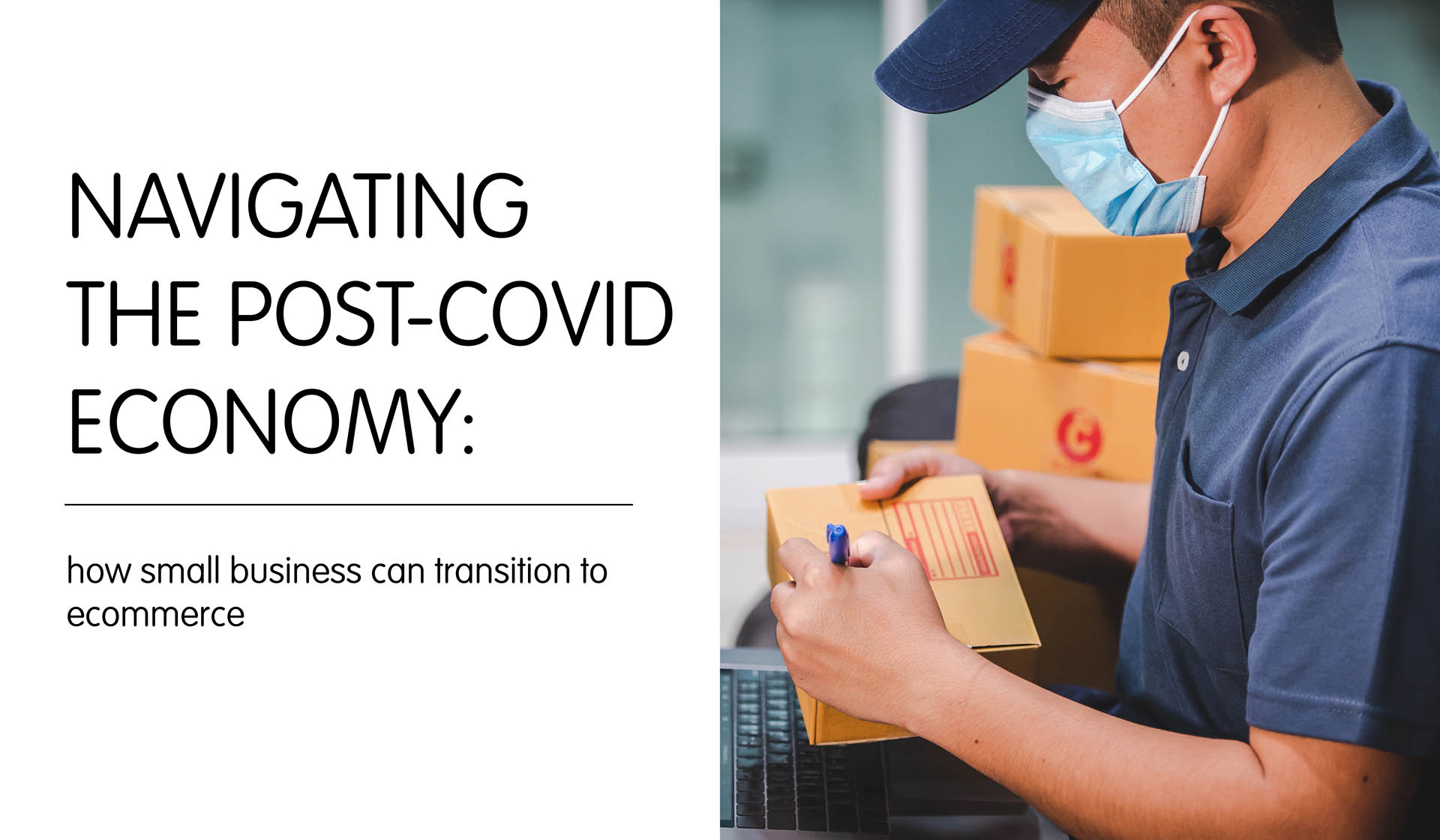 As our society transitions out of the COVID-19 pandemic, several aspects of the world as we know it are rapidly changing. Many restaurants and bars are transitioning away from in-person dining to takeout and delivery, a wide variety of retail businesses are offering curbside pickup, and many small businesses are turning to eCommerce to help make up for a lack of foot traffic in their stores.
Even when the pandemic subsides, it's likely that many of these behaviors will stick around for a while, and perhaps even permanently. A recent survey of more than 6,100 Americans by Slate revealed some interesting statistics. The survey told people to imagine that their state and local governments have lifted their stay-at-home orders, and asked whether they would feel comfortable partaking in a variety of activities.
On the question of whether they would go shopping in person at a nonessential business, the responses were split nearly right down the middle — 42% of those surveyed said they would, 41% said they would not, and 17% said they remained uncertain. Even in a best-case scenario regarding those undecided respondents, that means that less than 60% of Americans think they will feel safe shopping in person anytime soon.
With this in mind, there has never been a better time to transition your small business to eCommerce, and BottleStore.com is ready to help. If you've never offered your products online before, let's discuss how you can build an eCommerce framework for your business.
The first step is to choose which eCommerce platform you'd like to use. This can get a bit overwhelming if you're just getting started in the world of online selling, as there are dozens of reputable companies offering eCommerce platforms at reasonable rates.
In our opinion, your best bet is to go with one of the industry leaders, because they have successful track records and large rosters of current clients. It's hard to go wrong with Shopify, arguably the most well-known eCommerce platform in the world today. Their plans range from $29 per month to $299 per month, and they have a broad selection of options and settings to make sure you're offering your customers exactly what they want. In addition, at the time of this writing, they're offering a 90-day free trial.
Another great option is WooCommerce, especially if you already have a WordPress website for your business. WooCommerce is an open-source platform that's integrated with WordPress, making it incredibly easy to expand your business to eCommerce. WooCommerce's platform itself doesn't cost you anything if you already use WordPress, but they do have some paid a la carte options like themes and development assistance.
Using a reputable eCommerce platform like Shopify or WooCommerce will help you set up your product pages and design the look and feel of your online store. Of course, the shift to eCommerce will also require you to make some changes in the area of packaging. You'll need to make sure you have the packages you need to safely and securely ship your products across the country, and perhaps around the world as well!
Thankfully, BottleStore.com has everything you need to ship your goods directly to your customers. Take a look at our wide selection of plastic containers and glass containers, or check out our industry-specific container catalog to find packaging options for your products.
Another way BottleStore.com can help your eCommerce business thrive is by offering our pallet pricing and discounted freight shipping for wholesale orders.
If you're having trouble choosing which packages are right for your products, contact one of our BottleStore.com representatives today. Our expert team members can help you decide which packages to purchase, and they'll also send you a free sample if you'd like to try before you buy.
The business world is changing as a result of COVID-19, but BottleStore.com can help you position your business for success today and into the future. Contact us today!
---
---