The Dietary Supplement Health and Education Act of 1994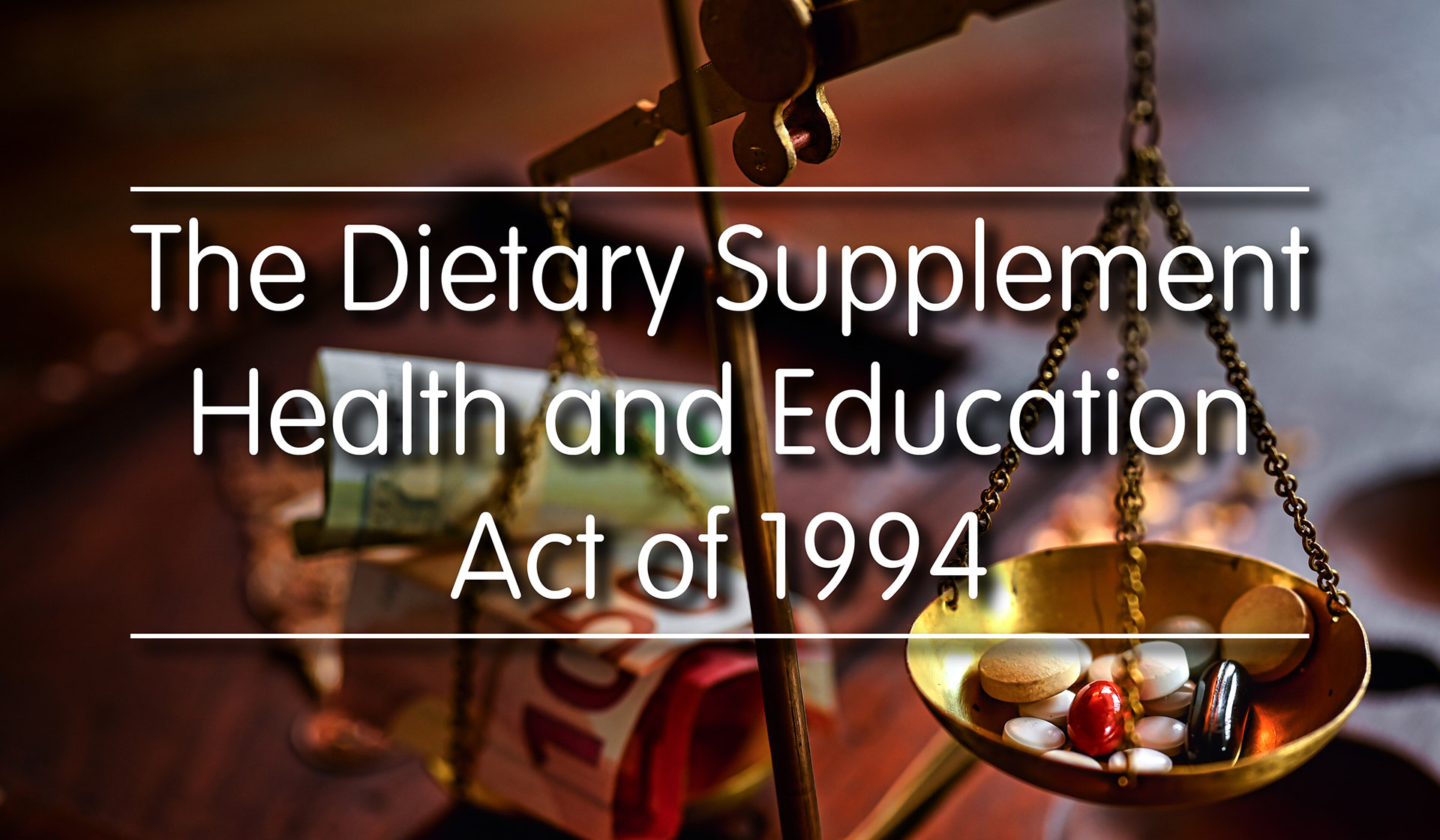 Back in the eighties and nineties, the United States was trying to find a way to boost the effectiveness and power of the Food and Drug Administration (FDA). Several potential bills found their way to Congress in these years, including the Nutrition Advertising Coordination Act of 1991, which took aim at regulating the advertising and product labeling practices of vitamin and dietary supplement manufacturers.
As a result, some large companies that manufactured vitamins and supplements did everything they could to undermine the government's efforts. They hired lobbyists to try to get the bill shot down, and they launched an extensive advertising campaign to tell the public a half-truth that the FDA planned to entirely ban vitamin and dietary supplements.
After the Nutrition Advertising Coordination Act of 1991 failed, a bipartisan coalition of senators — led by Utah's Orrin Hatch (a Republican) and Iowa's Tom Harkin (a Democrat) — launched an effort to pass the Dietary Supplement Health and Education Act of 1994. The bill quickly passed a vote in the Senate and was passed through the House with no objection. On October 25, Bill Clinton signed it, making it legally enforceable.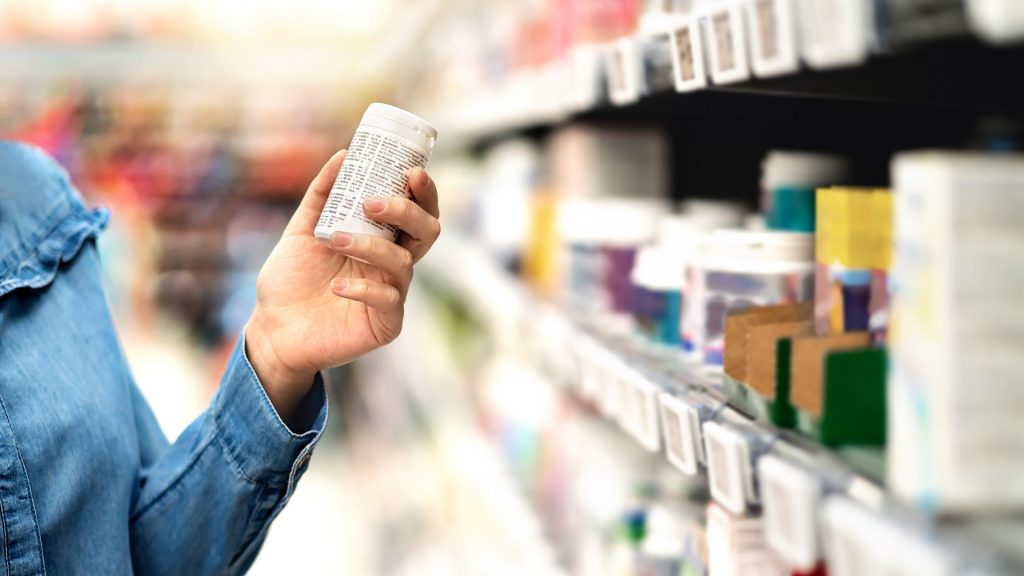 So, what exactly did the Dietary Supplement Health and Education Act of 1994 do? Most importantly, the Act laid out a strict definition of what does and does not qualify as a dietary supplement. Specifically, it dictated that a "dietary supplement" had to include at least one ingredient that actually supplements the user's diet. For example, ingredients like vitamins, minerals, amino acids, herbs, and other botanicals met the Act's definition.
In addition, the Dietary Supplement Health and Education Act of 1994 introduced guidelines for the proper labeling of dietary supplements. This included clearly labeling the product as a supplement that is meant to be ingested while differentiating the product from actual foods.
The Act introduced requirements for a broad selection of information to appear on the label of a supplement product. For instance, the label must include the word "supplement," indicate the number of pills (or capsules, tablets, gummies, etc.) inside the bottle, and provide a "supplement facts" label indicating serving sizes and percentage daily values (just like nutrition facts labels for food products).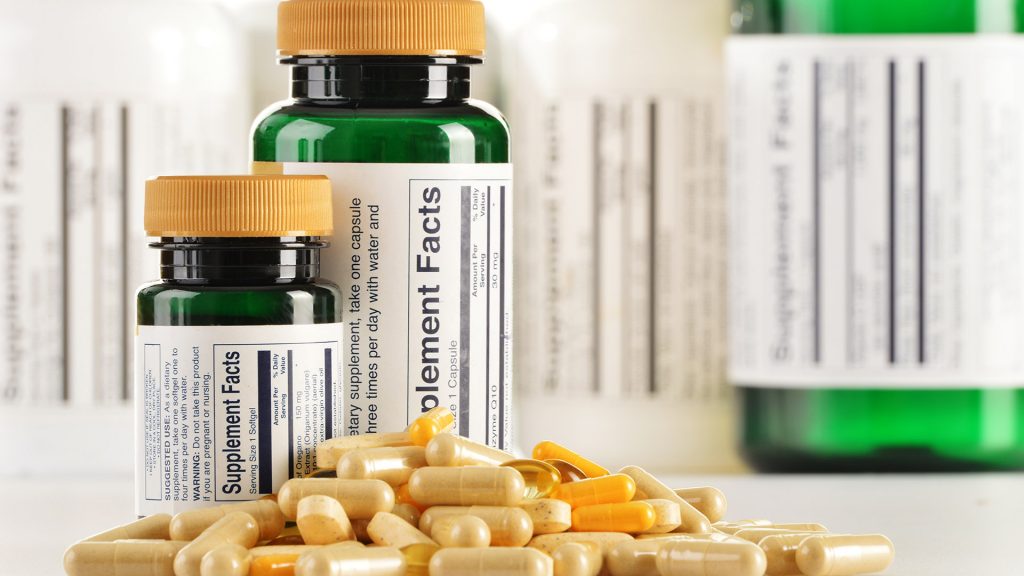 These requirements also include indicating which part of a plant was used to create botanical products, the name of the manufacturer, the location where the supplement was manufactured, a list detailing every single ingredient in the supplement (using their common names, not scientific designators), information about any potential issues that could arise from using the product, and any other information the manufacturer deems relevant.
Furthermore, the Act specified that every vitamin and dietary supplement pill bottle includes the following disclaimer, word for word, if the supplement claims to improve the user's wellbeing: "This statement has not been evaluated by the Food and Drug Administration. This product is not intended to diagnose, treat, cure, or prevent any disease."
The other major development of the Dietary Supplement Health and Education Act was the fact that it established regulations for marketing dietary supplements as drugs. The Act dictated that dietary supplements can only be marketed as food products.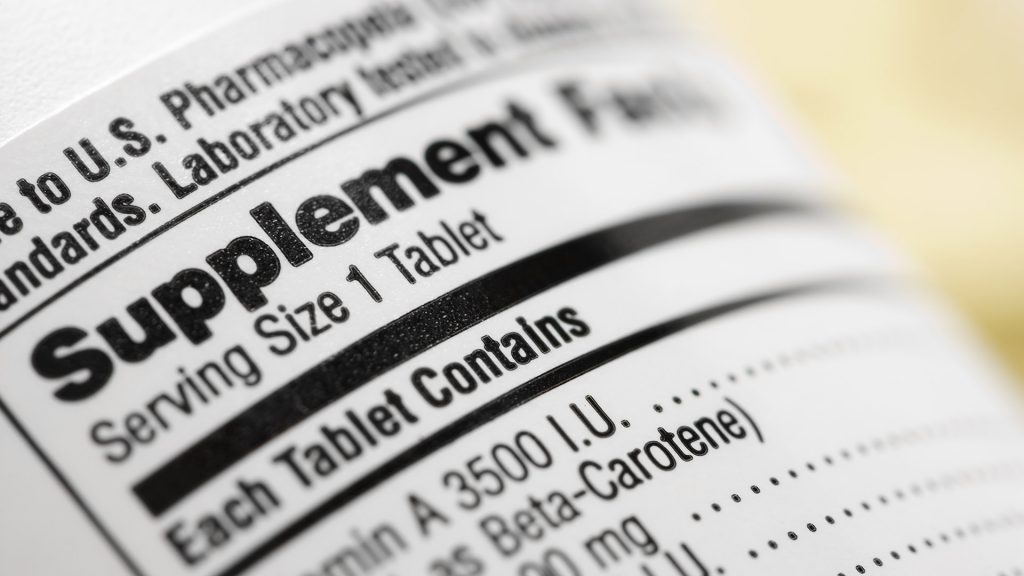 Do you own and/or operate a vitamin or dietary supplement business? If you're looking for packaging that complies with the Dietary Supplement Health and Education Act of 1994, BottleStore.com has a wide variety of containers and closures specifically tailored to this market, and you can peruse all of them on one convenient page. Whether you're looking for empty glass pill bottles — like our attractive amber glass wide mouth round bottles — or plastic vitamin bottles (for example, our popular HDPE cylinder round plastic bottles), BottleStore.com has the bottles and caps you need to safely ship and store your products.
We even have a selection of child-resistant and tamper-evident caps that can provide your customers with peace of mind. If you would like some help figuring out which of our many containers and closures to use, simply contact one of our BottleStore.com representatives. They can send you free samples of your chosen bottles and tell you all about our generous bulk and wholesale discounts.
---
---